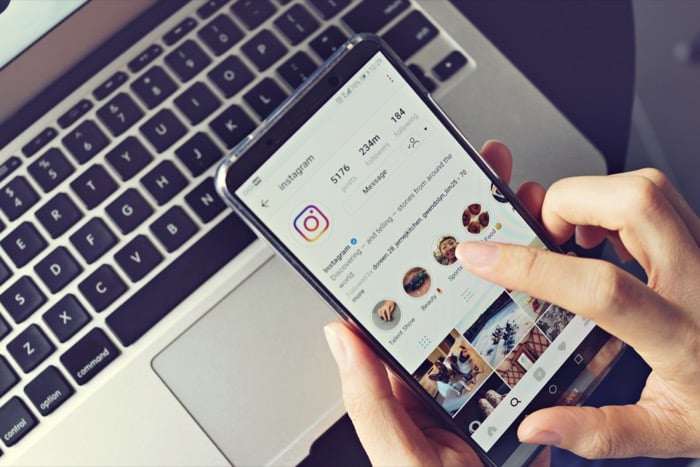 7 Instagram Basics All Retail Businesses Should Keep in Mind
Despite being adopted by consumers at large, Instagram is often one of the most underutilized social media platforms for retail businesses.
Why?
We hate to say it, but it usually comes down to bandwidth and being unfamiliar with the technology. We fear what we don't know (we're looking at you, TikTok), and it's hard to parcel out time to educate yourself if Facebook, Twitter and Pinterest are working for you and your brand.
Luckily though, by keeping a few beginner-friendly tips in mind, posting regularly on Instagram will become second nature — ultimately building brand awareness and connecting with a new audience.
READ MORE: 9 Tips for Retail Businesses Affected by the Coronavirus (COVID-19)
Instagram is a big part of our social media strategy here at Shannon Fabrics. As a wholesaler who markets not just to our customers, but to their end consumers, we're proud to say we've built a passionate following of almost 10,000 sewists and fans on Instagram over the past few years. We know not all businesses operate the same or have the same goals, but here are seven general Instagram tips we've learned over the years that can help you get started on the right path.
7 Instagram Basics All Retail Businesses Should Keep in Mind
Account Setup
This step is simple, but you'd be surprised how many brands leave this unfinished — make sure your account is set up completely. This includes creating a username (@shannonfabrics), uploading your logo as your profile picture, adding your address and fun description text in the bio (with emojis), creating a company hashtag (#shannonfabrics) and including a link to your website. Remember, you're using Instagram as a marketing tool — you want your followers to easily find your company information without having to search for it.
Create a Calendar
Especially important for new adopters or shops/dealers low on bandwidth, planning ahead is the only way to create a habit of posting on Instagram. A social media calendar should include a column for the subject matter, the link you're promoting, the expected publish date and any images or video for each post. Ease your way into it by posting two or three times aweek, and work towards the point where you're posting on a daily basis. Keep in mind that each post should have a goal — is it to support a sales initiative, is it to capture a lead, is it simply to increase brand awareness?
Once you have the posts outlined in a spreadsheet or calendar, spend a few hours and schedule them all at once so you don't have to post every day. Automated tools like Hootsuite and Sprout Social are easy to use and allow you to schedule posts in advance.
Our latest 25th anniversary social media campaign required us to not only plan ahead with our trusted industry partners for monthly giveaway promotions on Instagram, but it needed to support our overarching plan for our 25th anniversary releases and promos and our daily social schedule.
Content Variety
One mistake many businesses make on Instagram is to only post about their products and services. These posts are important and should be included in a comprehensive social media calendar, but they're only one type out of several different posts. Think about the posts you, yourself, gravitate most towards — it's likely you personally like a wide range of posts, including fun memes, product previews, quotes and behind-the-scenes videos or pictures. Your company's Instagram needs to reflect a similar array of posts, and experimentation is recommended to see what your audiences likes.
While you don't need to follow a strict formula, Shannon Fabrics uses "themed" days to mix things up throughout the week, and we also capitalize on national holidays and trends in the news.
Focus on the Details
In a similar vein, always make sure you're using high-quality images and videos for every post. Leveraging a professional in-house photographer or videographer is ideal, but your smartphone has a good enough camera to take well-framed, focused photos and videos. Also, just as you would for any promotional marketing materials, double check your Instagram content for factual, spelling or grammatical errors.
Details-wise, make sure your content is on-brand. This means that even though it's a post on social media and not on the website, it's something that represents your company's voice and tone and meets the standards set by the company (for both the text captions and the photos/videos).
Post Types
If you're just getting your feet wet, start by posting the standard square photos Instagram is most commonly known for. As you get more comfortable with the platform, expand your posts to include photo galleries, videos and temporary stories, too. Not surprisingly, video has become one of the biggest drivers in both brand engagement and sales, so opt for video (or go "live" with video) whenever possible.
WATCH: Sew Together Tuesday with Teresa Coates
Instagram stories are temporary content that isn't posted to your main feed, but rather the stories bar at the top of your "following" feed. Since they're only available for 24 hours, they're an easy way to share a fan's post or a quick reminder about a product launch or giveaway without cluttering up your profile.
Leverage Data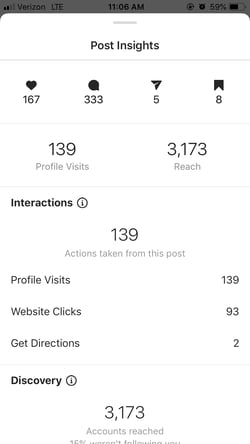 Sure, you can always see what your follower count is from your profile, but that's just the tip of the iceberg when it comes to Instagram metrics. Instagram's reporting tools also include reach, profile visits, likes, comments, shares, saves, website clicks and more. Take a closer look at each of your posts after a few days and see how they're performing — if some are performing better than others, ask yourself why. It might be due to the time of day it was posted, the subject matter or the image quality, so keep that data in mind when scheduling your posts to favor those types and times that perform better.
Use Hashtags
So you've created some amazing content with strong imagery and text — how do you get more eyes on your posts? Hashtags are an easy way to increase reach and engagement. A hashtag essentially self-categorizes what your post is all about, and it allows users to click on a hashtag and see related posts. If they're following #quilting, and you create a post tagged with #quilting, you'll show up in their feed.
Instagram currently allows for up to 30 hashtags to be included in each post, but we recommend sticking to around 10 to 20 (to avoid looking like spam). We use hashtags like #sew, #sewing, #fabric, #homemade and, of course, #shannonfabrics on a regular basis, but always tailor your hashtags depending on the subject matter in your post (for example: #giveaway, #memes, etc.).
If you have any questions about Cuddle® minky plush fabrics or any of our Cuddle® Kits, feel free to contact our friendly, no-pressure customer service team at 866-624-5252.
Ready to start sewing? Use our store locator to find a selection of Cuddle® minky fabric near you.