Hello my wonderful Sewciety readers!
This is Jayme, aka "Finding Sweet Land" in the quilting community. I've been given the awesome opportunity of providing you with some light reading today. This blog post is brought to you by the Pantone Color of the Year 2017 – Greenery.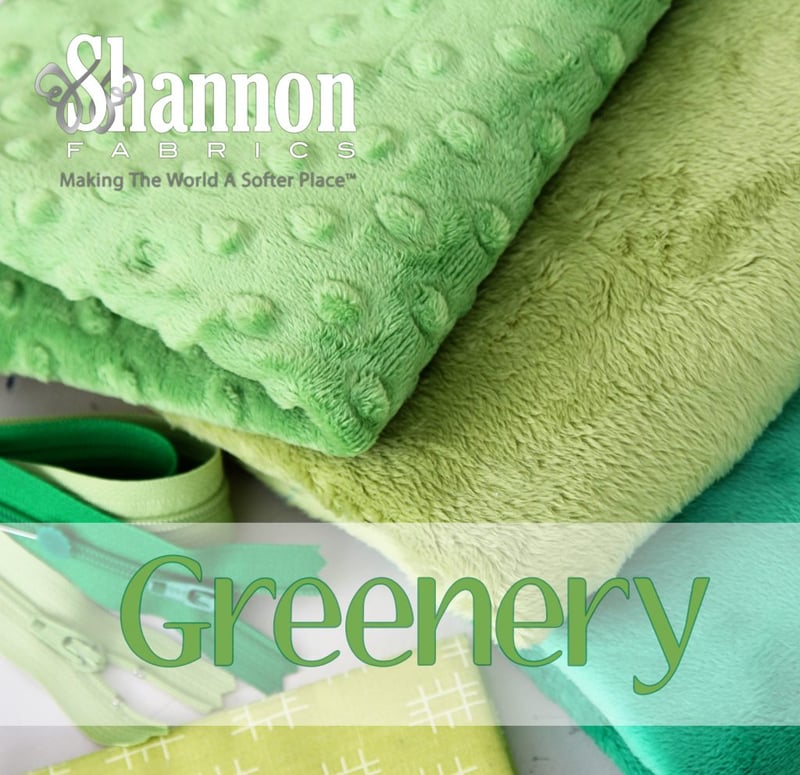 According to Google, the color green "symbolizes growth, harmony, freshness, and fertility. Green has strong emotional correspondence with safety. Green has great healing power and it is the most restful color for the human eye." Interesting…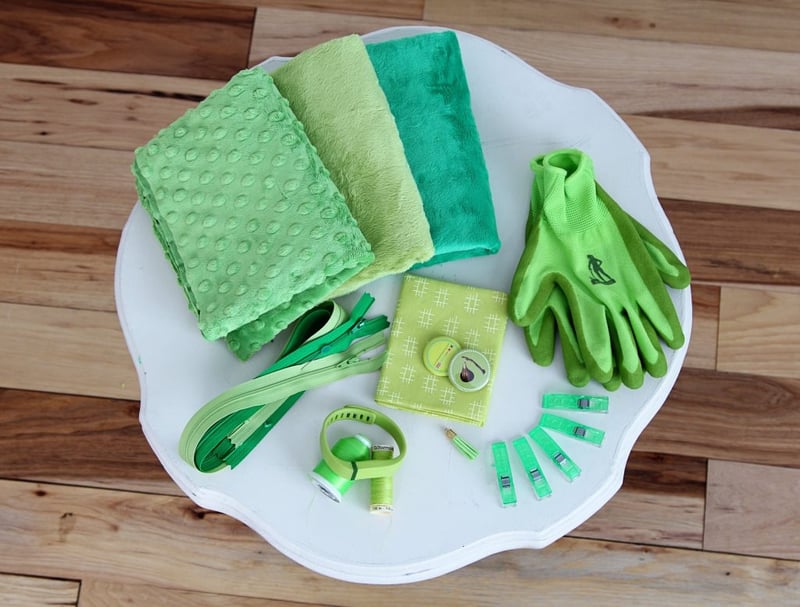 I went around my sewing room yesterday to gather some of my favorite Greenery inspired items to share with you.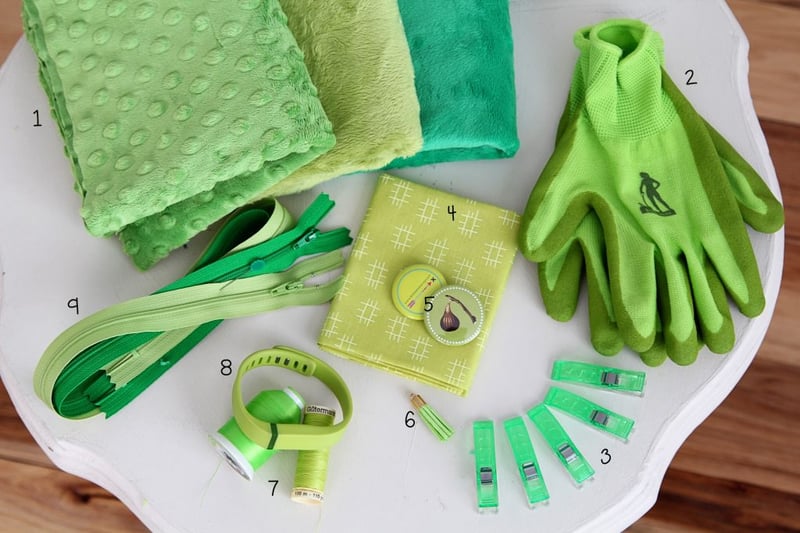 These are three of my favorite Cuddle® Greens from Shannon Fabrics. From left to right, Cuddle® Dimple Dark Lime, Cuddle® 3 Apple Green, and Cuddle® 3 Kelly Green.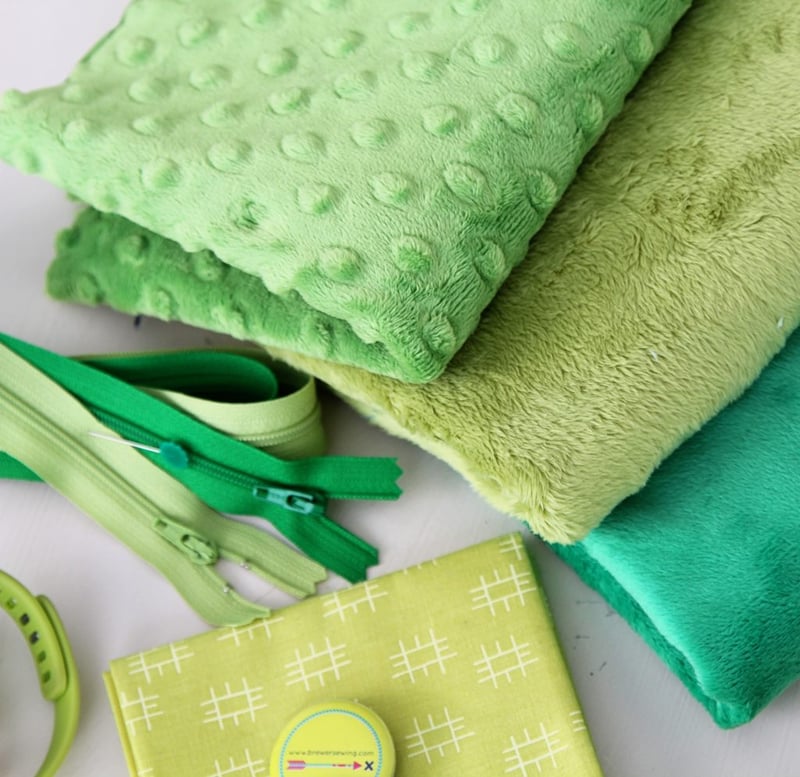 My quilting gloves. Just good old fashioned gardening gloves with a silicone covering on the palm and fingers. I got mine in a 6 pack at Costco a long time ago, but you can find basic silicone dipped gardening gloves at your local hardware store or online. You may also find similar gloves at quilts shops and fabrics stores. Just make sure they aren't too loose, you don't want your hands moving around inside them while you're trying to quilt.
Jumbo Sized Clover Wonder Clips. I love my regular sized Clover Wonder Clips too, but this size is great for binding with Cuddle®. You can find them at quilt and fabrics shops or at Fabric Depot.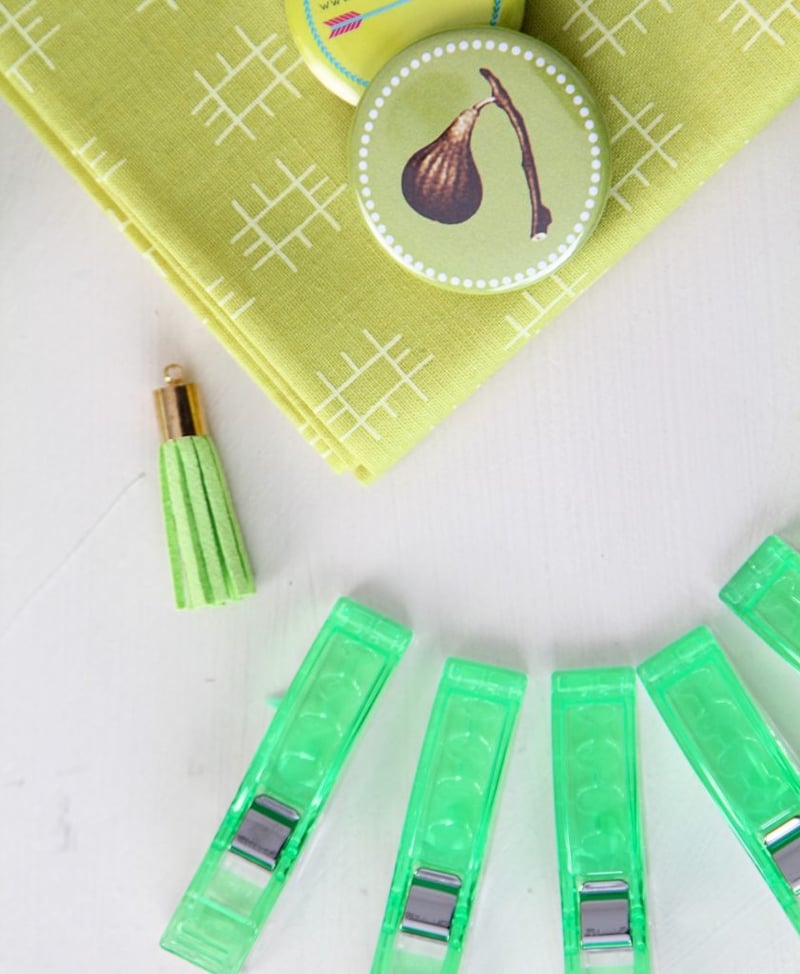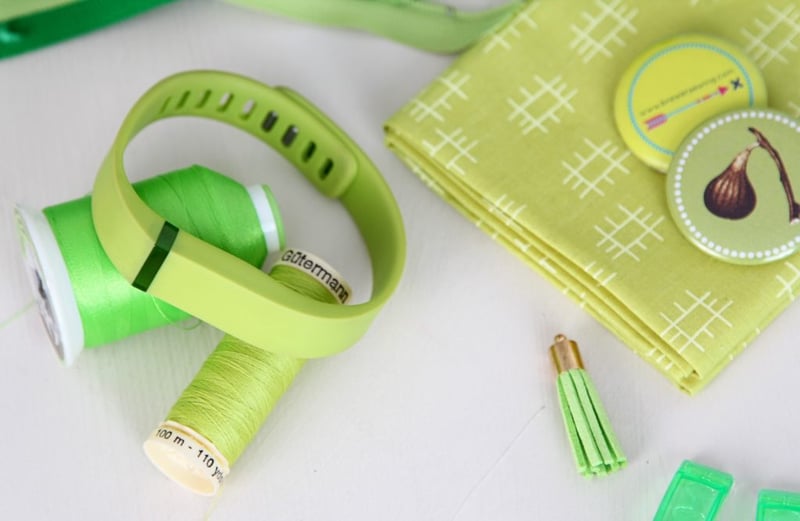 Zippers from Zipit on Etsy. I tend to buy my zippers in various lengths and in rainbow order so I have options when I need a zipper for a project.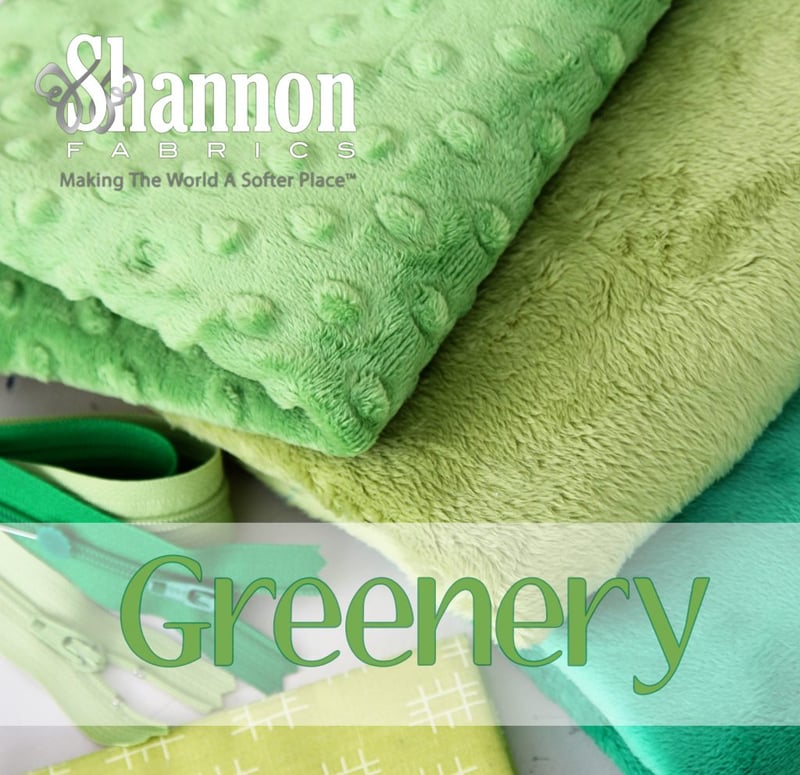 Well folks, that's it. I hope you enjoyed my little tour around the table as I gave a few "stocking stuffer" or gift ideas for the quilter in your life. Don't forget to head over to the Shannon Fabrics website and scope out all of the new Cuddle® prints and textures and all the free patterns you can use them with.
If you are wondering, you can find Shannon Fabrics at you LQS local quilt shop and fabric stores, and online at fabric.com and theminkyboutique.com. You can also check out their Store Locator!
You can Join their mailing list and Subscribe to their blog. And, be sure to follow them on social media – some of my favorites are: Facebook, Pinterest, Twitter, YouTube, and especially Instagram!
See you again soon!
Jayme