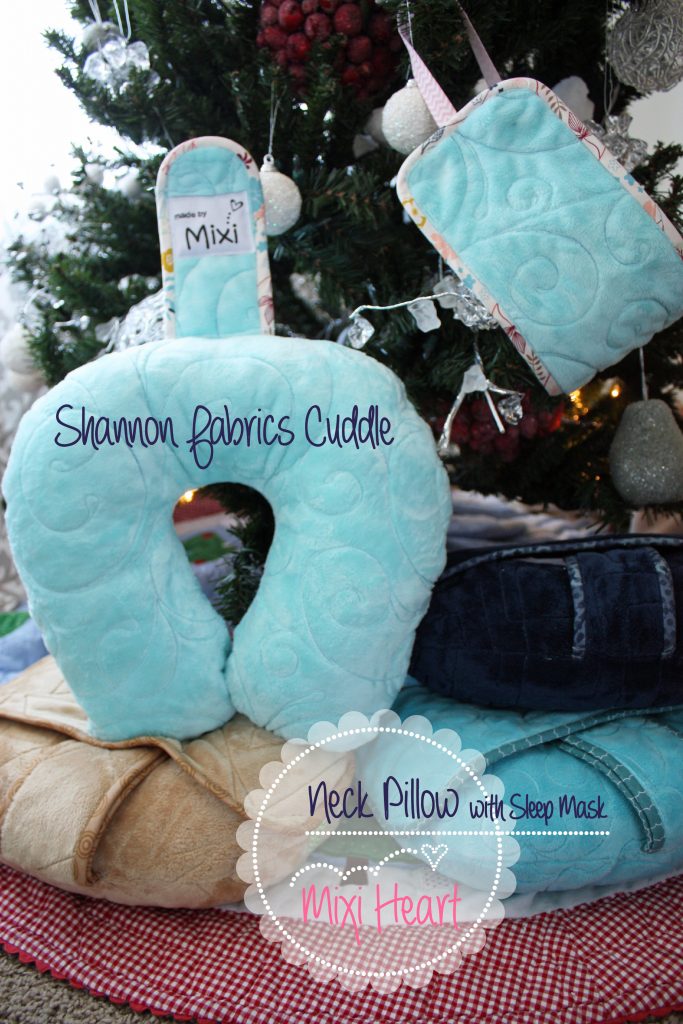 Are you in search of a darling gift for under the tree? I'm sharing two cute little items that would be perfect for the traveler on your list. Hi there, I am Michelle from Mixi Heart and I am sharing a quilted neck pillow in Cuddle® using Crafty Gemini's tutorial and my Sleep Mask to make the perfect travel set.
This time of year I love to put my sewing skills to work and if I can manage it try new things. This little pillow was just the thing.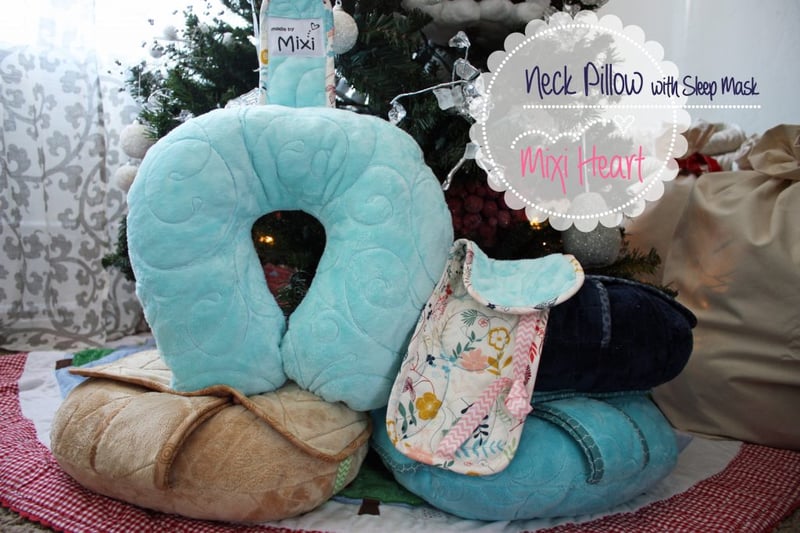 I loved Crafty Gemini's tutorial! Her template was perfect and I love when I can watch a video when trying something that might be out of my box. She has some wonderful tips and made me feel like I could tackle the pillow with no problem.
I was so excited to use Shannon Fabrics Cuddle!! It is so perfect for this project with it's unbelievably soft cuddly dreamy feel. I am a longarm quilter and I am always looking for ways to introduce quilting into my projects so right away I knew I wanted to add that element. I picked the Cuddle Solids because I added the quilting. Seeing them all sewn up I am so glad I did just that! I love the dimension you get when you quilt Cuddle.
I used Solid Cuddle® 3 Saltwater, Solid Cuddle® 3 Midnight Blue, Solid Cuddle® 3 Turquoise, and Solid Cuddle® 3 Camel, all from the Kozy Cuddle® Solids Collection.
Also, I decided to quilt just a little extra fabric to create a sleep mask to match.
The sleep mask uses a little folder elastic and binding and that is it! Simply Perfect! Click over to my tutorial to make your very own Sleep Mask.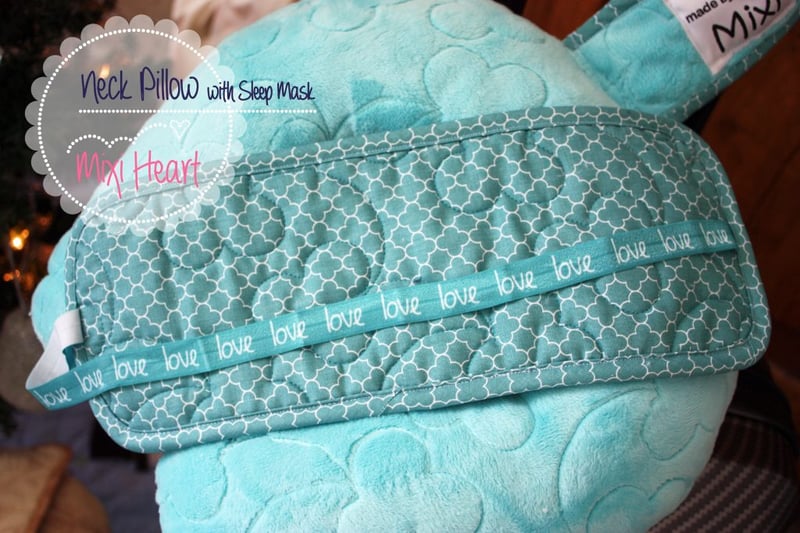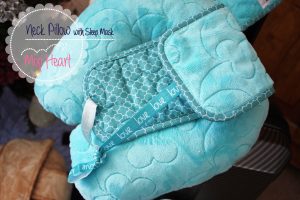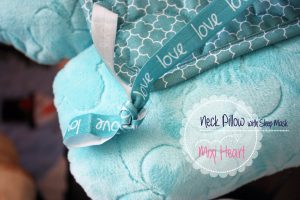 I used products from Fairfield World to fill my pillow. I used a combination of POLY-FIL, Poly-Pellets, and Fairfield's Craft Foam. I really wanted a firm pillow and the fillers did just the trick.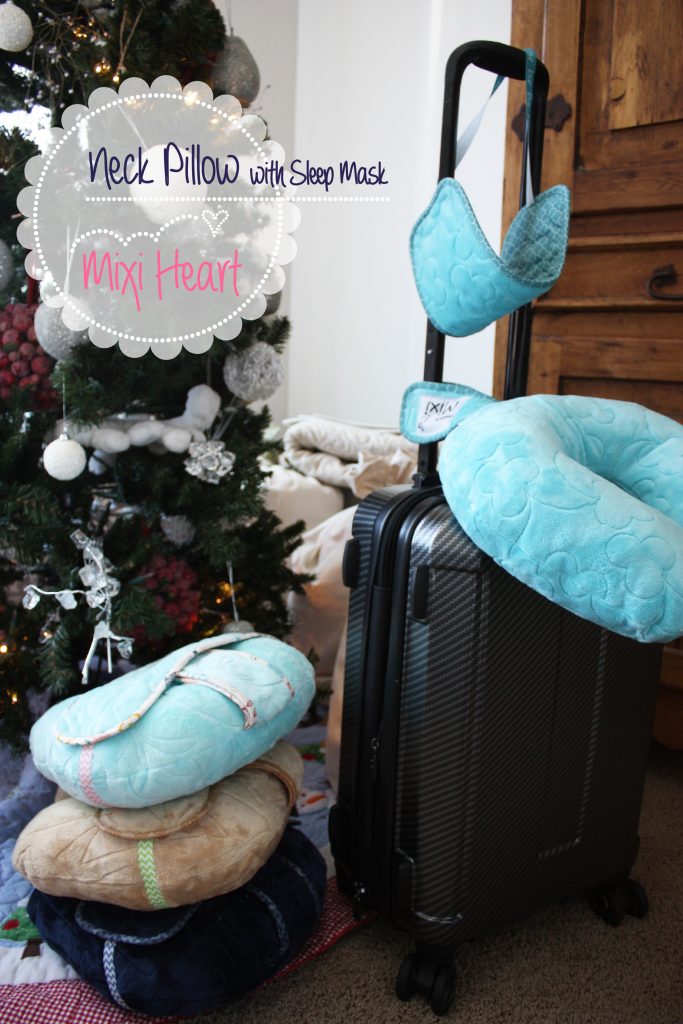 I hope you enjoyed taking a peek at the homemade travel sets and hope you will be inspired to make your own!!! :) Thank you to Shannon Fabrics for making the most incredible products to work with and to Fairfield as well!! They make our sewing world just wonderful!! Find them at your local quilt or fabric shop!