We know many of you like to use Cuddle™ for quilt backs. So, here are some great tips on preparing your backing. Leisha Farnsworth, longarm quilter from Quilting It, shares some helpful techniques on preparing Cuddle backing for a longarm quilter. You can also follow her tips if you are machine quilting on your home sewing machine.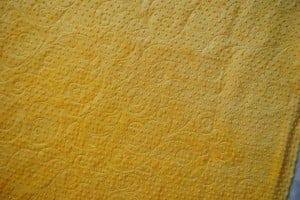 To inspire you, we're sharing some pretty examples of Cuddle quilt backs, quilted by Leisha.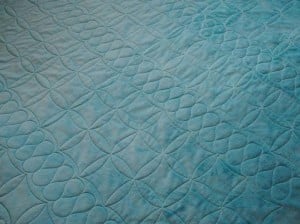 Watch Leisha's video here on preparing your backing:
http://www.youtube.com/watch?v=g2SDbAcL56g&list=PLWK4iWEeEfTtrARtjHT1j59Mn1eEiiWex&index=1
We've also added the video to our YouTube channel: How to prepare your Cuddle back for your Quilter. (Leisha used Cuddle Dimple in the video.)
A few important tips Leisha shares include:
When choosing your backing color, keep in mind that after quilting, some fibers might end up showing to the front.
When piecing the back, use a 3/4" to 1 inch seam allowance and piece the selvages together; this way the seam will lay completely flat. (You don't want to press your Cuddle seams open- as you would with cotton.)
Of course, pay attention to the nap and have it go the same direction or it will look like you have two different colors on the back.
For more about Leisha, visit her blog Quilting It and her Facebook page too.
If you have any tips on quilting with Cuddle, please share them below.
Cuddle Hugs,
Ellen