Hello everyone, this is Steffani from SewWithSass and Country Fabrics and Quilting in Brainerd, MN. We love everything Cuddle™ up here in the north, especially for all things baby. Since I have my fist little girl arriving this January, I wanted to make sure her bed was as cozy as possible so I made awesome Cuddle crib sheets and a changing pad cover with my favorite NEW Cuddle print, Cuddle Zebra Silver/Charcoal.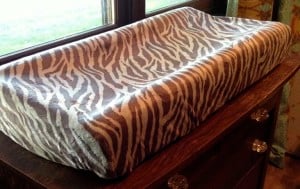 NEEDS FOR CRIB SHEET: 2 yd Cuddle for crib sheet and 2 yd - 1/2" wide fold over elastic. Thread to match elastic
NEEDS FOR CHANGING PAD COVER: 1 yd Cuddle and 1 yd -1/2" wide fold over elastic. Thread to match elastic.
CRIB SHEET INSTRUCTIONS:
First you will need to measure your mattress since they all vary slightly. Mine was 52" x 27" x 6" deep.
To figure out the correct dimensions for your fabric:
For LENGTH measurement: Length of mattress (52") + depth • 2 (12" ) + extra to wrap under 2" • 2 (4") = 68"
For WIDTH measurement: Width of mattress (27") + depth • 2 (12") + extra to wrap under 2" • 2 (4") = 43"
Fold your piece of Cuddle in 4ths, so you have two folds on perpendicular sides, this will make it easier to trim the Cuddle down to the correct size. Now since you are folding your Cuddle in 4ths, you'll need to cut these measurements in 1/2 so you piece will need to be cut to 34" x 21.5" SEE PICTURE BELOW - the top length measurement will need to be cut to 34" long. The side width measurement will need to be cut to 21.5"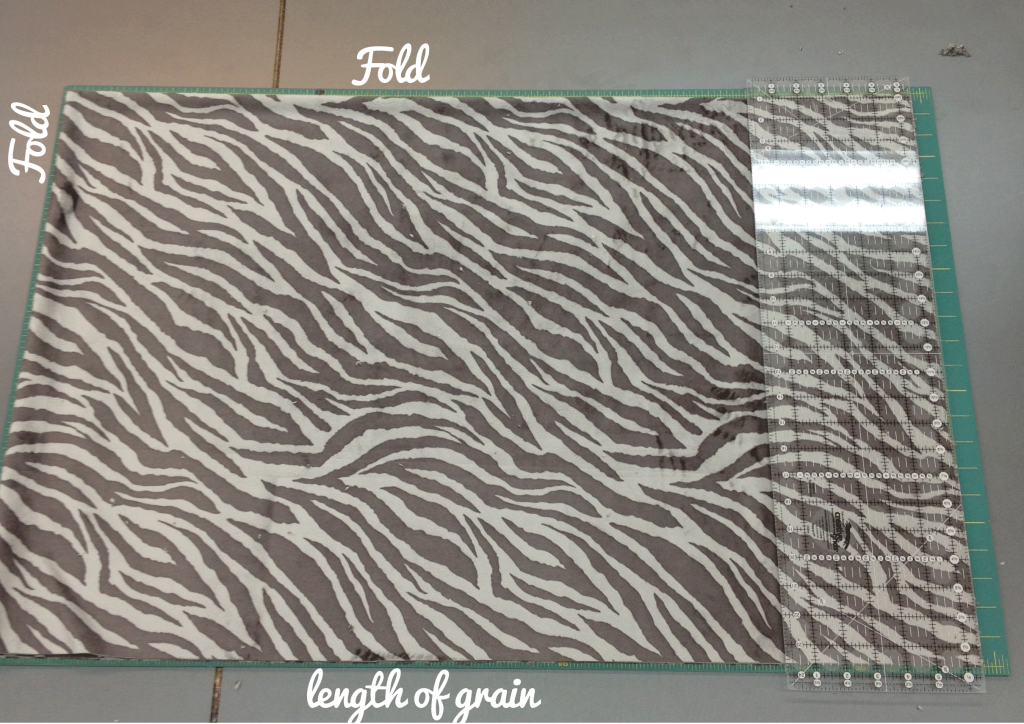 Trim out the bottom right hand corner with an 8" square (watch to make sure these are NOT your folded sides) Since your fabric is folded, this will take care of all 4 corners in one cut.
You'll need to sew your corners together with either a zig zag stitch, french seam or serger. You'll have 4 corners to sew.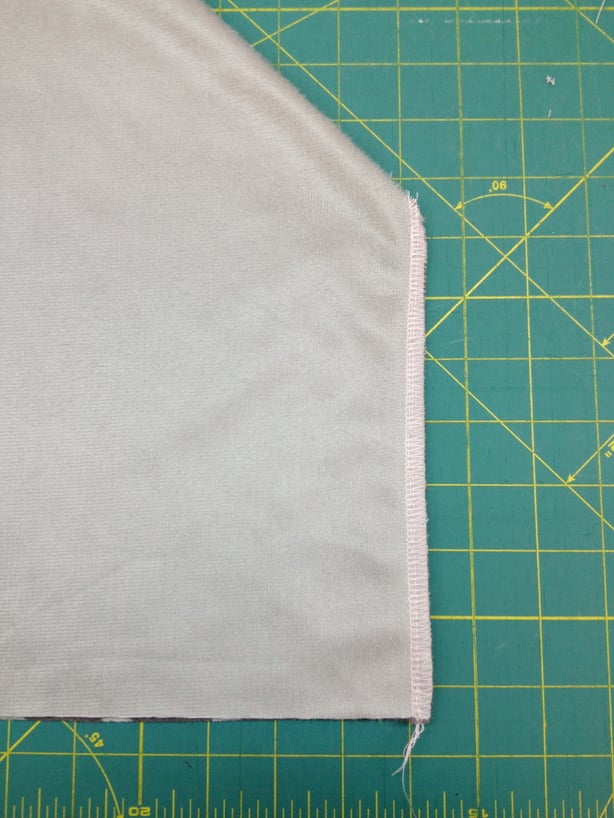 I prefer to use a zig zag stitch to sew on my fold over elastic. The more dense your zigzag stitch is, the less stretch you'll have. Make sure you use an open zigzag stitch. I use a pin to get myself started.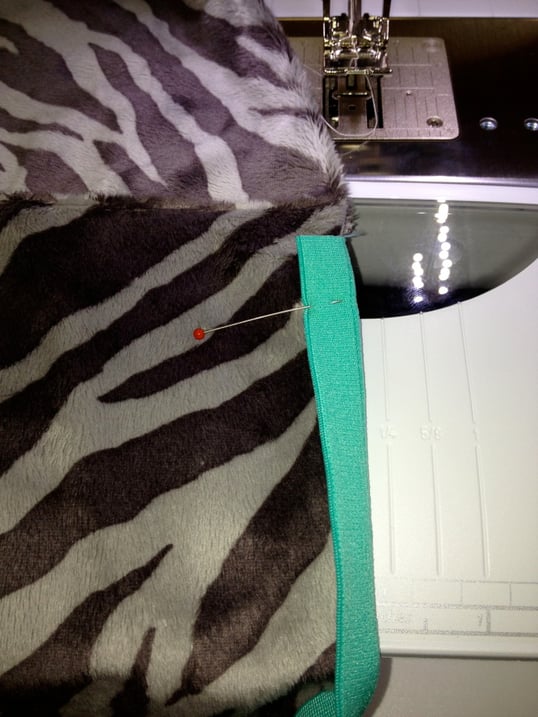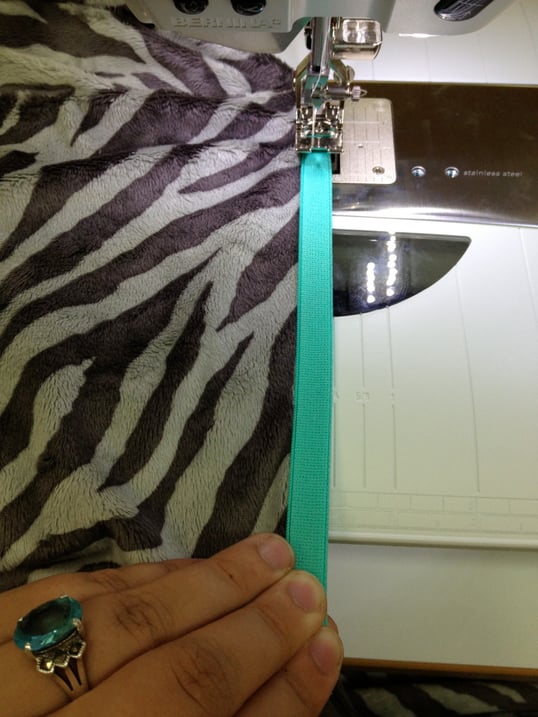 When sewing on your fold over elastic, make sure you pull the elastic as tight as you can, but DO NOT pull the Cuddle. It will stretch and distort. When you get back around to where you started just overlap the elastic 1/2" or so and cut your threads. The elastic will not fray, so you can leave the raw edge.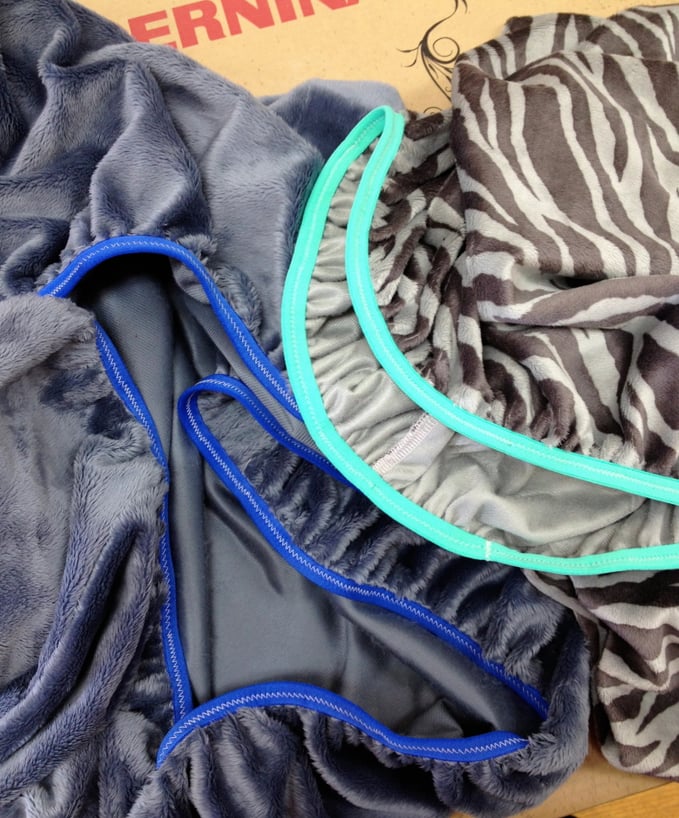 Place your crib sheet on your mattress and enjoy the Cuddle!
CHANGING PAD COVER INSTRUCTIONS:
You'll use the same method as making a crib sheet. Measure the length and width and depth (of the sides that curve up) and use the formula the same way. You'll also fold your fabric into 4ths, making sure your two folded edges are perpendicular to each other. The only adjustment you'll need to make will be the size of the square you cut out of the corner. If you sides measure 4" - You'll cut out 6" (4" sides + 2" for wrap under). In the same manner you'll sew your corners together and add your fold over elastic.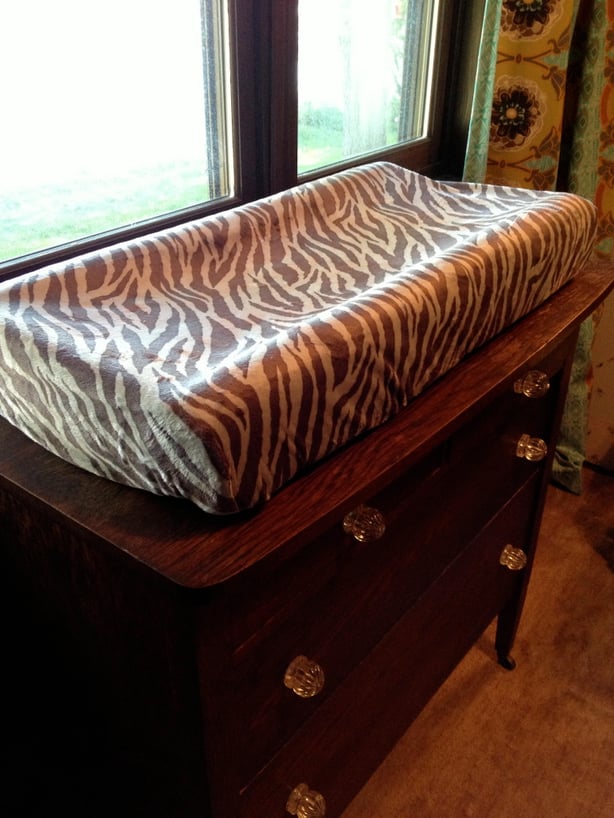 I realize there are other methods for making these changing pad covers with a more custom fit, this is the simplest method, quick and easy. So enjoy whipping these up, for when you just need a new look in your nursery.
xo,
Steffani