Hello everyone!! Raquel Olivo here, photographer and bag designer stopping by Shannon Fabrics blog to tell you a little about my experience with Embrace® double gauze. You can find more of my Sewing adventures over on IG @raquelsews.
I have had some Embrace® Double Gauze solids in my fabric stash for a few months now in my husband's favorite colors.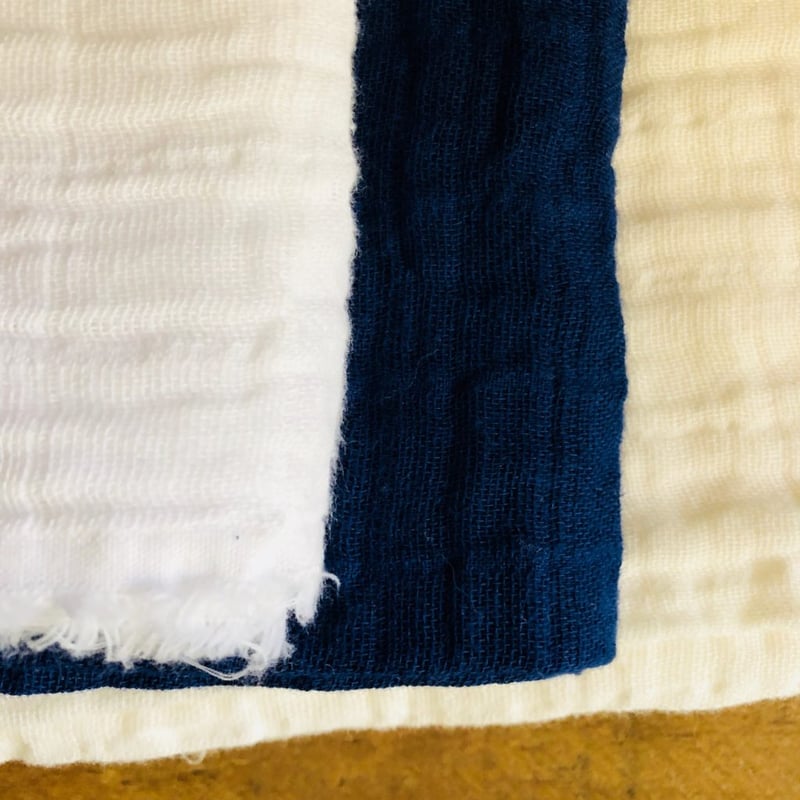 I was itching to use it up but couldn't find the right project, until... My husband's birthday was looming and I needed a gift for him.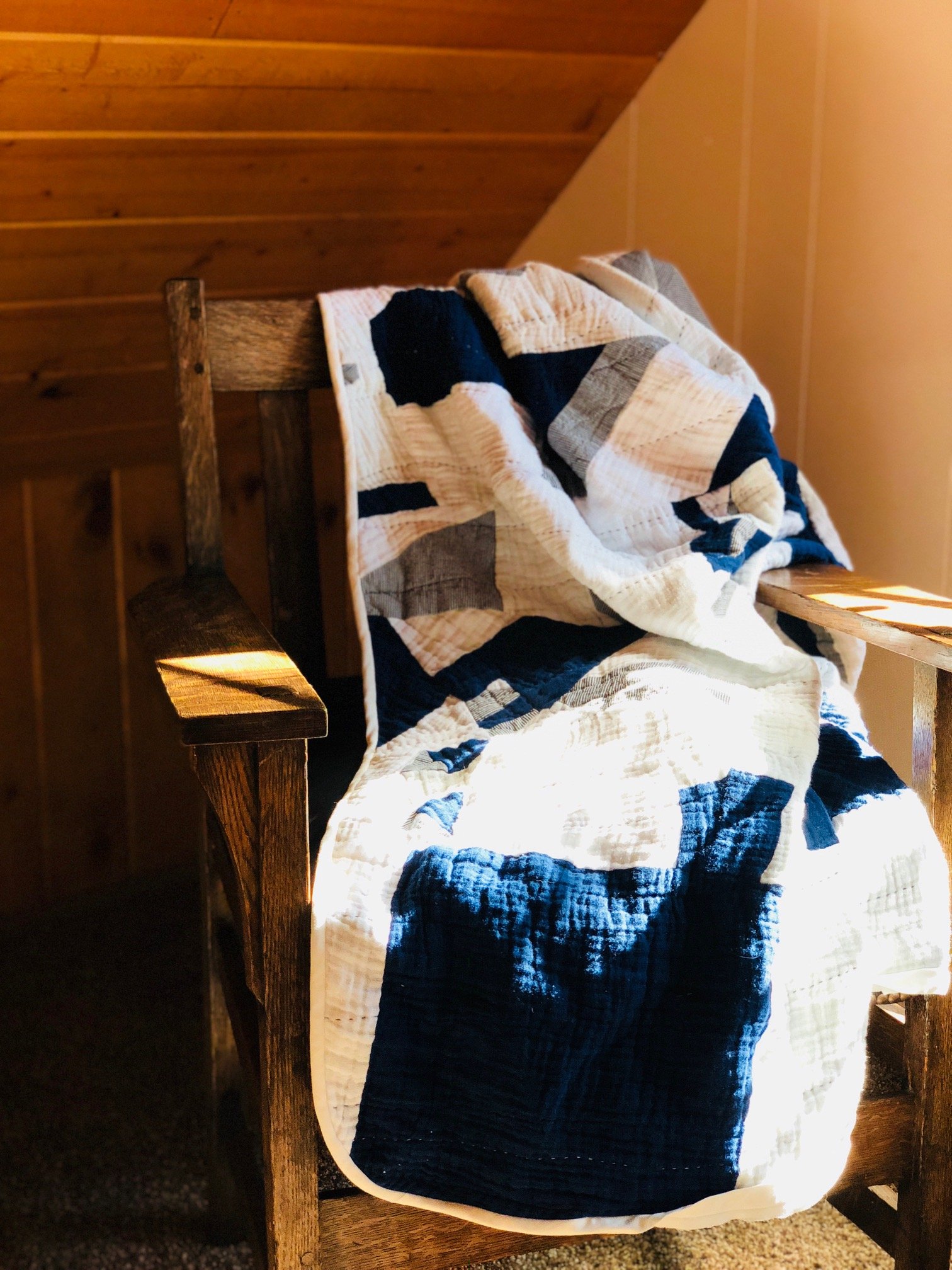 I only had a few days to figure it out! I decided making a quilt for him was a genius idea PLUS I had just purchased a Baby Lock Sashiko sewing machine right after QuiltCon. I needed an excuse to use the new sewing machine so the double gauze and sashiko seemed like a match made in fabric heaven, and let me tell you, IT WAS!!!!!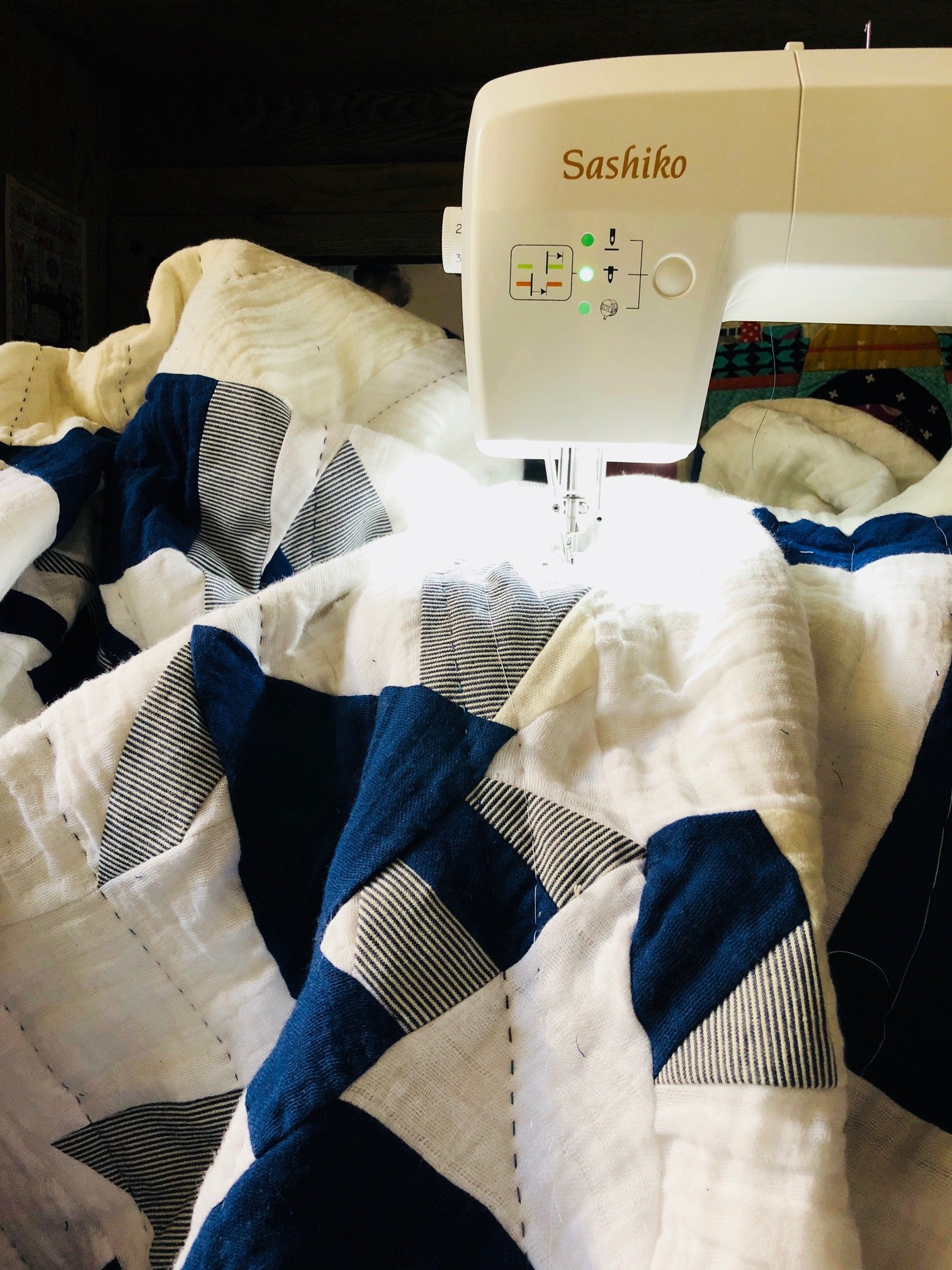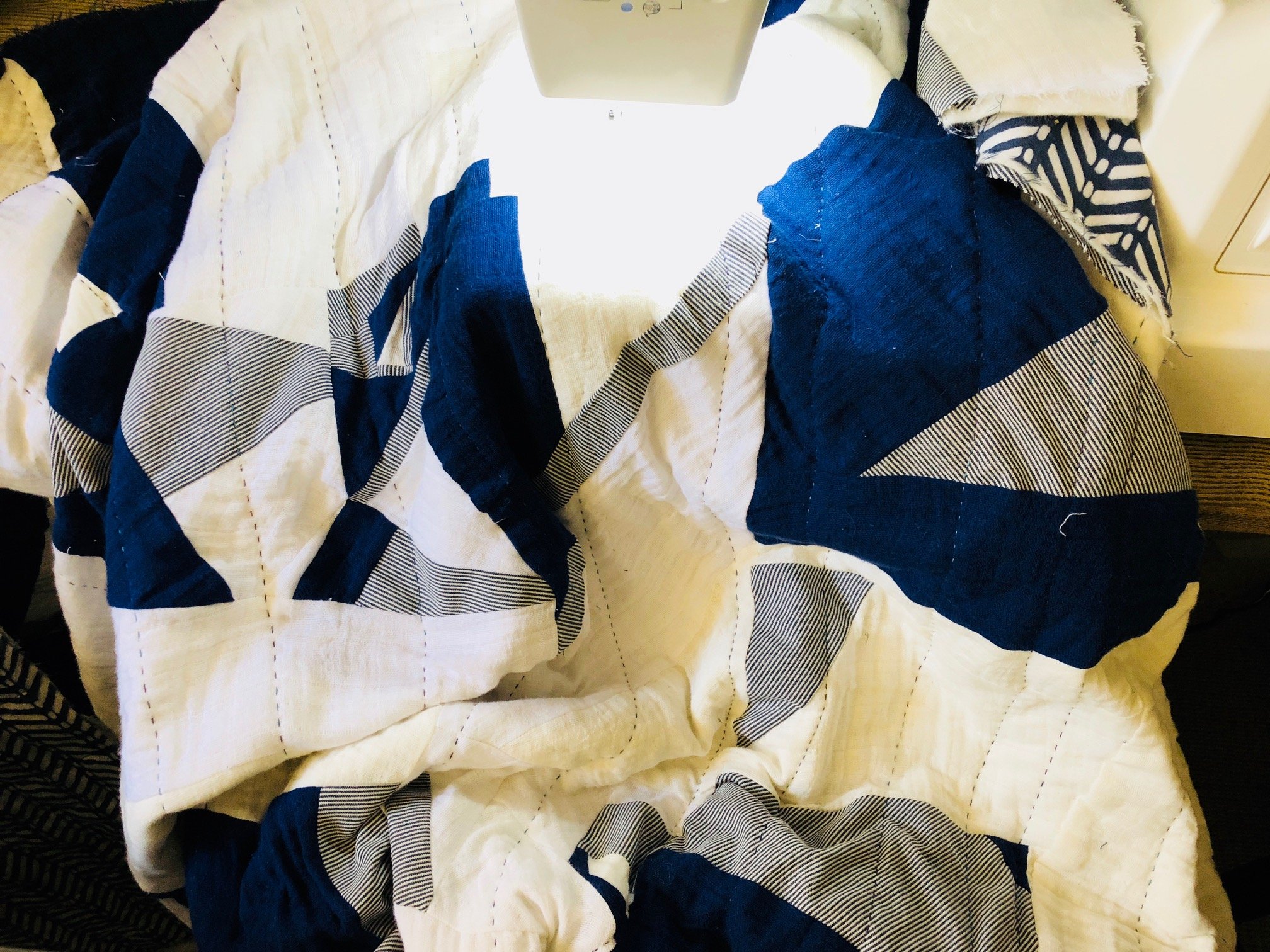 Since I didn't want to stick to a pattern for this project, I just started chopping up my double gauze and some denim that I had in my stash. I used Embrace® solids in Cobalt, Ivory and Snow.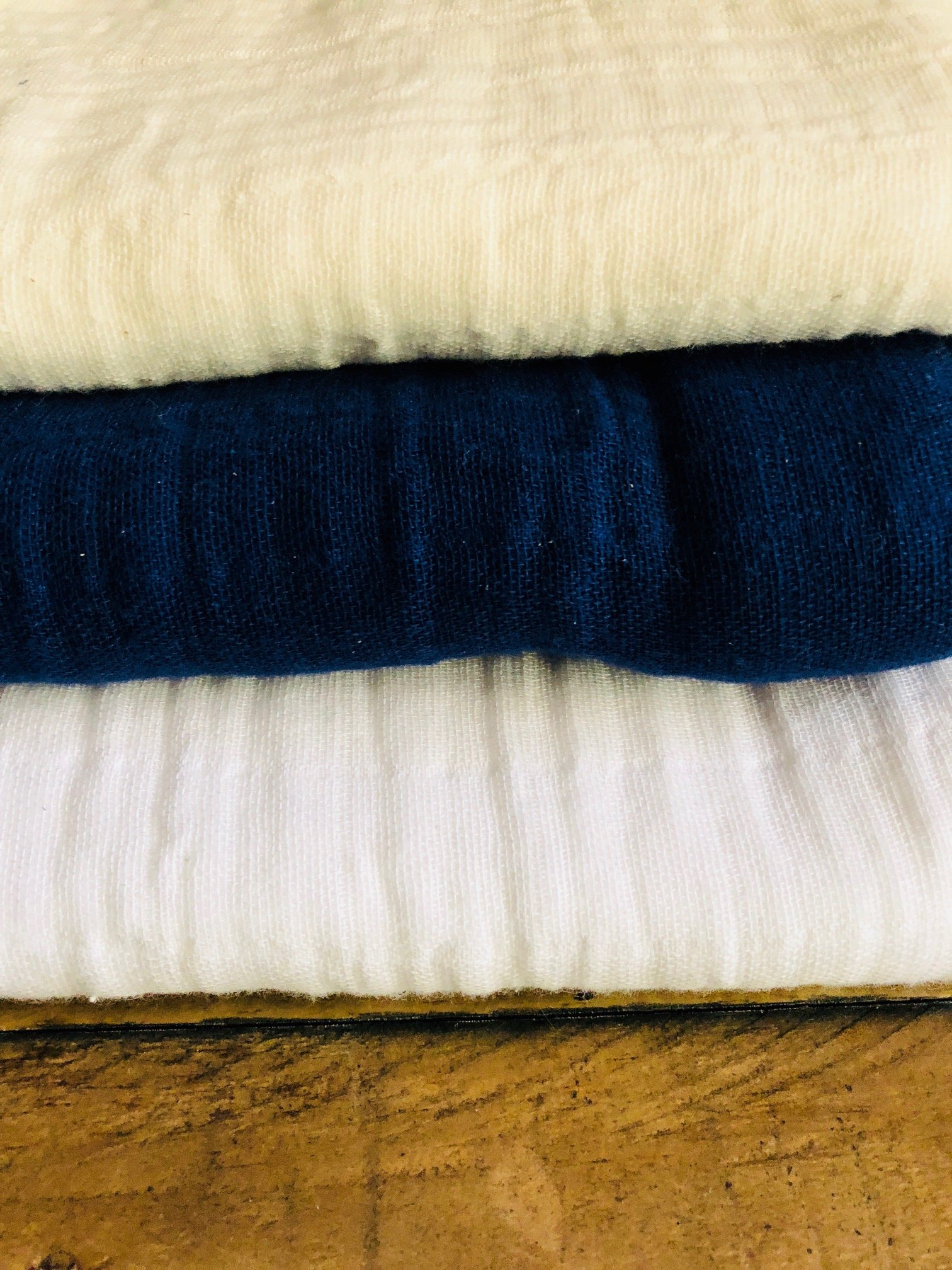 I just played until I had an oversized throw quilt. I stepped outside of my comfort zone by not using a pattern and the outcome was really lovely, if I might say so myself. After piecing it, I needed an easy way to get it basted, and pins and spray baste are not my thing, so off to the long arm I went to baste.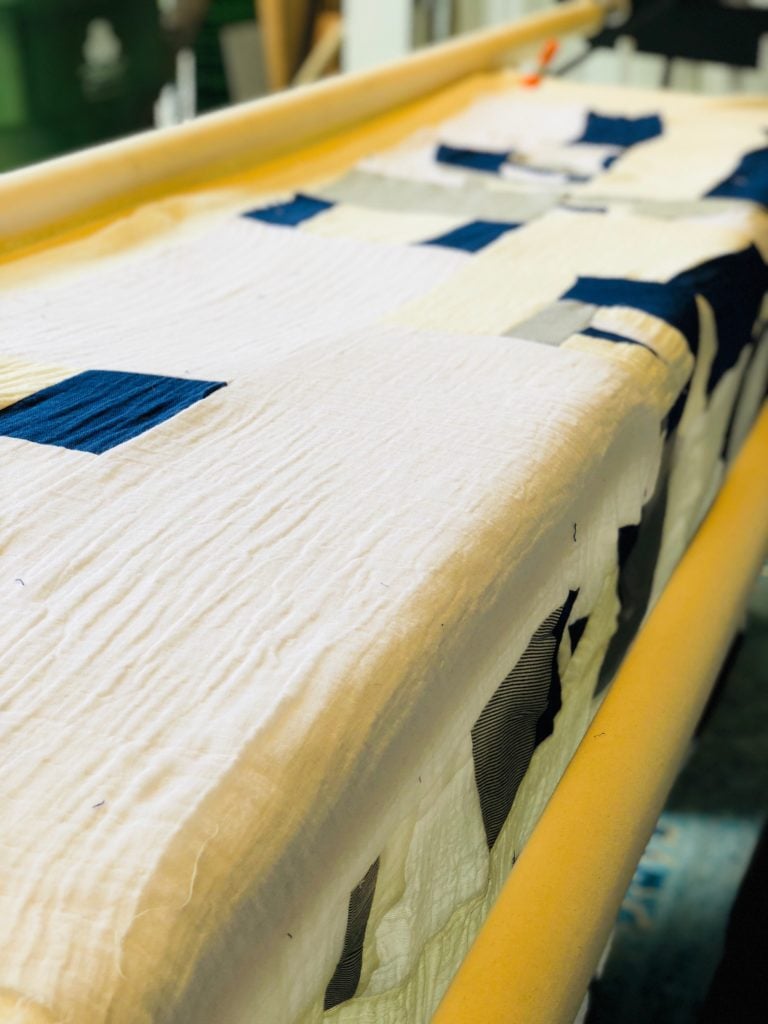 I made this quilt from start to finish in 3 days.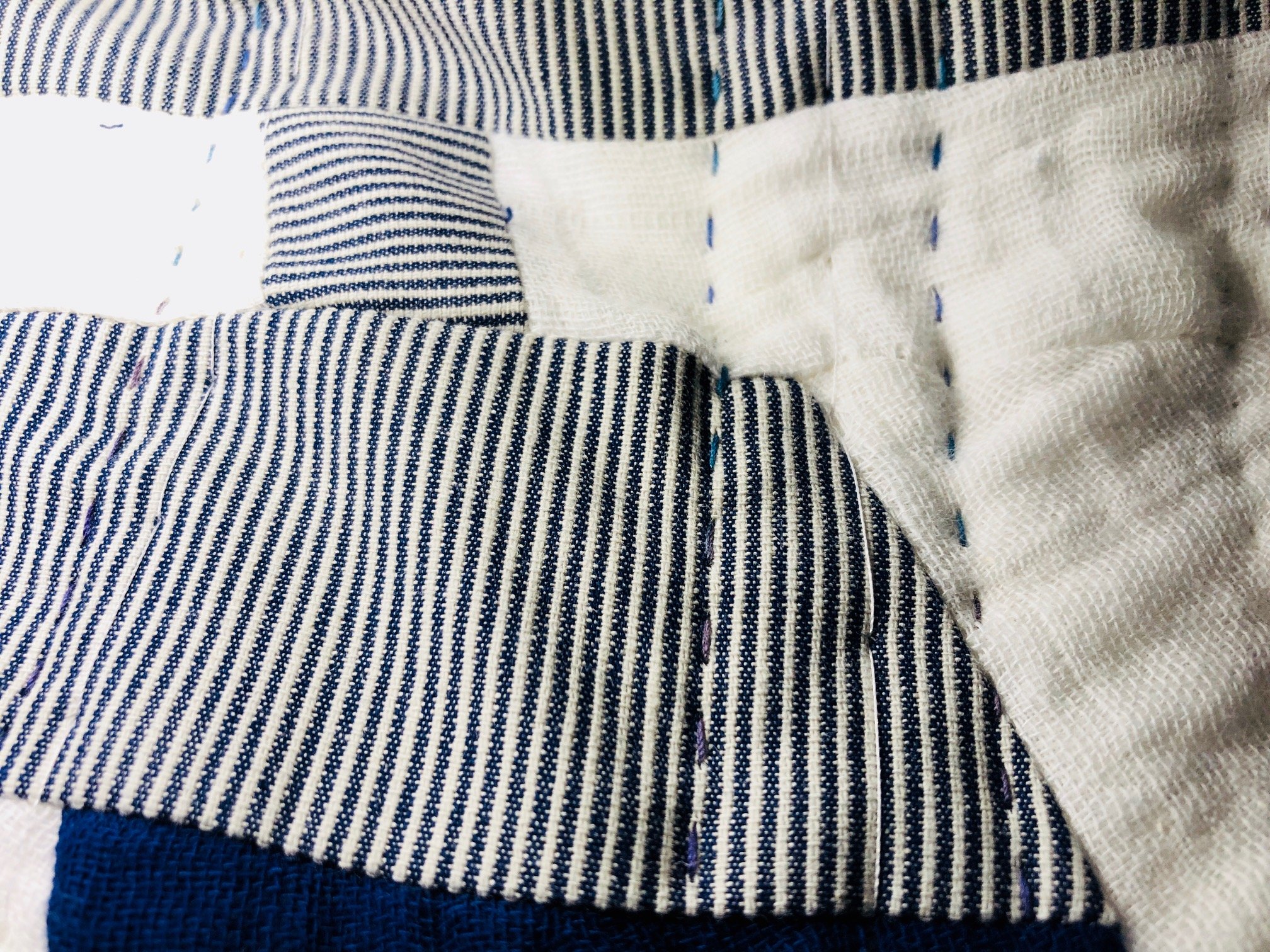 It was secret sewing, it was a little stressful, yet lots of adrenaline from, "can I get this done in time?!!!!, what if he sees me making this!? What will I say?"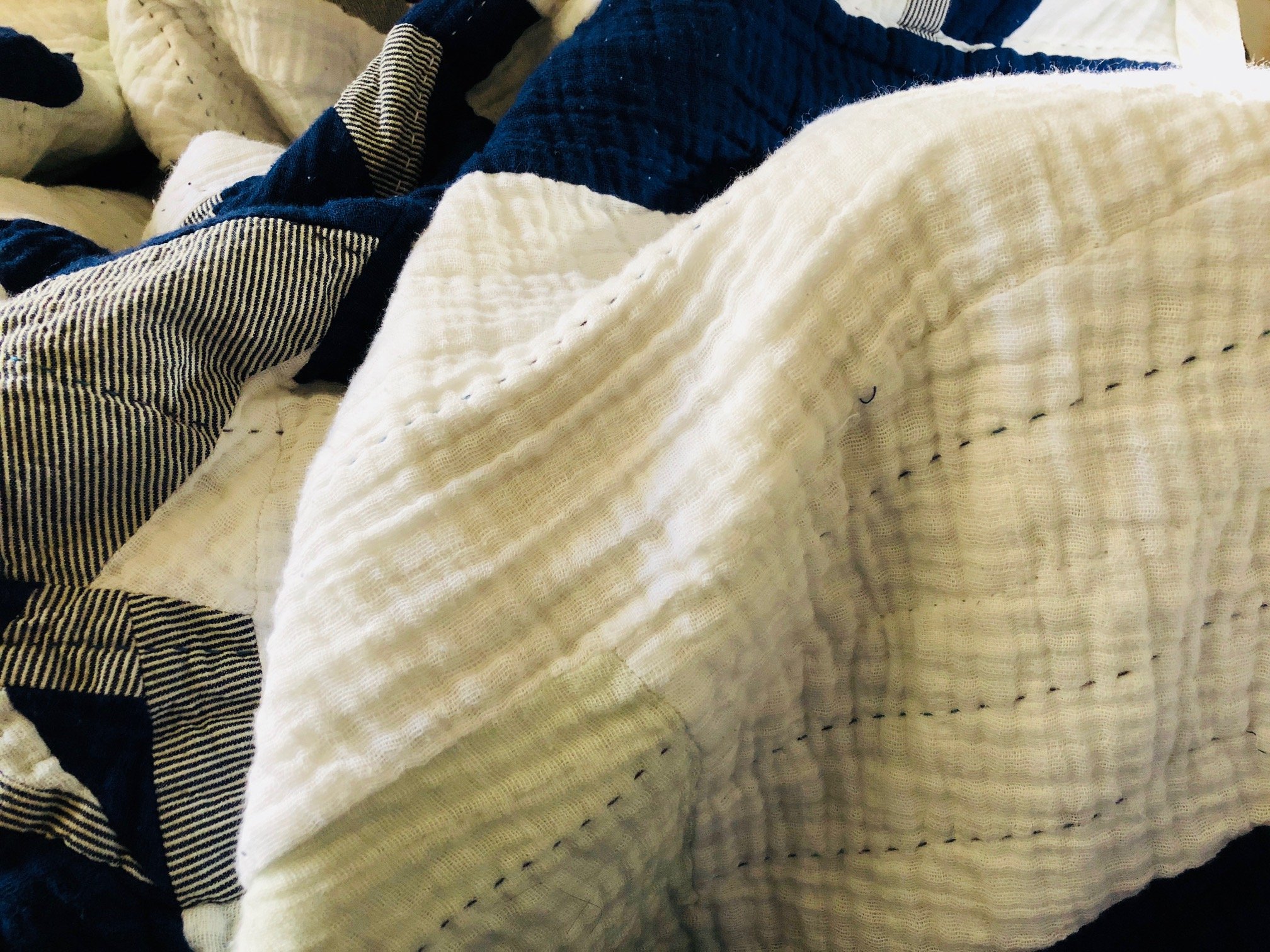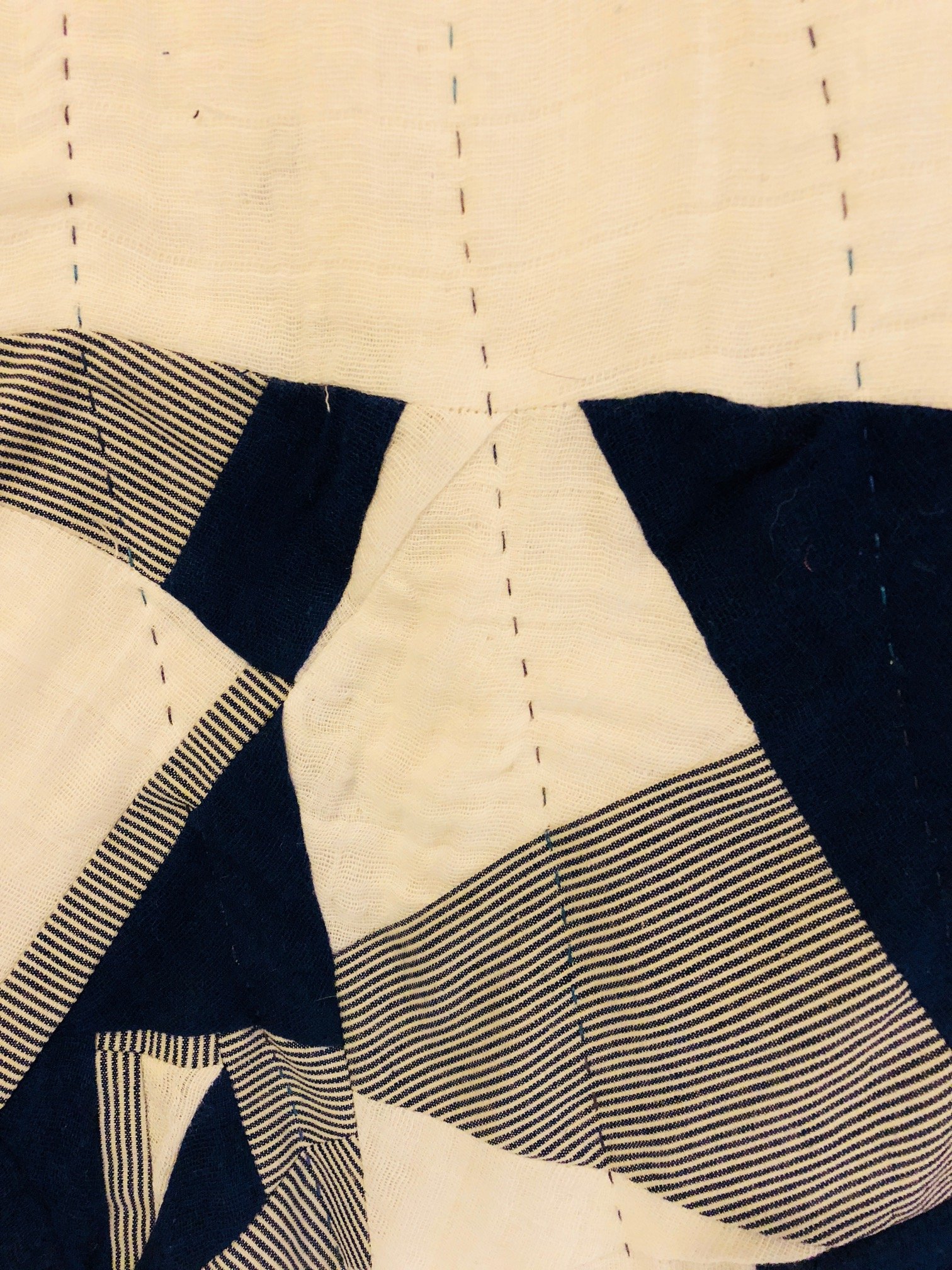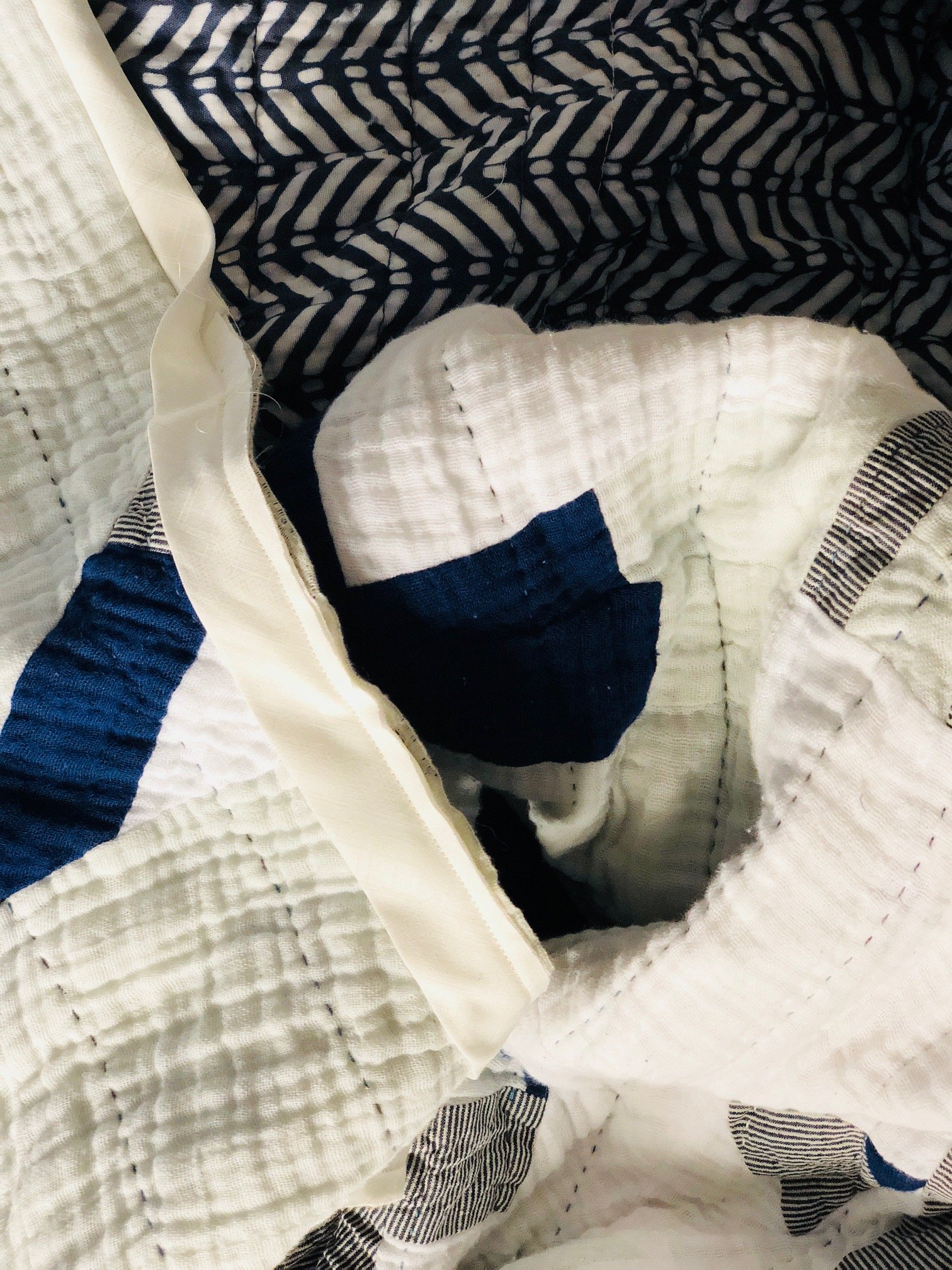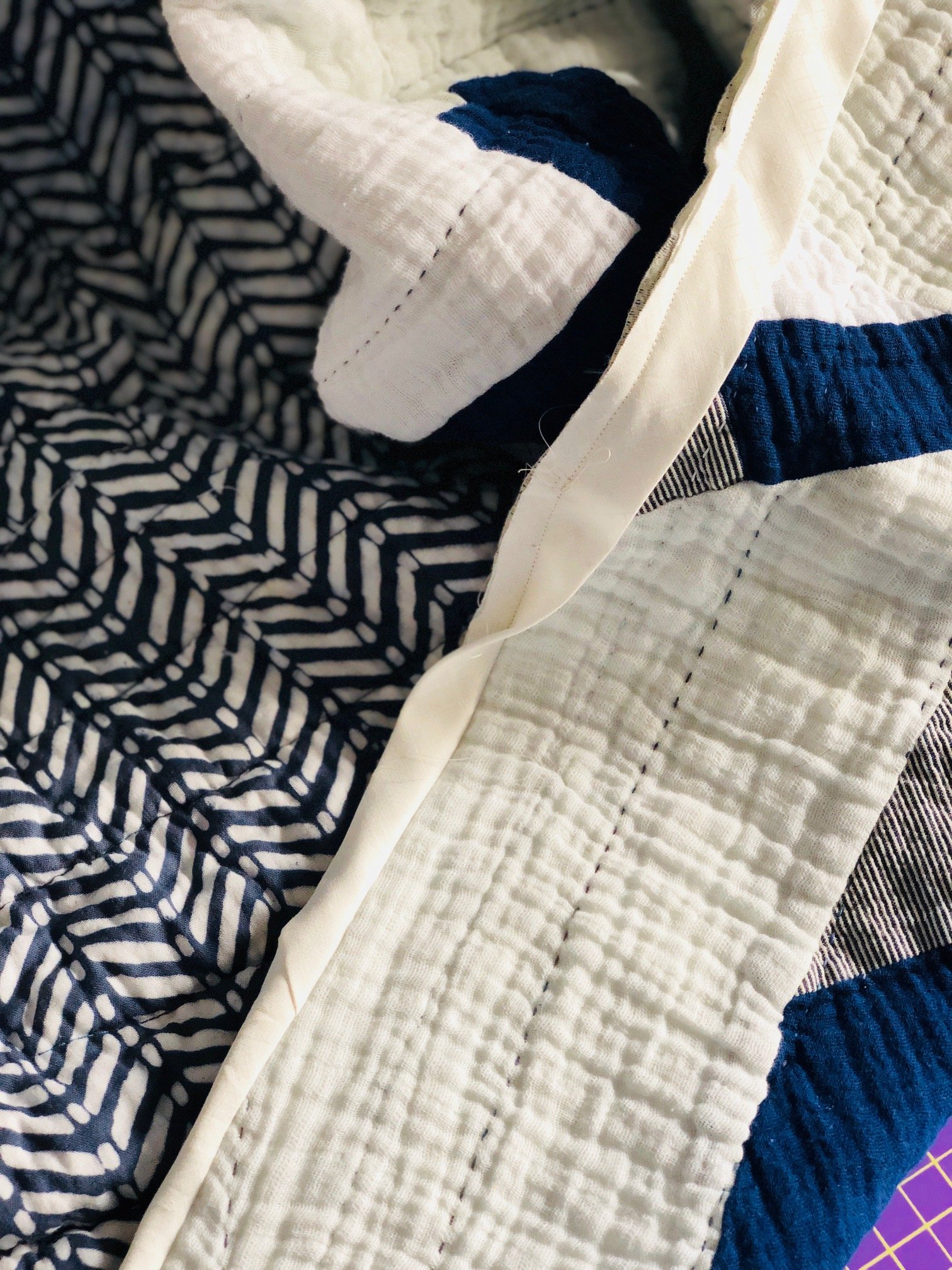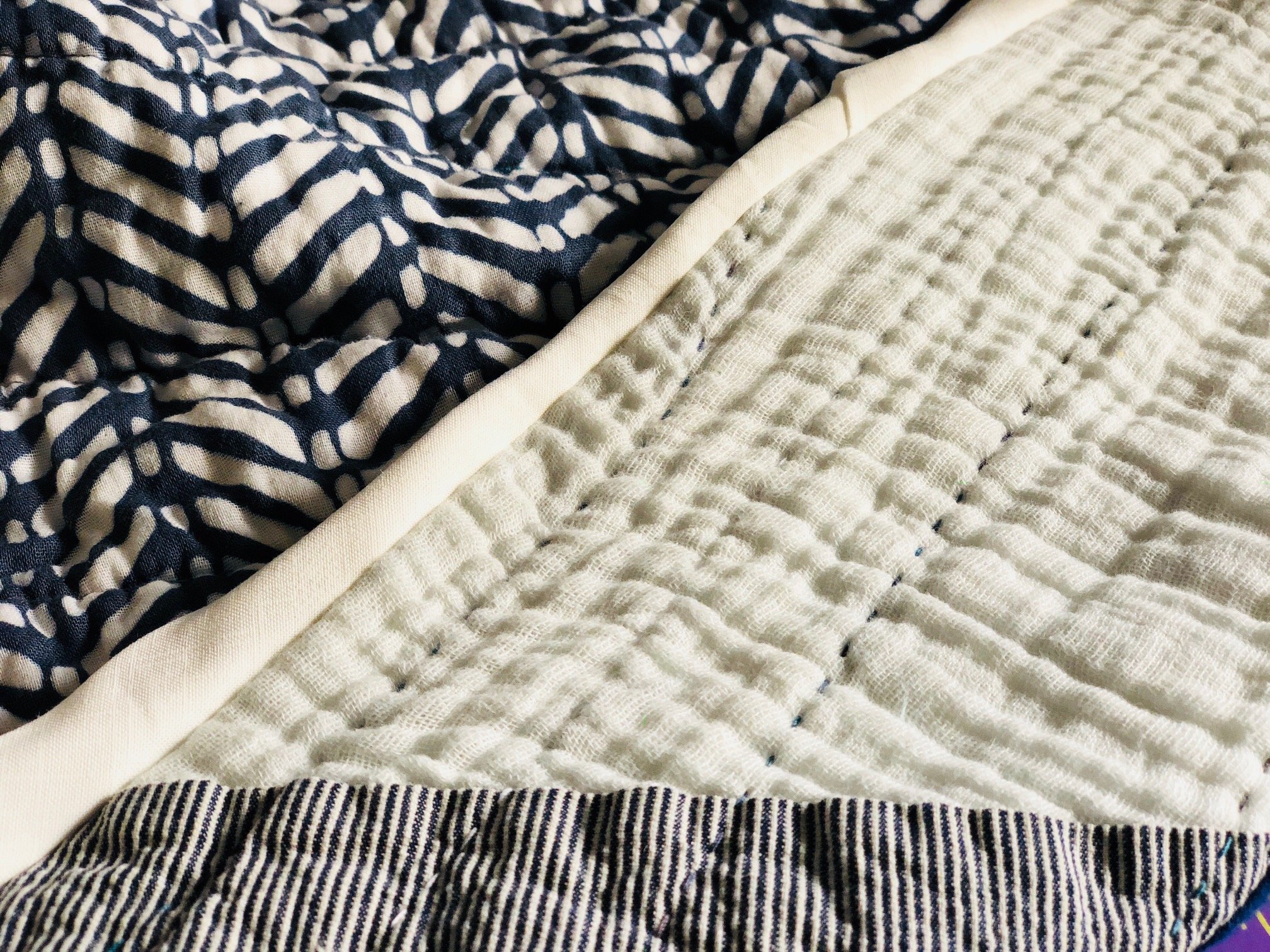 We went out of town for his birthday and I presented it to him at our cabin for the weekend and he was surprised! He asked when I had the time to make it. When he picked it up the first words out of his mouth were, "OMG, this is sooooo soft and soooooo comfortable!!"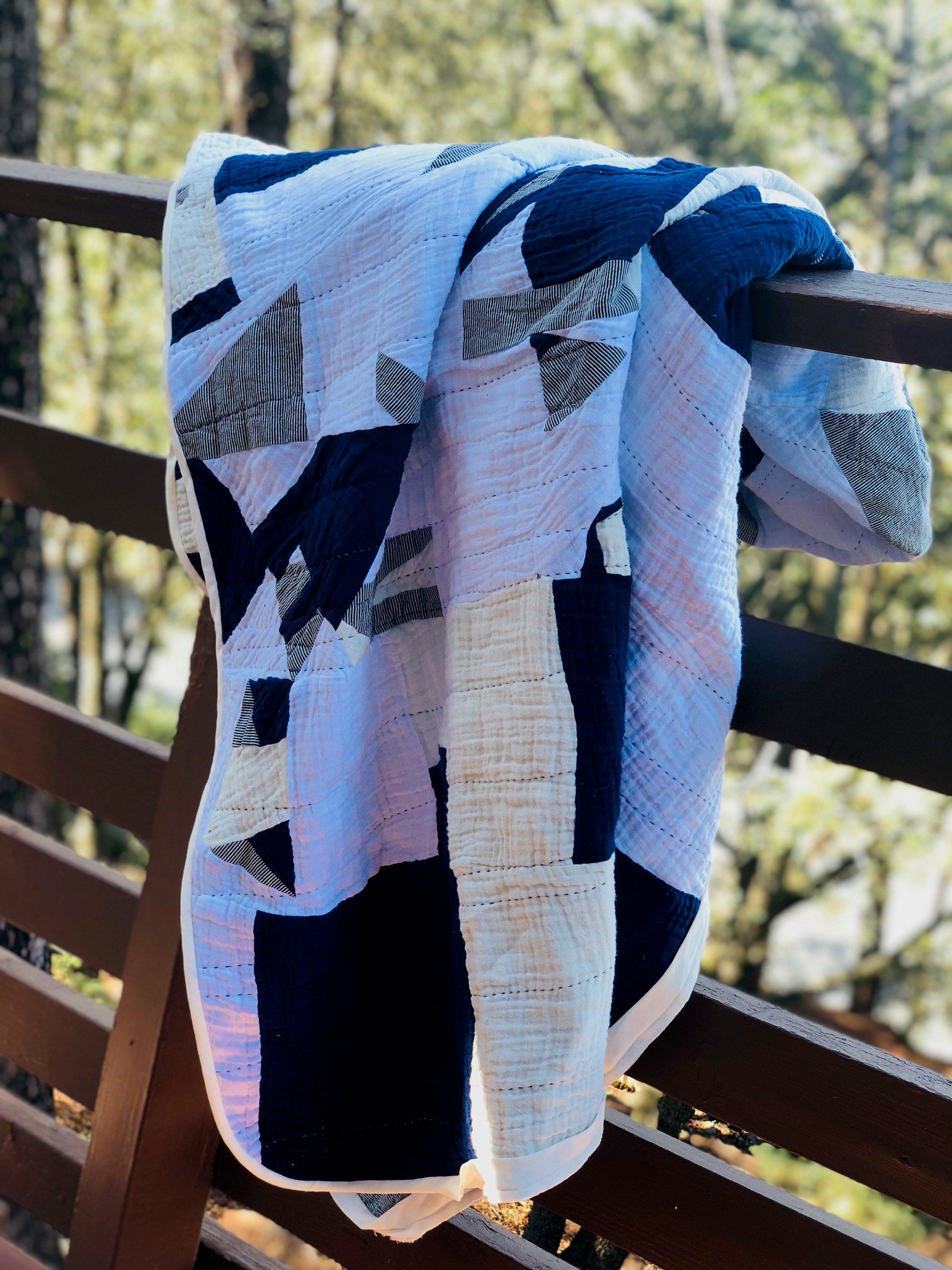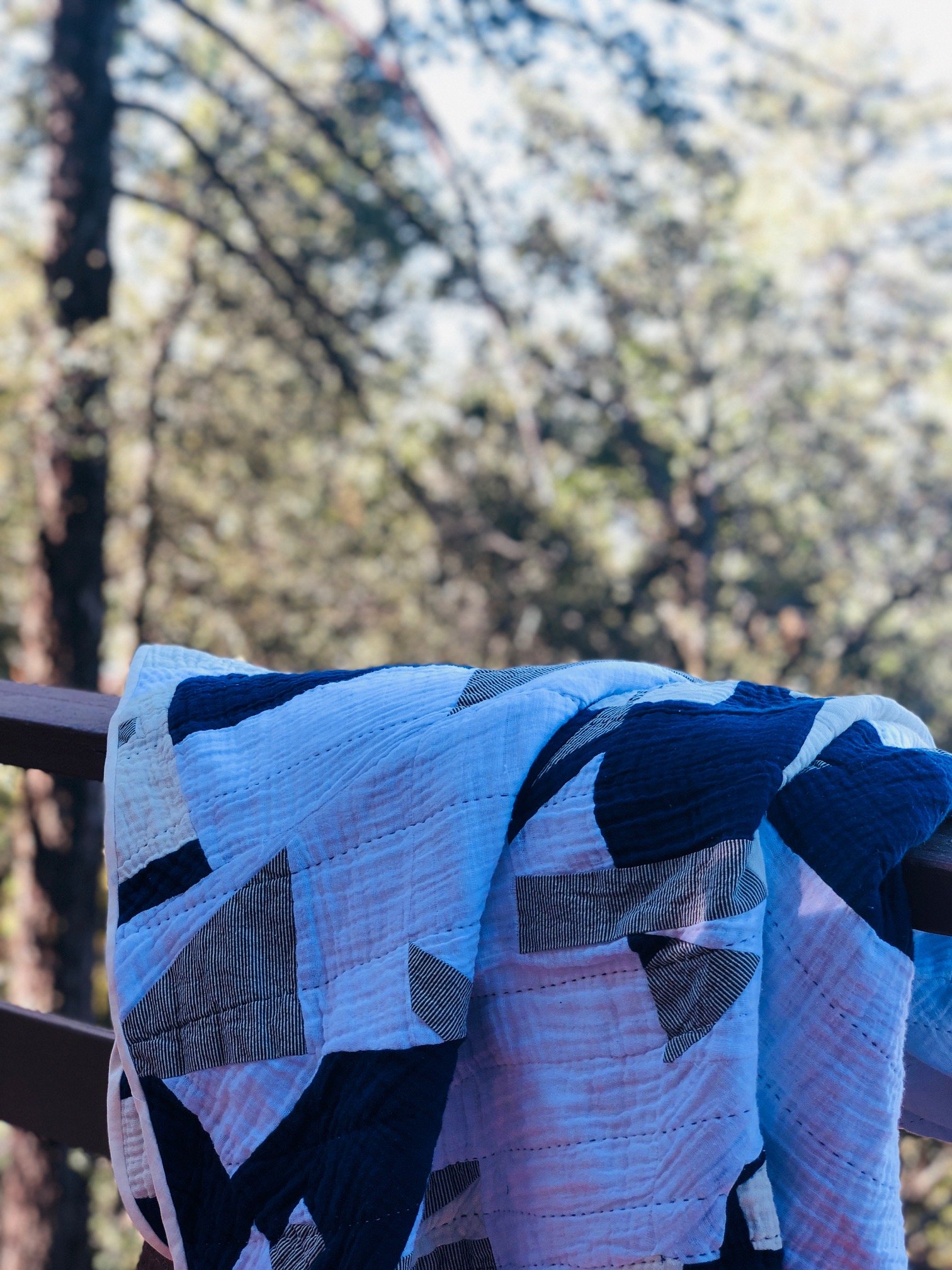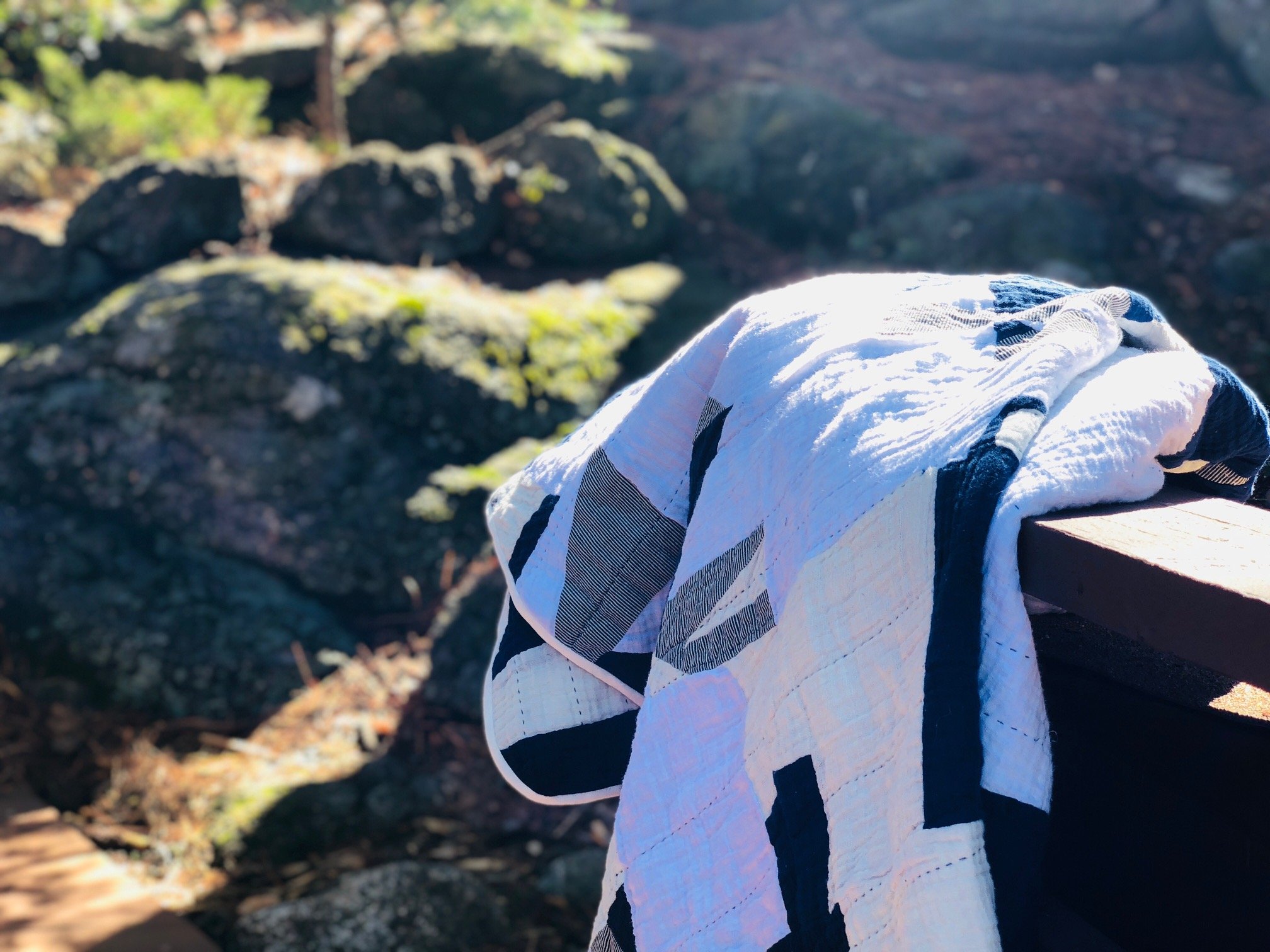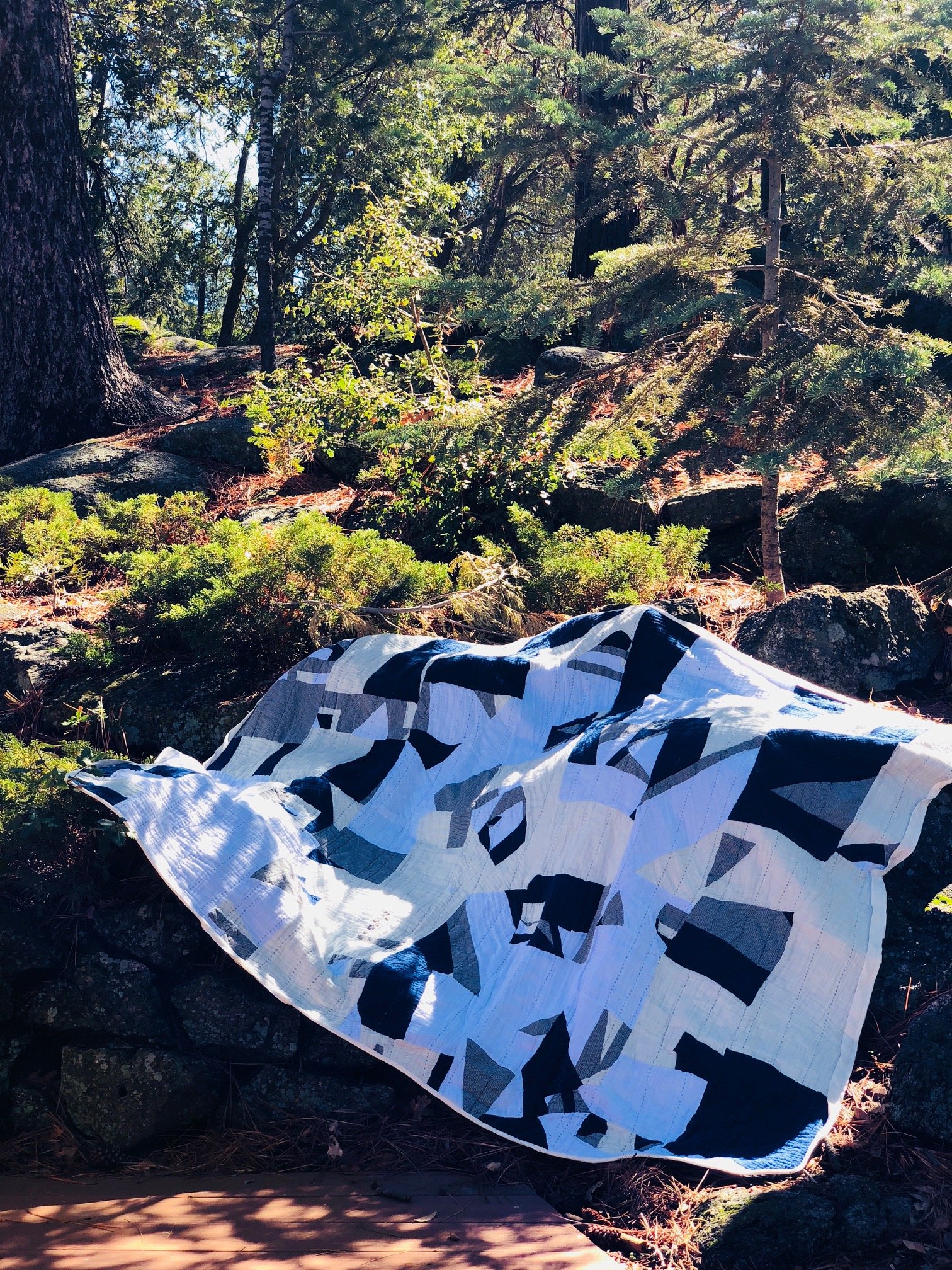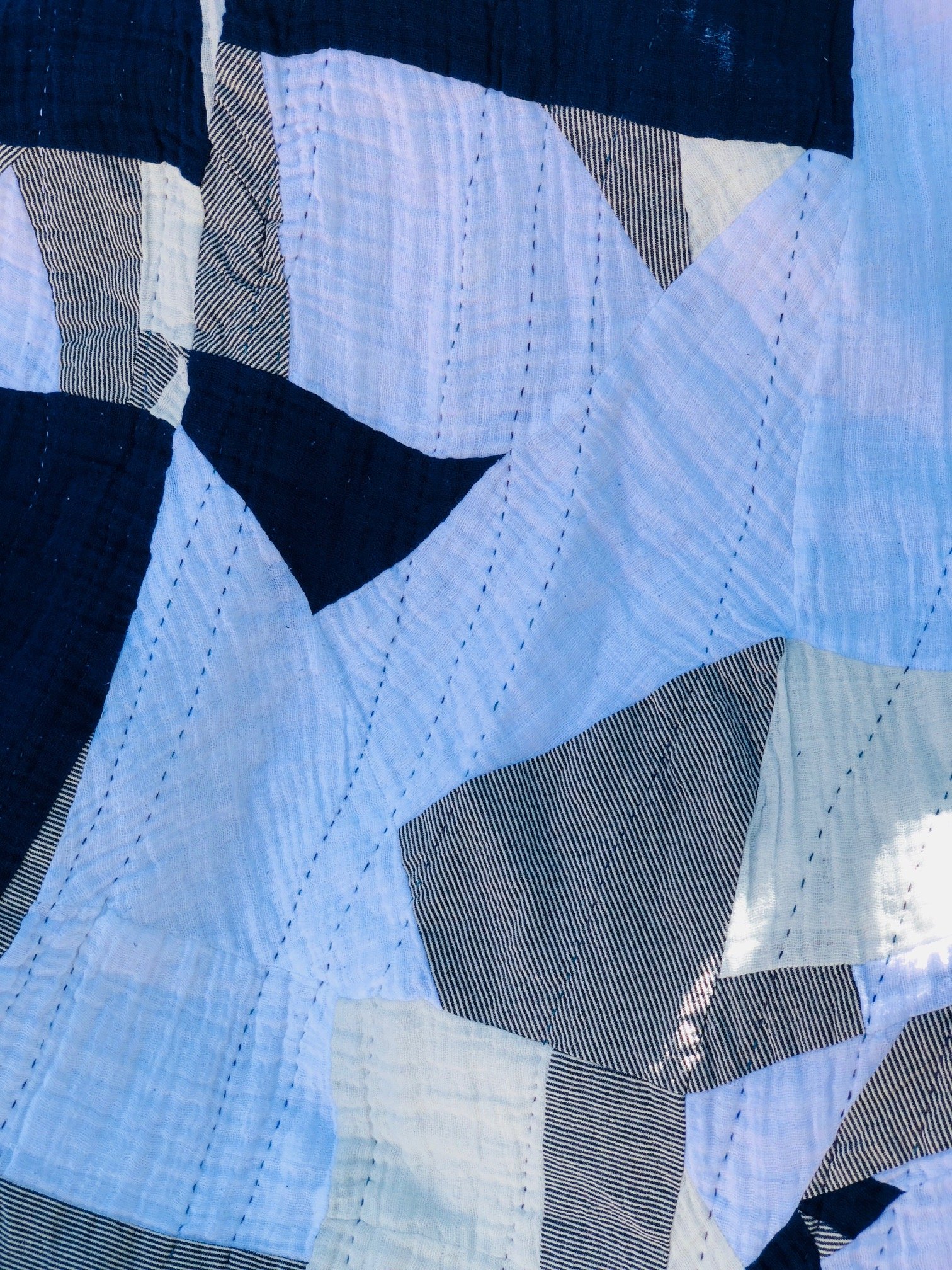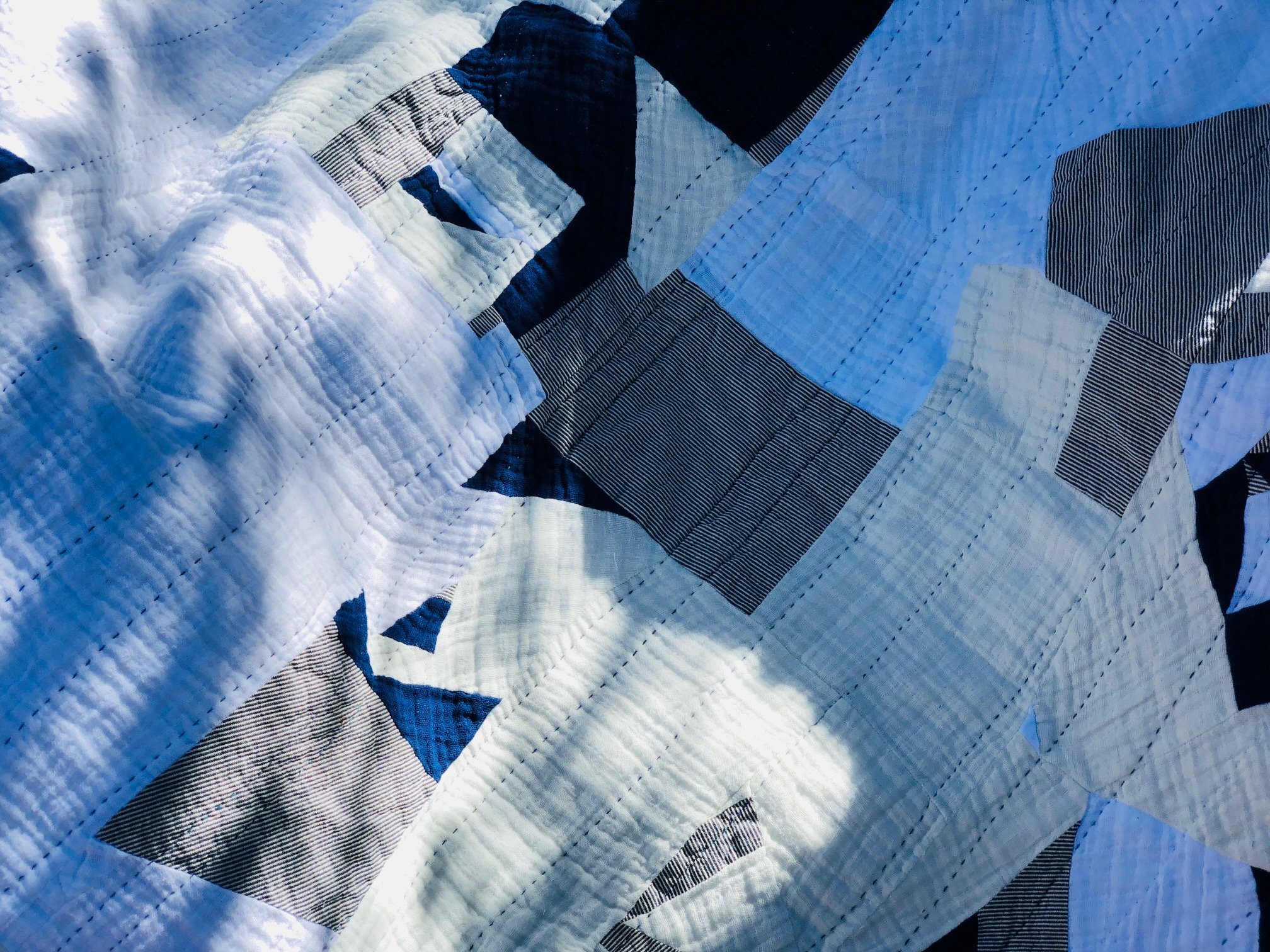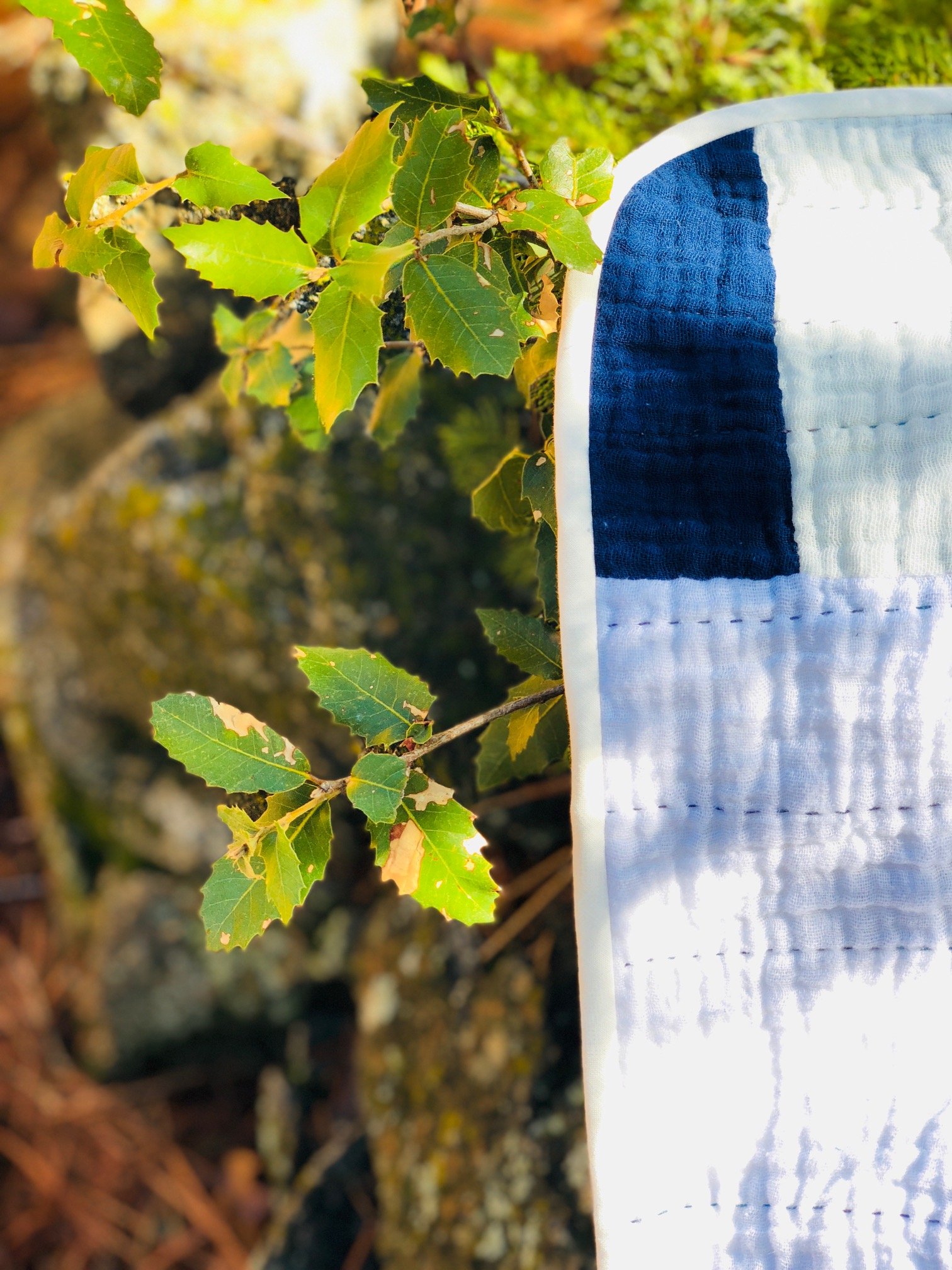 SUCCESS!!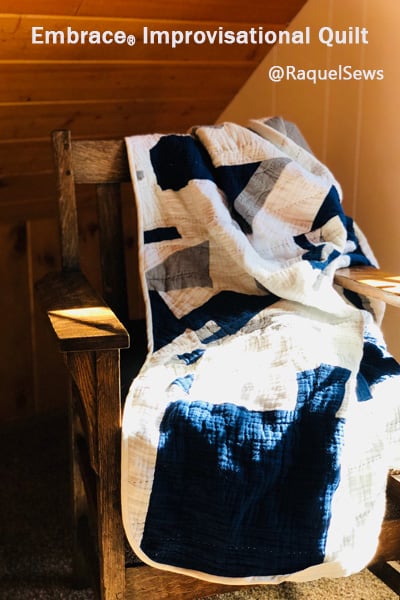 If you want to make your own improv quilt, you can find Shannon Fabrics at local quilt shops and fabric stores. They even have a Store Locator on their website.
Thank you Shannon Fabrics for such decadent double gauze, it's now become the couch quilt next to the fireplace getting loads of snuggles!