Bring on spring with these beautiful breezy Embrace double gauze ruffled scarves.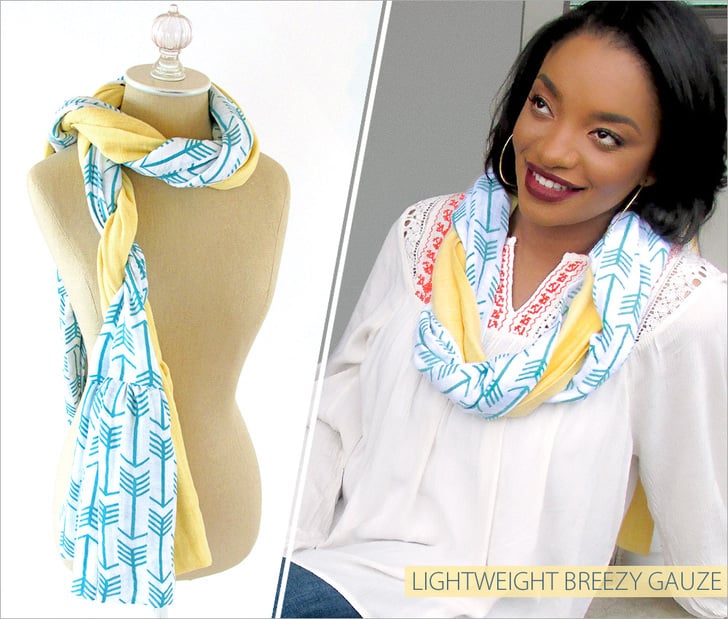 These pretty scarves are made with our Embrace double gauze which is 100% cotton. Embrace double gauze is pre-washed so it's extra soft and just gets softer each time you wash it!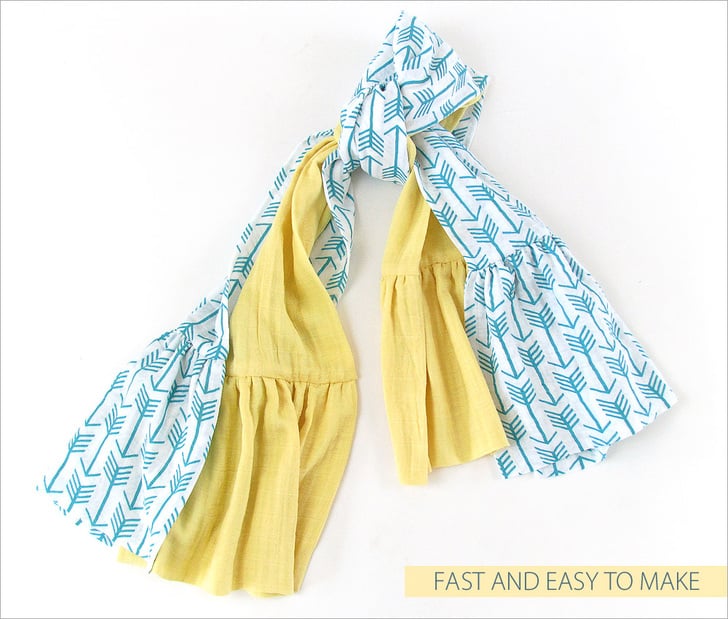 Sew4Home worked with Fabric Depot to create a step-by-step sewing tutorial that's easy and fast.
The scarves feature lovely ruffled edges on the bottom for a bit of whimsy and flounce.
They finish at a nice 70 inches long, so there are multiple ways you can wear them…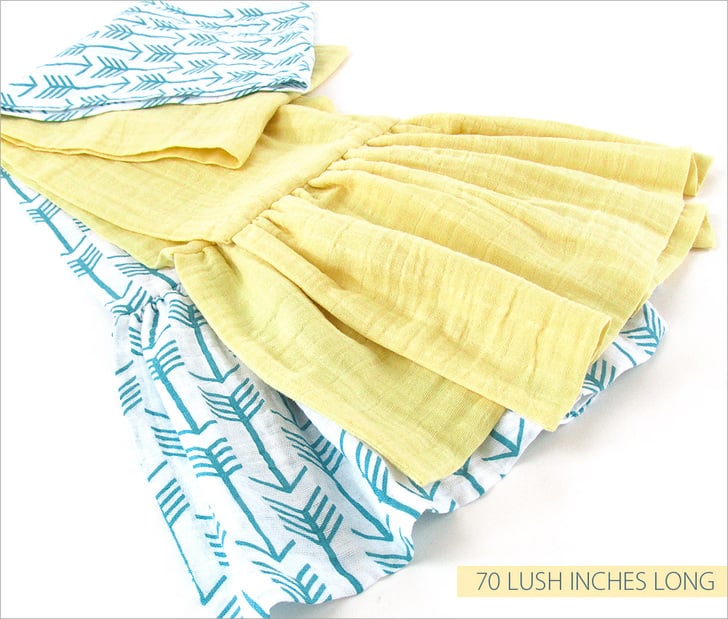 You can wear these alone.... or paired and twisted together. Choose a solid and a print, two solids or two mix and match prints!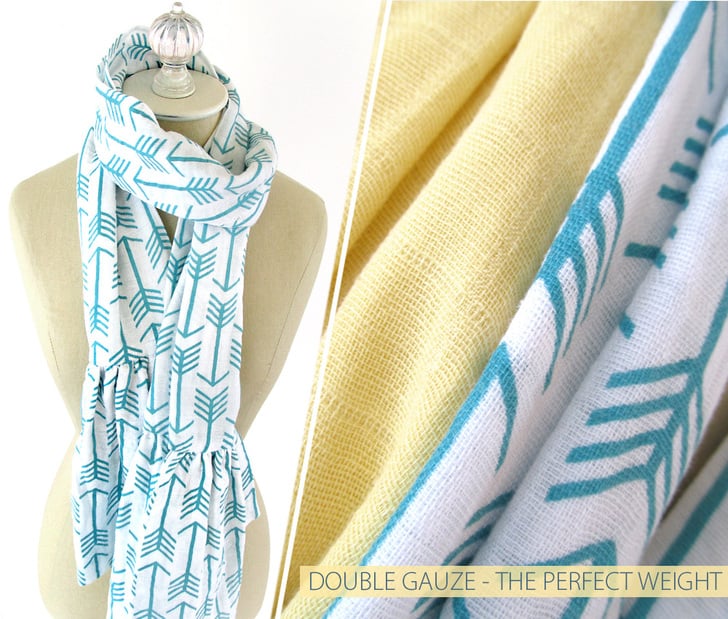 Here is the scarf worn beautiful on its own. We think it makes a lovely statement piece.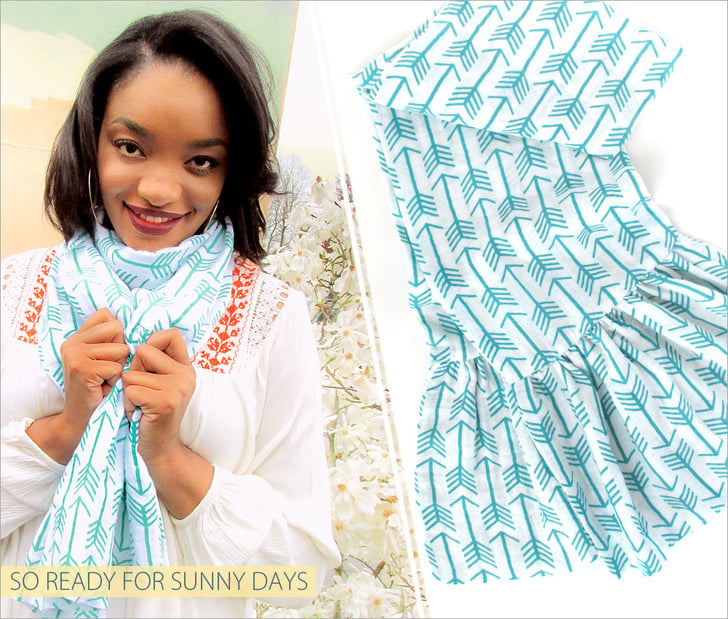 For these scarves, Sew4Home chose a pretty double gauze arrow print and a contrasting solid: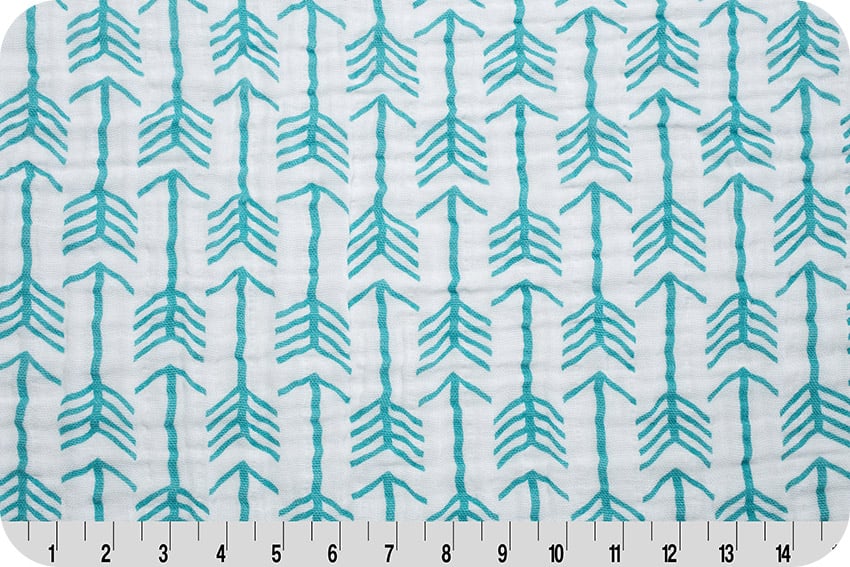 Embrace Archer Teal by Premier Prints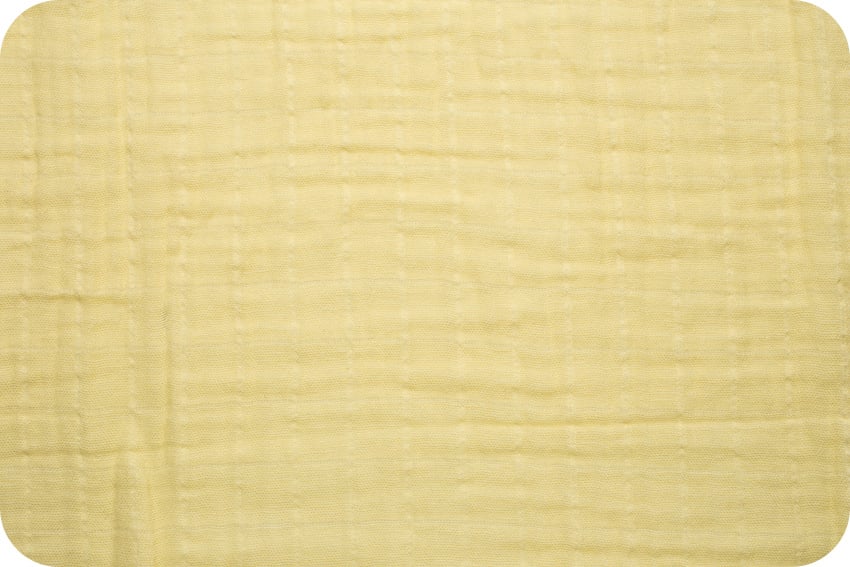 Here you can see the unique double gauze weave close up: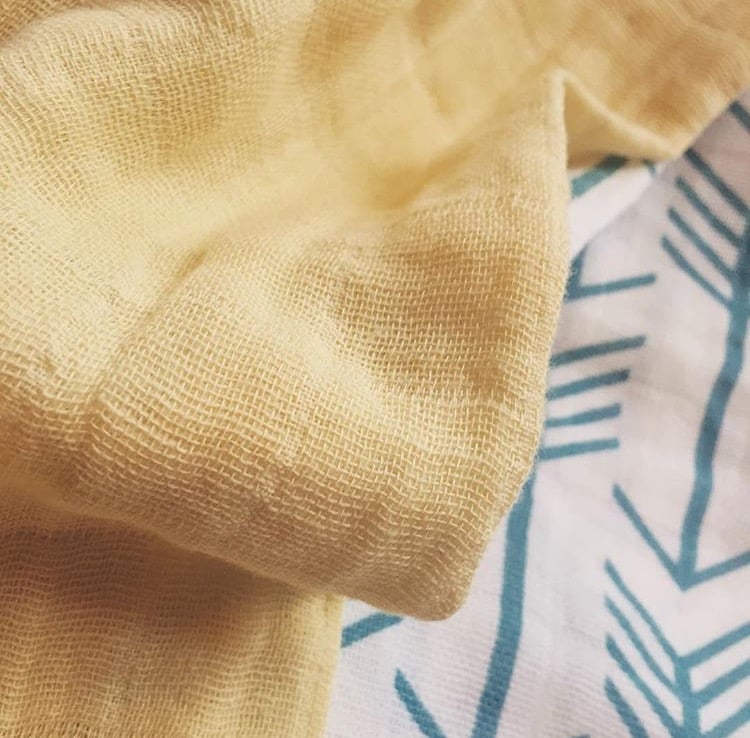 You can make these scarves in so many different options! Sew4Home also selected additional fabric pairings such as these:
Solid Embrace Coral with Premier Dandelion Embrace Coral
Solid Embrace Cobalt with A+ Embrace Teal
Solid Embrace Teal with Mariposa Embrace Multi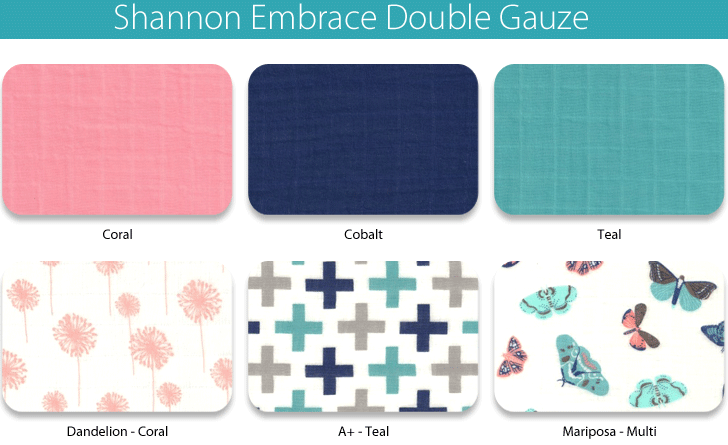 Are you ready for spring? We sure are!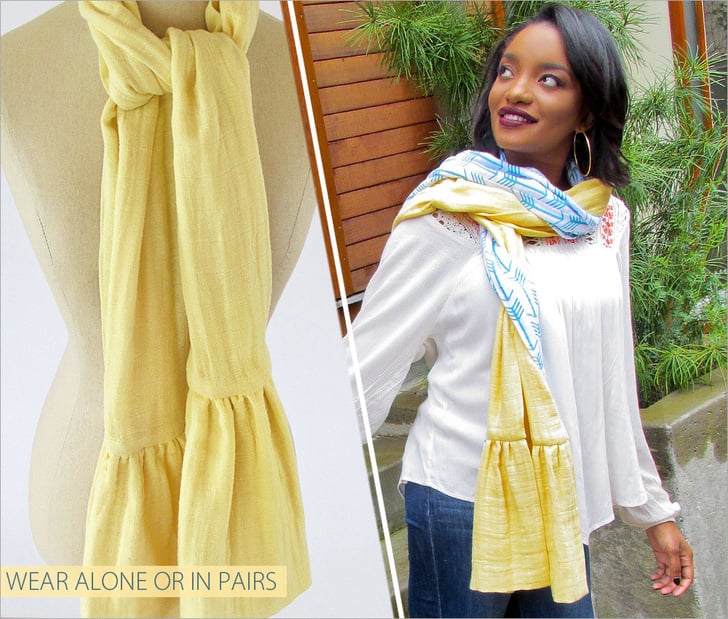 Download the tutorial here: Embrace Double Gauze Ruffled Scarves
Happy spring! What's on your list of spring sewing projects?
Making The World A Softer Place™
-Ellen
You can find Shannon Fabrics at many local quilt shops and fabric stores, and online too.
You can also use our NEW Store Locator to find shops near you! To use it, click here: Store Locator.
If you like giveaways, tutorials, tips, videos and free patterns, Follow our blog and Subscribe to our mailing list. Connect with us on social media. Like us on Facebook, follow us on Pinterest, Twitter, YouTube, Google +, Instagram, Tumblr, and more…