Hello friends! We have the cutest pattern & tutorial made from Cuddle Cakes-- Cuddle Twins Pillows.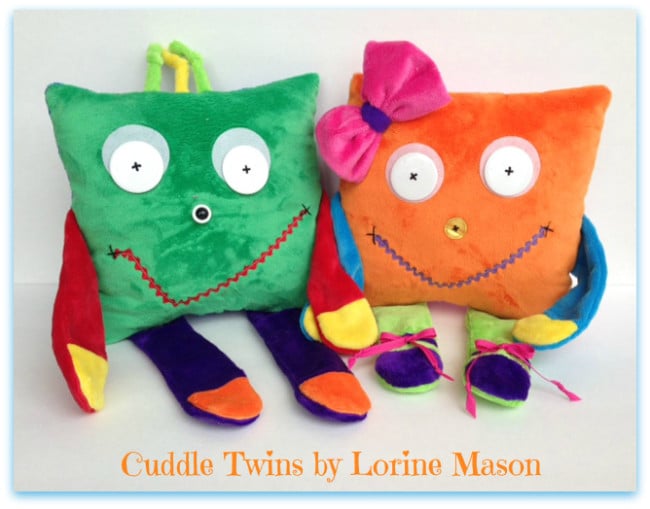 These fun and funky pillows can be used for decorative pillows, for play toys, or for softies. The pattern features twins, one boy and one girl. It's by Lorine Mason, designer and author, from It's Sew Lorine and Mason Creations. Here is the boy: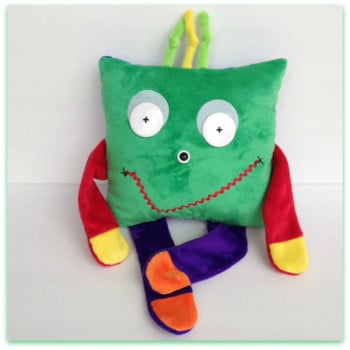 And, here is the girl (don't you love her bows?):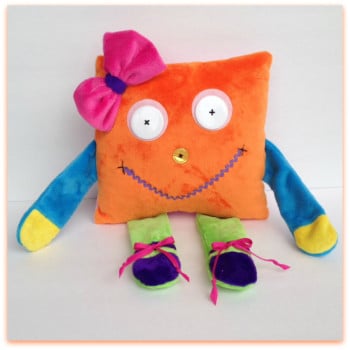 The pattern was originally designed for the Great Cuddle Cake Challenge we did with the folks at Fairfield. Ten designers were challenged to make a project using fabrics from our Very Vibrant Solid Cuddle Cakes precuts, combined with products from Fairfield. We think Lorine did an awesome job! Don't you?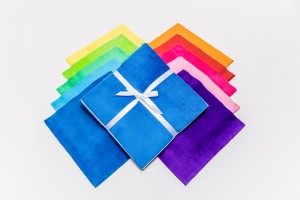 Click here for the easy step-by-step tutorial, with diagrams and instructions. If you contact Lorine by commenting on her tutorial post, she will also send you a Free PDF pattern for the arms and legs.
Let us know what you think. Which one will you make? Or, will you make the pair?
Be sure to stay tuned for the rest of the tutorials from the Great Cuddle Cake Challenge. We'll be sharing them here on My Cuddle Corner.
Hugs with Cuddle,
Ellen
To stay up-to-date on what's happening, Join our mailing list and Subscribe to our blog. And, follow us on social media! Like us on Facebook, follow us on Pinterest, connect with us on Twitter, YouTube, Google +, Instagram, Flickr, and more…