Just a few more weeks until Valentine's Day and we have the sweetest Cuddle quilt pattern to warm your heart. Plus, there's a giveaway too!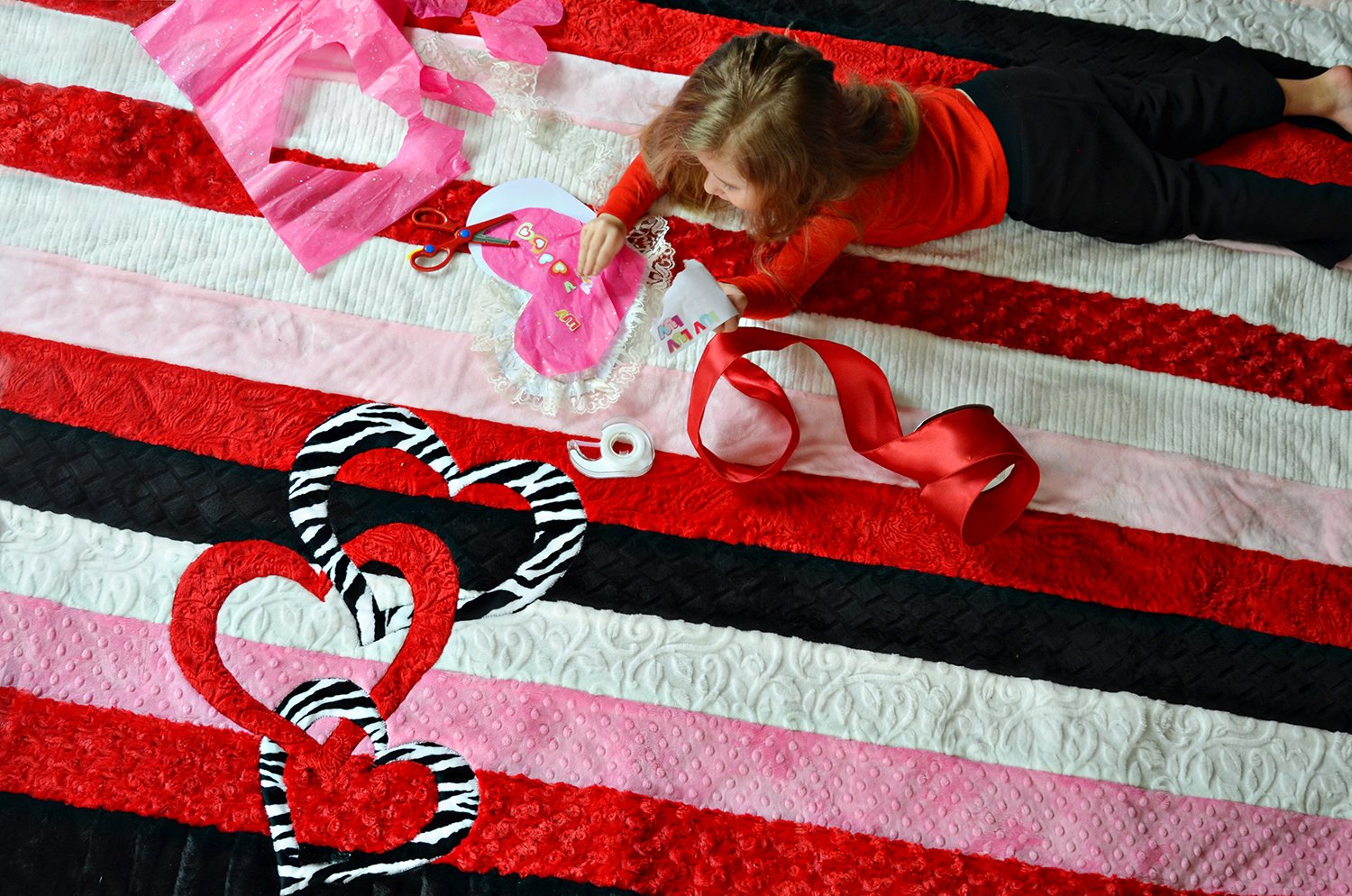 We're doing a Giveaway for a Cuddle Charms precuts pack in Pretty in Pink. Just comment below for a chance to win!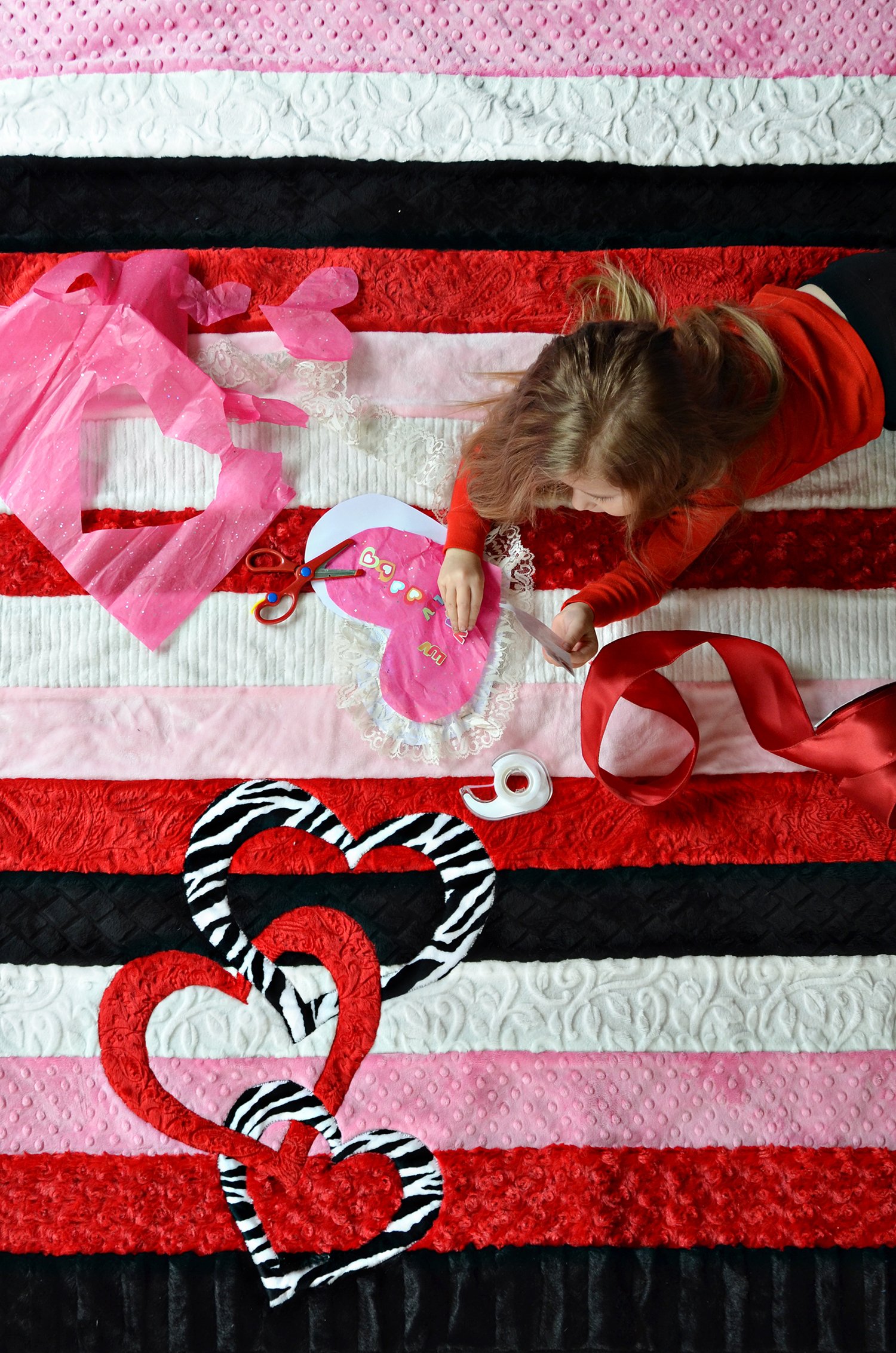 Valentine Hearts was designed by Pat Wodskow. It finishes approximately 60" x 72" and features many different pretty colors and plush textures of Kozy Cuddle Solids. The three interlocking heart shape appliques are made with more Kozy Cuddle solids and Zebra Cuddle Black/Snow White from Animal Cuddle prints.
Valentine Hearts is a FREE pattern download. Download Valentine Hearts here.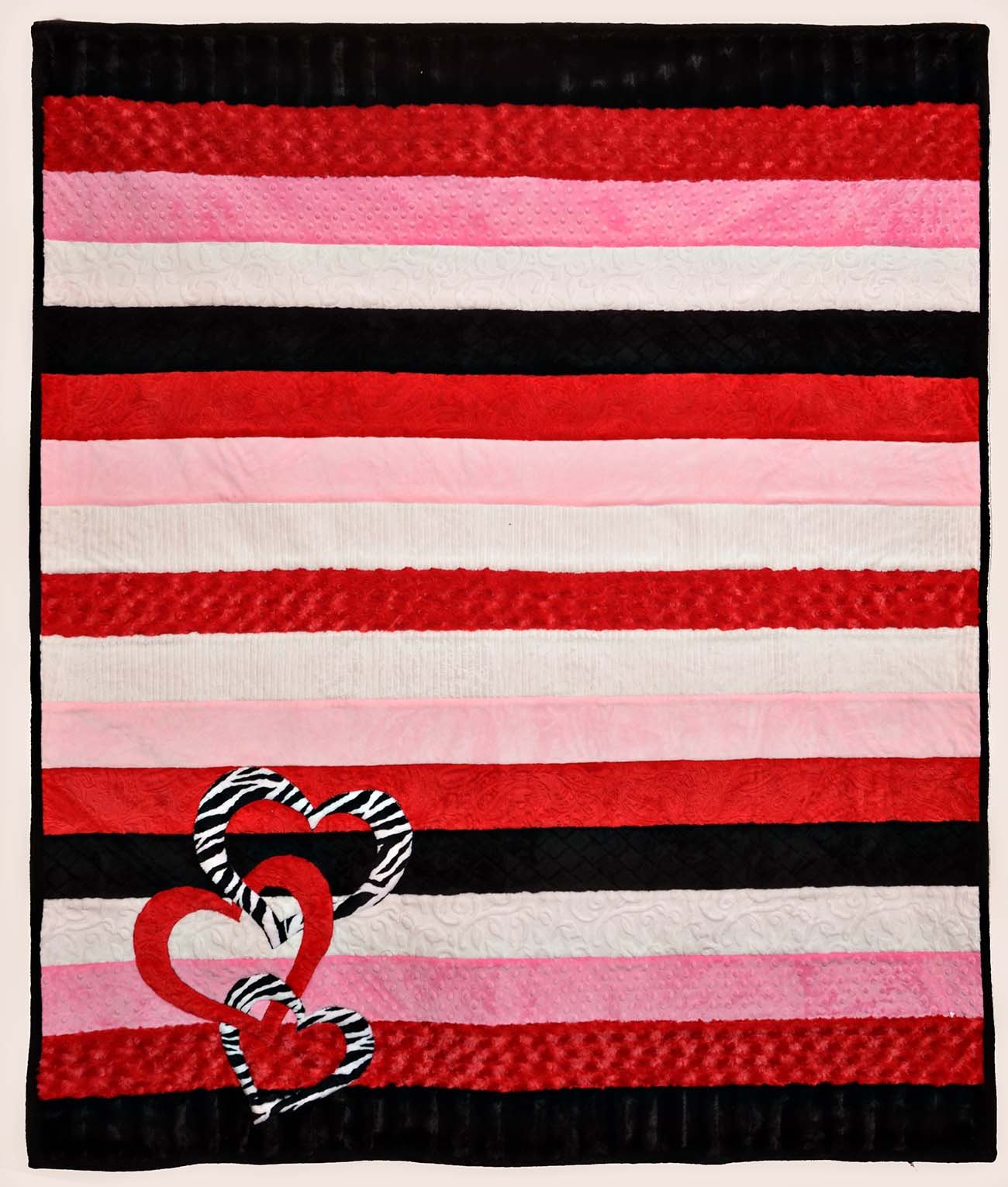 For tips on how to applique with Cuddle, we have two different downloadable tip sheets: How to Applique with Cuddle and Applique the Cuddle Way.
If you'd like to get the Valentine Hearts Cuddle quilt kit, it's available for a limited time only, exclusively at CuddleSoftkits. You can even ask about a finished quilt!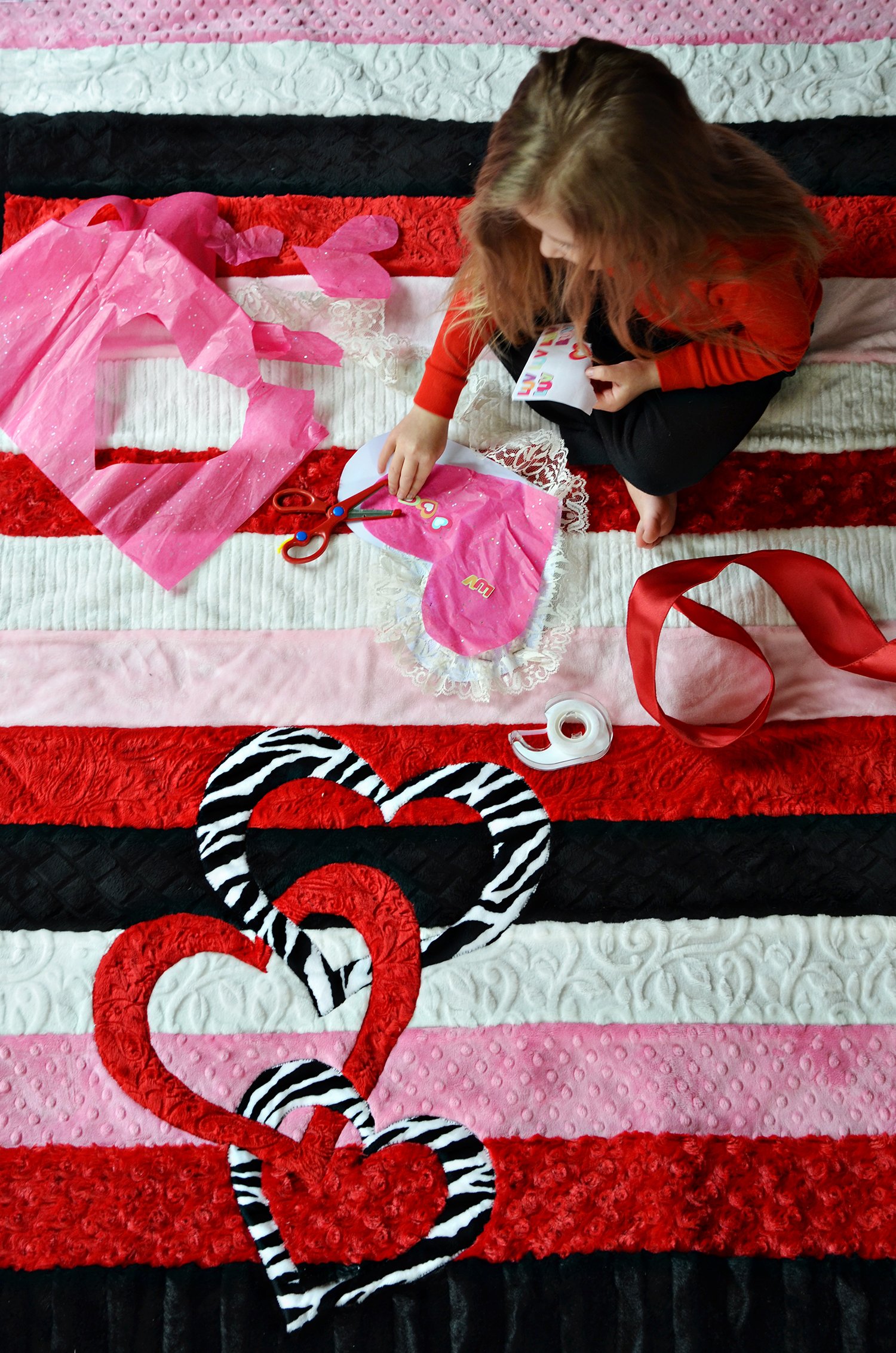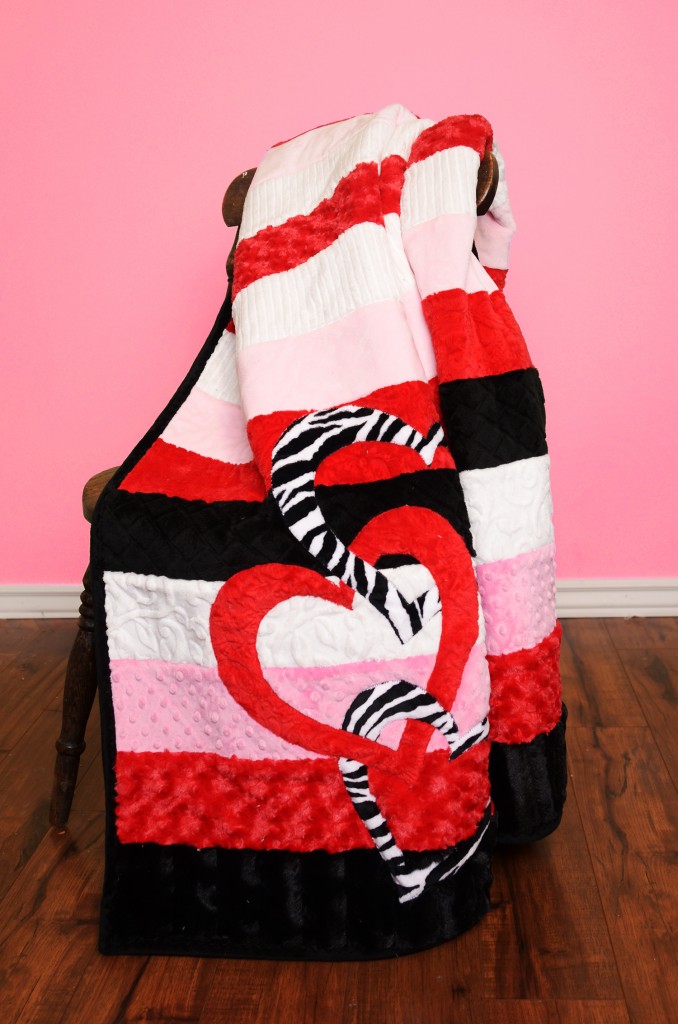 GIVEAWAY!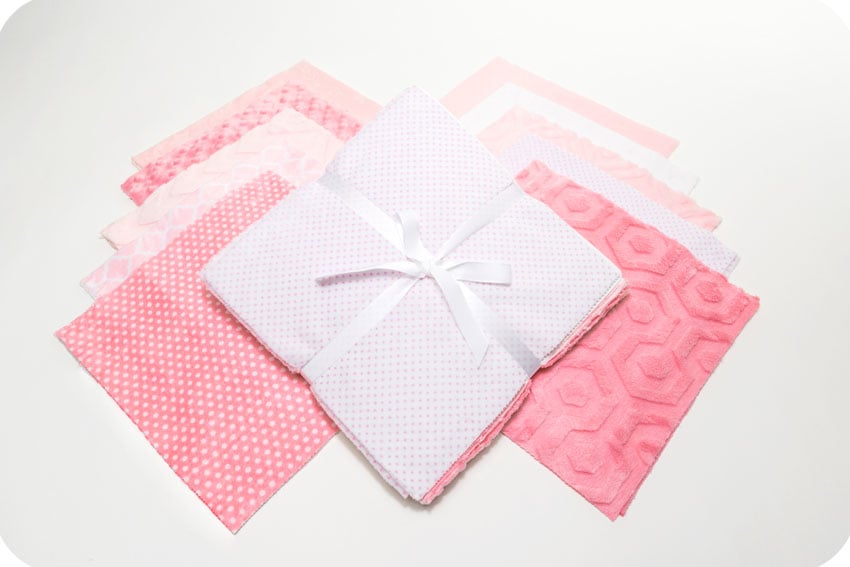 If you'd like to enter the giveaway to win a Cuddle Charms pack in Pretty in Pink, please leave a comment on this post telling us your favorite thing about Valentine's Day. Giveaway ends 1/14 at midnight EST and we will choose one random winner.
Happy Valentine's Day!
Hugs with Cuddle,
Ellen
PS For more kits and finished quilts go to CuddleSoftKits.com.
You can also find our fabrics at local quilt shops and fabric stores, and online too. For more information, use our Store Locator.
If you like free patterns and want to see more, Join our mailing list and Subscribe to our blog. And, follow us on social media! Like us on Facebook, follow us on Pinterest, connect with us on Twitter, YouTube, Google +, Instagram, Flickr, and more…