Since April is Autism Awareness Month, we wanted to share this comforting and unique Puzzle Quilt. Its softness, textures, and cushy thickness can help comfort those with Autism. The puzzle piece symbol in the quilt reflects the mystery and complexity of Autism, while the uniqueness of each piece in a puzzle also reflects the uniqueness and diversity of those affected by Autism.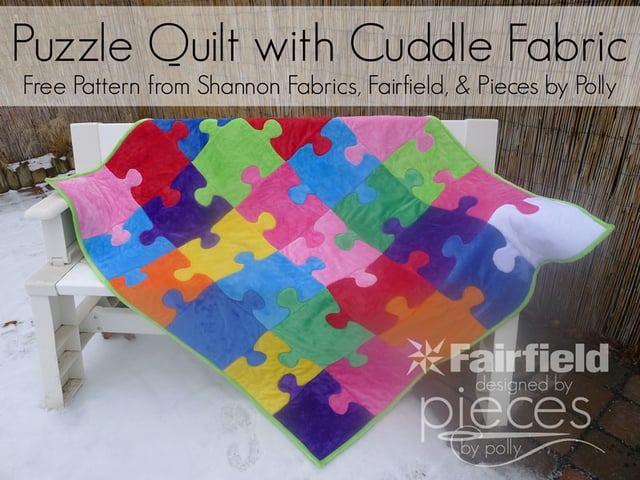 This quilt is a free pattern, created with Fairfield World and Pieces by Polly. This special quilt is made with Cuddle 3® from our Kozy Cuddle collection and features Cuddle Cakes precut packs.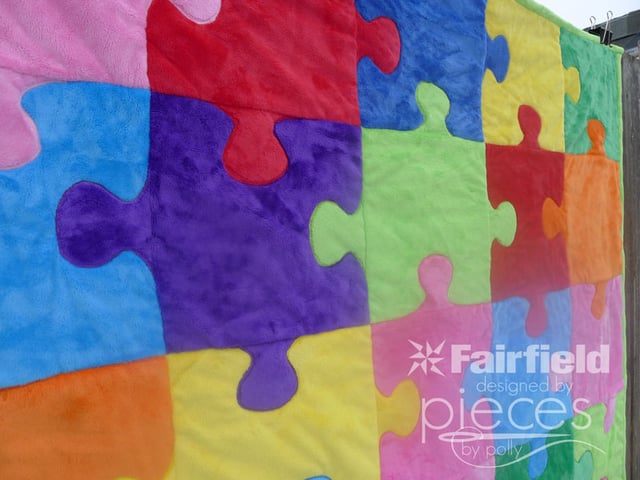 Besides the bright colors and puzzle theme, with two layers of Cuddle fabric (quilt top and backing) and a layer of batting in between, this quilt is denser and heavier than most quilts this size. The extra pressure that a denser blanket provides can help calm some individuals with Autism.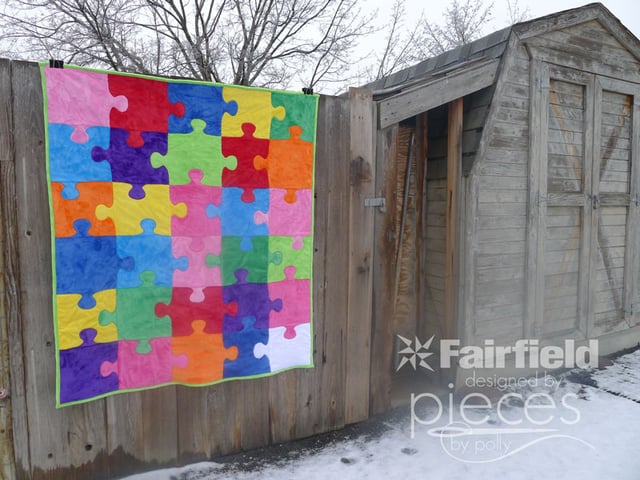 Polly from Pieces by Polly designed this free quilt pattern for us using two Cuddle Cakes in Very Vibrant. This puzzle quilt is all just a bunch of squares, with the "knobbies", as Polly calls them, appliqued on.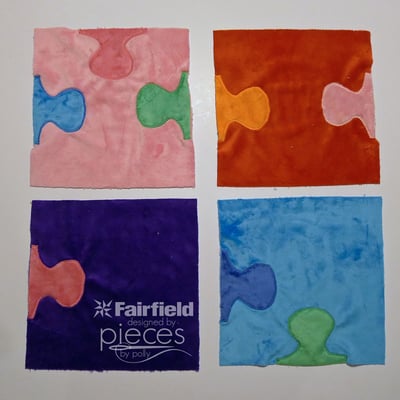 Pieces by Polly made this quilt as part of The Great Cuddle Cake Challenge we hosted with Fairfield.
This project took on special meaning for Polly when she made it as a grief quilt to comfort a friend's child when her father passed away, but it can work equally well for an individual or family affected by Autism.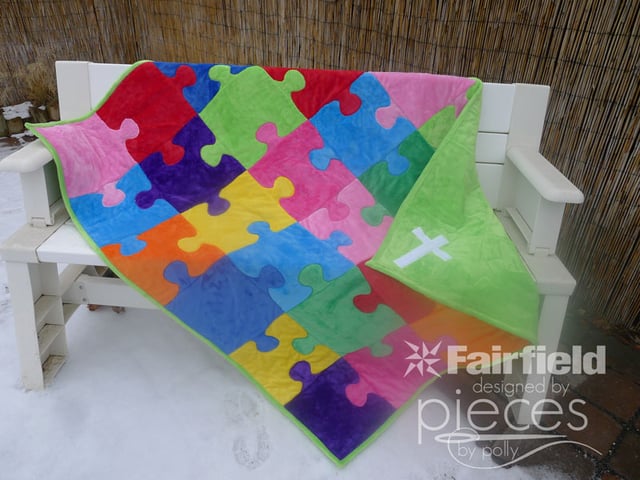 Skill Level: Advanced Beginner to Intermediate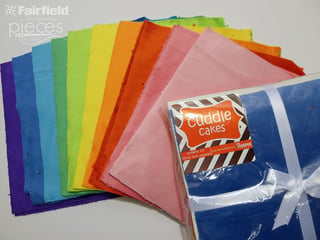 Supplies Needed
You can find the full tutorial, instructions, and pattern template on the Pieces by Polly blog here.
Hugs with Cuddle,
Ellen
You can find our fabrics at many local quilt shops and fabric stores, and online at fabric.com, theminkyboutique.com, and fabricdepot.com.
To stay up-to-date on what's happening, Join our mailing list and Subscribe to our blog. And, follow us on social media! Like us on Facebook, follow us on Pinterest, connect with us on Twitter, YouTube, Google +, Instagram, Flickr, and more…