As a sponsor of the One Million Pillowcase Challenge, we're delighted to participate in the 24-Hour Sew-A-Thon via All People Quilt. The One Million Pillowcase Challenge has a goal of donating 1,000,000 pillowcases to charity! To help reach this goal, APQ is having a 24-hour Sew-a-thon in September at their headquarters in Des Moines, IA and over 50 quilt shops and other events are happening around the country (even one in Canada)!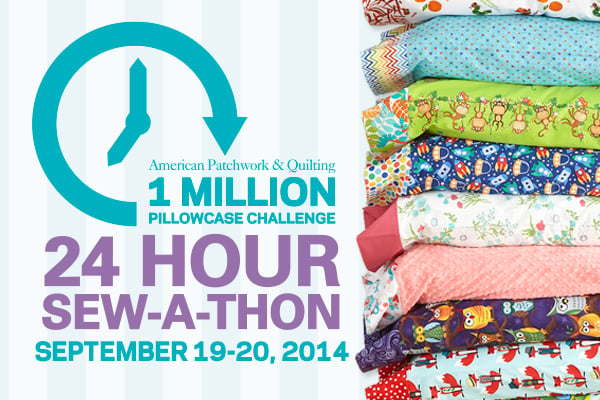 Click here for more information about the One Million Pillowcase Challenge and here to download the Free patterns.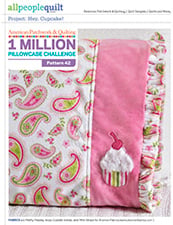 If you'd like to make a pillowcase with Cuddle, you can find Shannon Fabrics at local quilt shops and fabric stores, and also at online retailers.
To help the challenge reach its goal, we're having a giveaway! We will give away a bundle of Cuddle fabrics so you can make your own pillowcases!
Comment below with the hashtag #APQSewathonCuddle and you will be entered to win. There will be two winners. Winners will be notified via email one week from today.
Won't you help by making some pillowcases? Comment below with the hashtag #APQSewathon and let us know where you will donate yours!
Hugs with Cuddle,
Ellen
PS Be sure to subscribe to this blog for more free patterns and other fun. You can also sign up for our newsletter to get information on contests, giveaways, new products and more.