Thanks for stopping by to enter our giveaway! We are giving away a Wee One quilt kit- perfect for the holidays!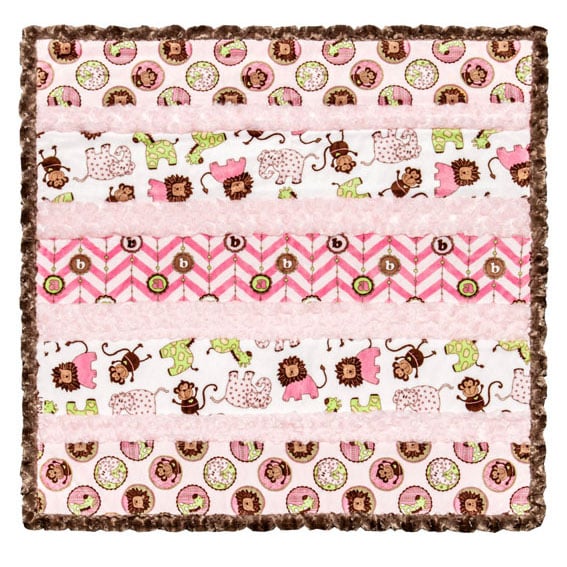 This precious quilt finishes approximately 28" x 28." It's easy and fun to make, and, you can make it in just a few hours with the Sew and Flip Method! Wee Ones kits include 7 pre-cut 5" strips, Free pattern, backing, and binding.
The Wee One kit contains all of the fabrics needed. The kit features fabrics from the Born to be Wild by My Lazy Daisy Cuddle collection in the Pink colorway: Ringlet Cuddle Pink, Chevie Cuddle Pink, Buddies Cuddle Pink. Rose Cuddle® in Baby Pink from the Kozy Cuddle Collection is incorporated for strips. Rose Cuddle® Mocha is used for binding. Backing is Cuddle Dimple® Blush.
Comment below with the hashtag #WeeOneGift to enter for a chance to win. There will be two winners! Winners will be notified by email one week from today. Good Luck!
Enjoy and Happy Holiday Sewing!
Holiday Hugs,
Ellen