You've heard the expression "Double the Fun." So, why not "Double the Cuddle?" Here's an imaginative tutorial for a cute quilt made with plush Cuddle --on not only one, but both sides, so it's double the softness.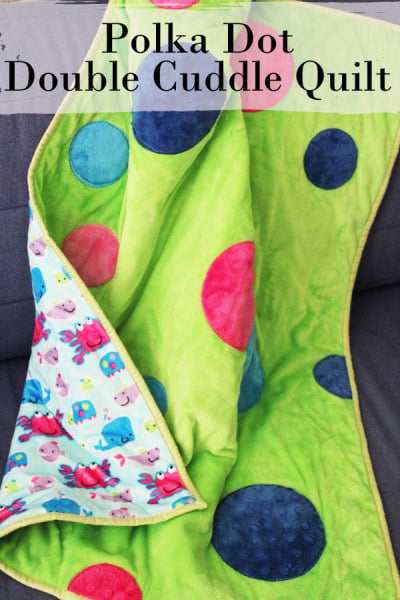 The Polka Dot Double Cuddle Quilt is soft and plush and extra fun with its circle appliques and colorful print backing- perfect for a baby or child. The front features solid Cuddle 3®, with appliqued circles of various sizes (aka polka dots). The backing adds more color and interest with a whimsical children's print.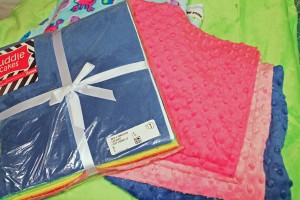 The bright and happy front is made with Cuddle 3® in Dark Lime from the Kozy Cuddle Collection.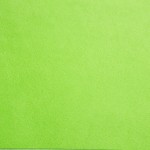 The applique circles are created from colorful Cuddle Cakes in a combination of Very Vibrant Solid and Very Vibrant Dimple.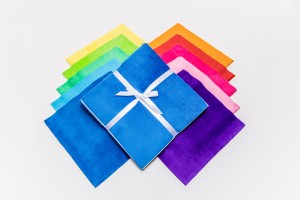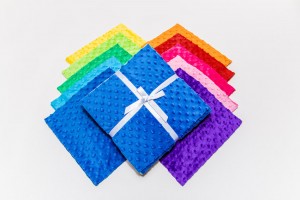 The cheerful print backing is Cuddle Kids Go Fish Snow from Cuddle Kids, a Shannon Studio Cuddle Collection. This print includes fun-loving whales, friendly fish, sweet sharks, tiny turtles, cute crabs and more.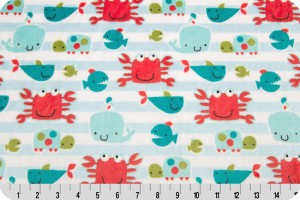 The binding is made with cotton. And, yes, you can combine Cuddle with cotton! For a tip sheet on combining these two fabrics, click here.
The Polka Dot Double Cuddle Quilt was designed by Carolina Moore, from Always Expect Moore blog. The quilt was originally created for the Great Cuddle Cake Challenge we did with Fairfield. Ten designers were challenged to create a project combining our Very Vibrant Solid Cuddle Cakes with product from Fairfield.
Click here for the Polka Dot Double Cuddle Quilt tutorial. Let us know what you think. Are you going to try this quilt?
Be sure to keep up with the rest of the tutorials from the Great Cuddle Cake Challenge. We'll be sharing them here on My Cuddle Corner.
Hugs with Cuddle,
Ellen
To stay up-to-date on what's happening, Join our mailing list and Subscribe to our blog. And, follow us on social media! Like us on Facebook, follow us on Pinterest, connect with us on Twitter, YouTube, Google +, Instagram, Flickr, and more…