On My Cuddle Corner, we love sharing tips and tricks- especially for Cuddle™! Our friend Lindsay Conner complied some excellent tips for Cuddle and showed some of her favorite Cuddle quilts in a post on the Craftsy blog. We're sharing a sneak peek of her post: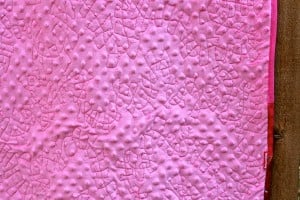 Here is a beautiful quilt that Lindsay particularly liked; it's designed and machine quilted by Bettina Danger. This quilt features a pretty all-over quilting design. Bettina used Cuddle 3 from our Kozy Cuddle solids collection.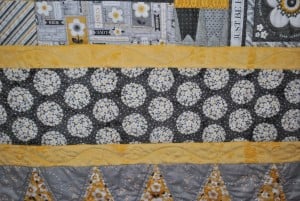 Here is another quilt that Lindsay chose as a favorite. This one was also machine quilted. It features Cuddle with cottons. The prints are from the Crazy for Daisies by ADORNit collection. Kozy Cuddle solids are incorporated to provide added texture.
Click here to see Lindsay's post, Tips & Tricks for Quilting with Minky Fabric.
Lindsay blogs at Craftsy, Lindsay Sews, and Craft Buds. She also just published a book, Modern Bee; find out about it here.
We'll be sharing more from Lindsay and the Craftsy blog on My Cuddle Corner, so please Cuddle Up with us and sign up to follow our posts.
Cuddle Hugs,
Ellen