Who is ready for a Cuddle™ Kit Giveaway to announce the New Year? We have teamed up with Fleece Fun and are giving away 2 of our New "Wee Ones" Cuddle kits! There will be two lucky winners!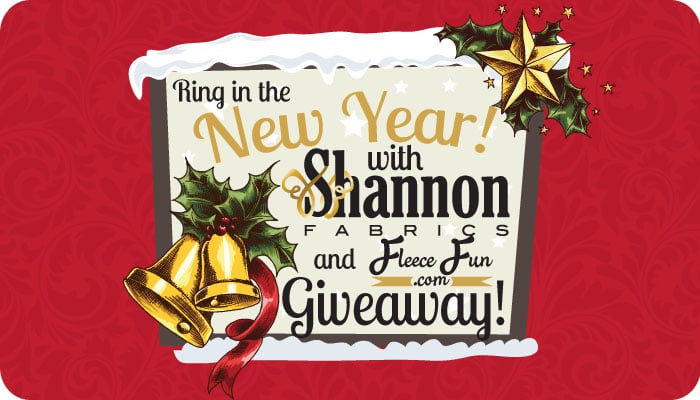 We are giving away a Sweet Dreams (Girl) kit and a Sweet Dreams (Boy) kit.
Each "mini" strip quilt kit comes Complete with 7 pre-cut five inch strips, a free pattern, backing and binding! These adorable kits feature fabrics from our Cuddle Classics collection, as well as from our popular Cuddle Dimple group. The approximate size is 29" x 29".
There are a variety of coordinating strips in the kits. Most are from Cuddle Classics: These include: Mod Dot, Pretty Paisley and Damask. They also feature coordinating strips of Cuddle Dimple from our Kozy Cuddle Solids collection. Each kit has Cuddle Toile for backing. The Sweet Dreams Girl Wee One Cuddle Kit includes backing fabric in Toile Cuddle Pink. The Sweet Dreams Boy Wee One Cuddle Kit includes backing fabric in Toile Cuddle Blue.
Fleece Fun has created many great videos and tutorials using strips from kits to make a variety of baby projects! They even did an entire video and tutorial series, Nesting The Nursery, based around our Cuddle strip kits and what can be made with them! Click here to watch the videos in the series. And, subscribe to our YouTube channel here.
Fleece Fun also developed a tip sheet on Cuddle, "7 Things You Need To Know About Cuddle."Download it here!
Click on this link for more about Fleece Fun.
Hurry! Giveaway starts December 17 and ends Dec 22, 2013!
Be sure to subscribe to our blog and sign up for our newsletter to see more in the New Year from Fleece Fun!
Cuddle Hugs,
Ellen