Hello Sewciety readers!
I'm Carrie from Sweet Melody Designs and here is a little bit about my second collection for Shannon Fabrics named "Wild & Free." I've put together whimsical designs, woodland flora and fauna, a little southwest, and adorable Noah's Ark animals in sweet, soft colors! I'm so excited to be able to share this with all of you! A big thanks to the team at Shannon Fabrics for all you do!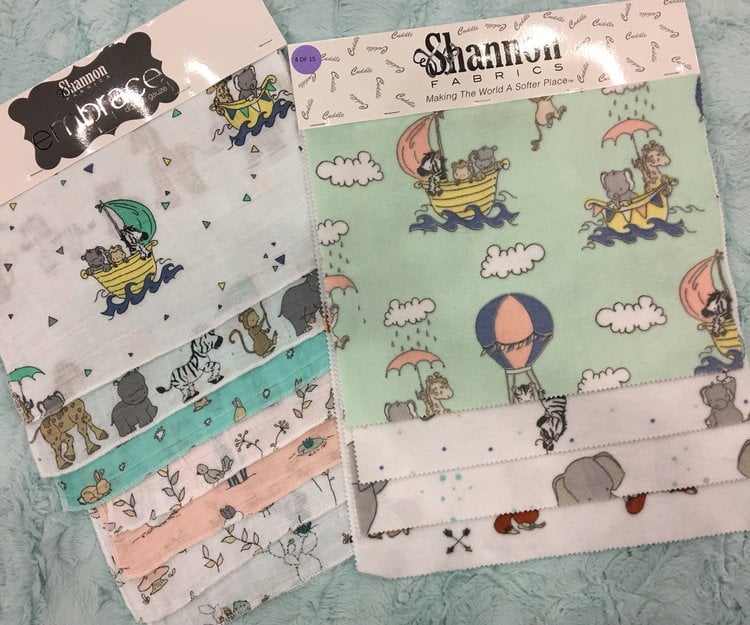 This new fabric collection was launched at Fall Quilt Market in Houston! My first collection, "Just Imagine" was so popular and sold so well, Shannon Fabrics wanted more! I loved seeing the versatility of what my fabrics can be used for. There were blankets, bibs, bedding, and clothing all laid out in beautiful displays at the Shannon Fabrics booth. The collection has prints in both Cuddle® plush and Embrace™ double gauze 100% cotton, so there's so much you can make with it!
These are some fun images from the booth:
This Cuddle quilt kit uses SMD Balloon Animals Cuddle® Opal and SMD Two By Two Cuddle® Opal. The kit is coming soon: Lullaby Cuddle® Kit Carried Away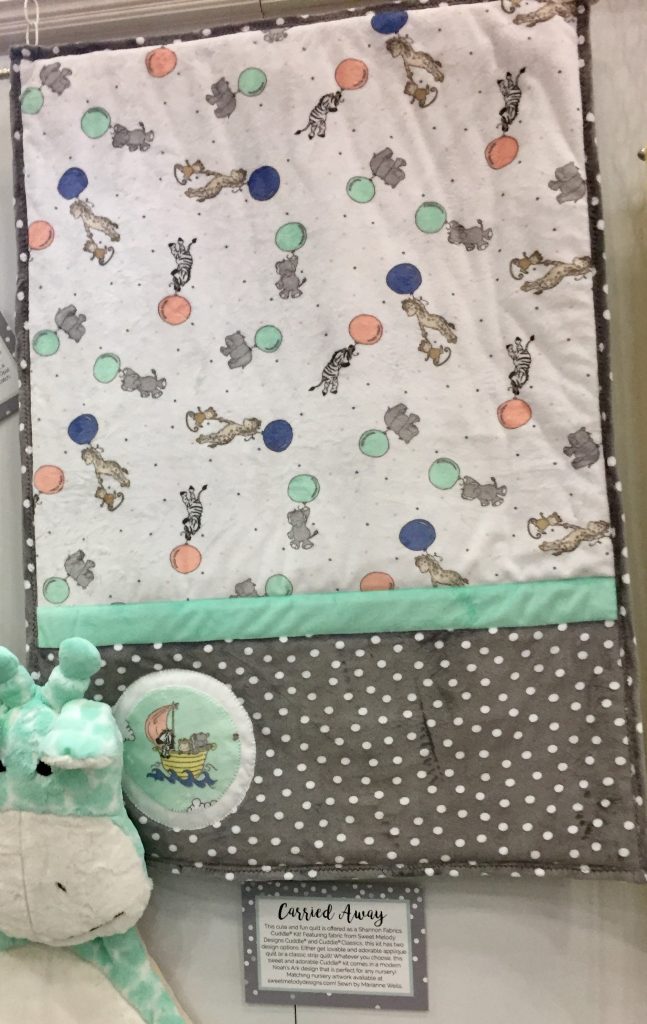 This is the "Small Wonders" Embrace SMD Small Wonders Embrace® Pink made into a sweet baby outfit. Pattern by McCall's 5631.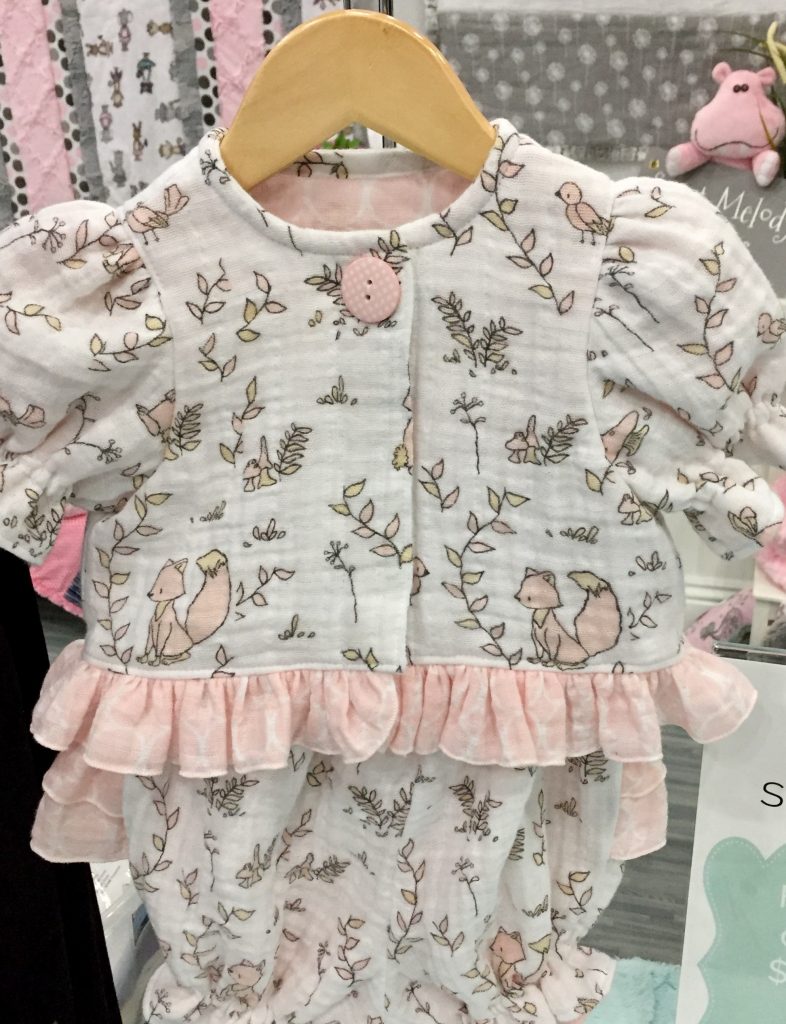 I spent this past summer working on these "Wild & Free" designs, inspired by the nature around me, the summer sun and waves, and the childlike wonder of animals. I hope my new fabrics will bring warmth to your heart and a smile to your face!
Here are a few of my favorites in the Embrace double gauze:
SMD Animal Parade Embrace® Opal
SMD Cotton Tails Embrace® Aruba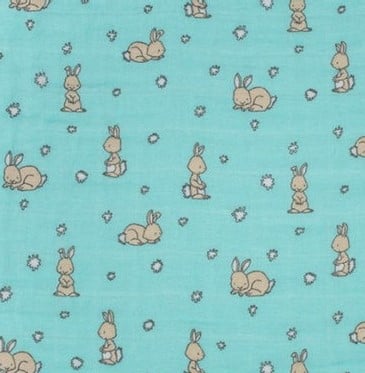 This is one of my favorites in the Cuddle fabric: SMD Two By Two Cuddle® Opal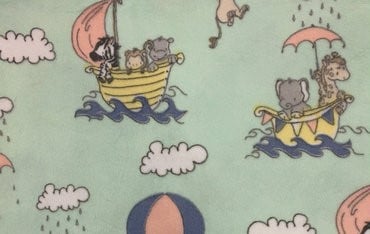 These fabrics will be available in December at fabric shops and quilt shop near you! You can check out the Shannon Fabrics website for available retailers. Once this fabric comes in, I'm hoping to have some fabric items available for you on the Sweet Melody website as well. More swaddle blankets will definitely be coming!
You can see my entire Sweet Melody Designs collection on the Shannon Fabrics site: my first collection "Just Imagine" and now "Wild & Free" too.
You can find Shannon Fabrics at local quilt shops and fabric stores, and online at fabric.com and theminkyboutique.com. You can look for more shops using the Shannon Fabrics Store Locator.
Follow me on Instagram for more updates and snippets of what I'm up to here at Sweet Melody Designs!
Hugs,
Carrie