Who loves Cuddle? We're announcing another Cuddle quilt kit giveaway- and there will be Two Winners! We've partnered with Jenny Doan of Missouri Star Quilt Company and we decided to both give away a Fabulous 5 Cuddle Kit Lovebug. As an Added Bonus, the winners will both win $30.00 in Quilter's Cash eligible for use at Missouri Quilt Co!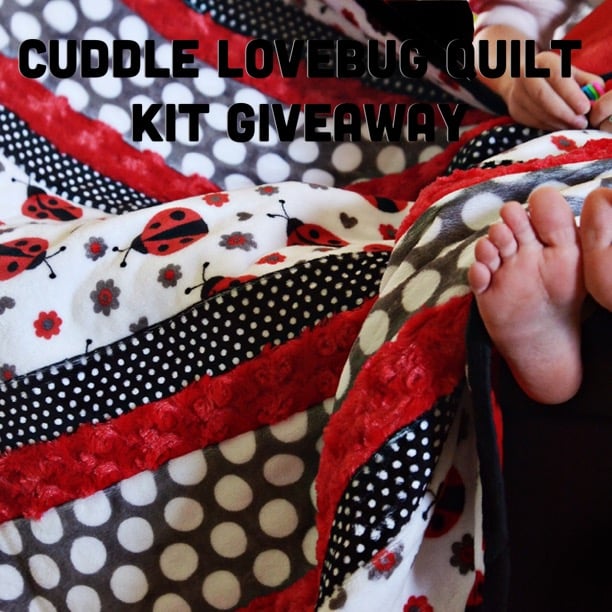 How about those toesies?
This fun and fabulous Cuddle kit features Lady Bug. Colors used are Scarlet, Charcoal, Black, and Snow. Choose from a variety of options using the five 10" strips included in the kit. Binding included. Suggested Backing Fabric is (1 1/2 yards): Scarlet, Charcoal, or Black Cuddle 3, Cuddle Dimple or any of our Embossed Cuddle. The finished quilt measures at about 38" x 58"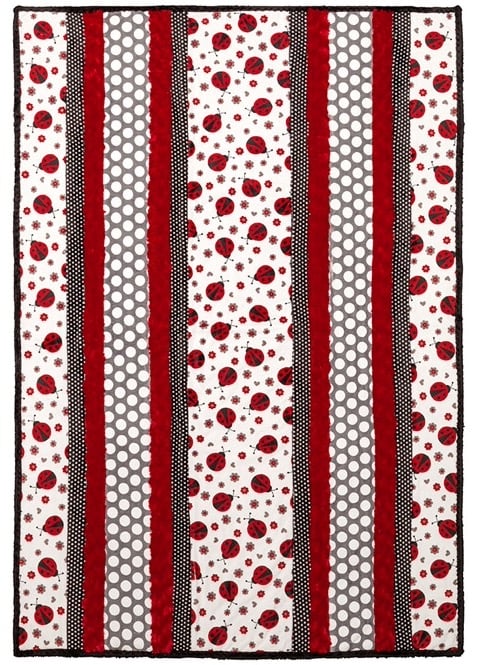 This quilt is easy to make! You will follow the sewing directions in the Sew and Flip method.
And, even better- you can follow along and watch Jenny's tutorial! We know you love Jenny and her videos, so we're sharing Jenny's Cuddle quilt video tutorial. It's all about sewing Cuddle strip quilts and how easy and fun they are! Here is a link to the video: Shannon Cuddle Kit Fab 5 Quilts.
Jenny has also provided a useful Cuddle Tips & Tricks sheet "Tips & Tricks for Cuddle Fabric." Download it here.
To learn more about the Cuddle kits, precuts, patterns and projects available at Missouri Star Quilt Co, click on this link.
And, now for the giveaway! The giveaway starts today and will end one week from today. There will be 2 winners- one from this blog post and one from the post on Missouri Star's blog! We will announce the winners on November 19. The giveaway is open to the contiguous United States only. Enter below:
Comment below for an EXTRA chance to win! Let us know why you want to win this quilt kit. Comment with the hashtag #CuddleLove and you will get a bonus entry in the giveaway!
Hugs with Cuddle,
Ellen
PS You can find Cuddle fabrics at Missouri Star Quilt Co or your local quilt shop or fabric store.
To stay up-to-date on what's happening, Join our mailing list and Subscribe to My Cuddle Corner, our blog. And, follow us on social media! Like us on Facebook, follow us on Pinterest, connect with us on Twitter, YouTube, Google +, Instagram, Flickr, and more…