Our friends at Sew News are sharing a tutorial on their blog for a luxurious Cuddle™ Infinity Scarf. The tutorial shows how to make the scarf in both a long and short version. Here is the elegant long version: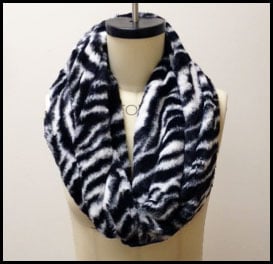 Here is the fun and snuggly short version: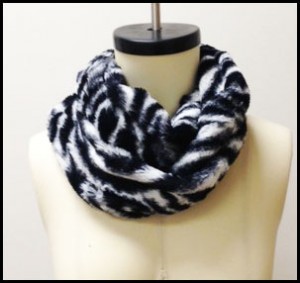 They're also having a giveaway for a Cuddle Scarf kit! Two Lucky winners will each win a Twisty Twirly Soft Cuddle Zebra Cuddle Kit. You can use the fabric in the kit to make the infinity scarf featured in the tutorial. The kit features our scrumptious Soft Cuddle Zebra and contains everything you need to make a scarf, including a free pattern. The quick easy pattern is by MckayManor Musers. Read more about the kit here.
You can make so many beautiful scarves from the kit: long, short, infinity, etc.
Here is the pretty twisty scarf version that is featured in the pattern: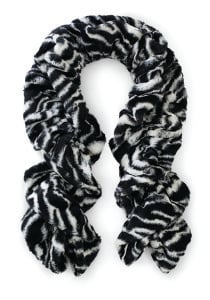 Click here for the easy tutorial and to enter the great Giveaway. Good Luck!
Cuddle Hugs,
Ellen