Hello- My Cuddle Corner readers. I am back with a great spring wardrobe idea for your little girl! I call it the Cuddle™ Bouquet Peasant Dress and Ruffle Pants. Sometimes the weather may not be very warm during early spring but color and comfort can come together for this great outfit.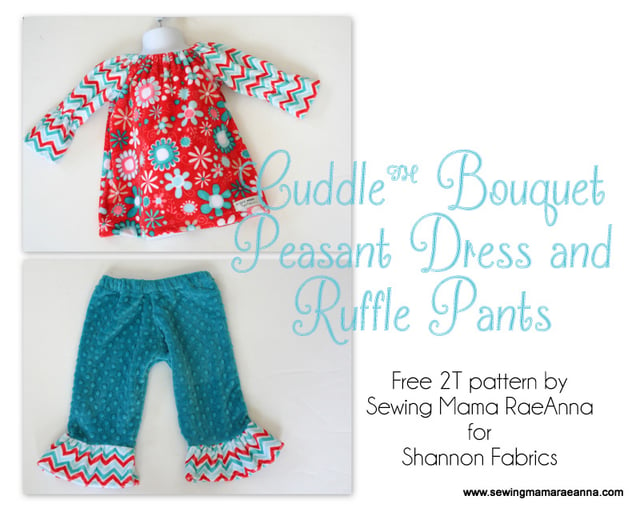 I had so much fun designing this pattern for my daughter and I hope you are able to use it for a special little girl in your life. I am offering it as a FREE Download! Here in the south we love our ruffle pants and peasant style dresses/tops.
DOWNLOAD THE FREE PATTERN HERE
And don't miss out on the giveaway at the bottom of this post!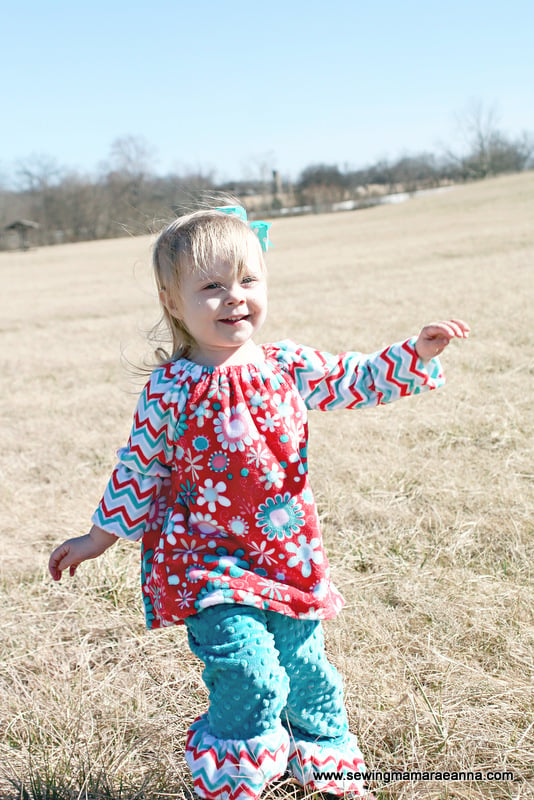 I used Cuddle™ fabrics to create an outfit for my daughter and I'm happy to share the free pattern and tutorial with you.
The fabric you will want is:
Daisy Bouquet Coral from the Nested Owls Cuddle collection by Adornit.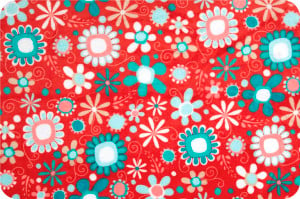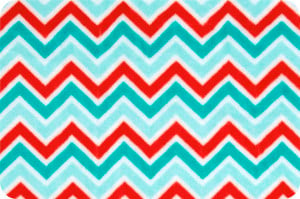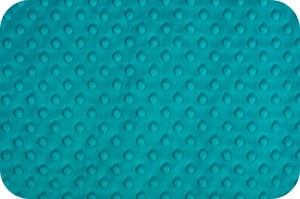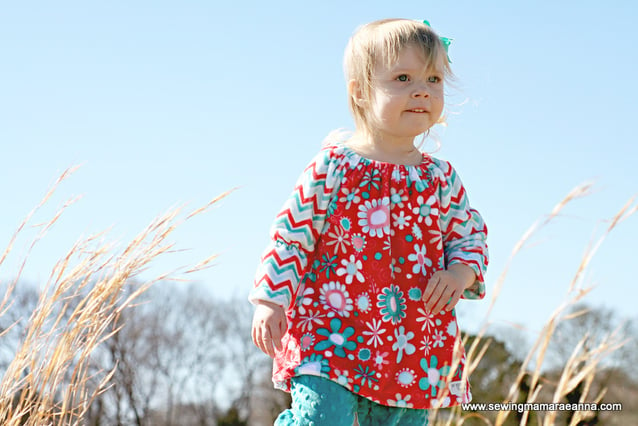 Many Peasant dresses and tops will use shirring for the sleeves but in the tutorial I will show you how to add 1/4" elastic to the sleeve for quick and easy gathering.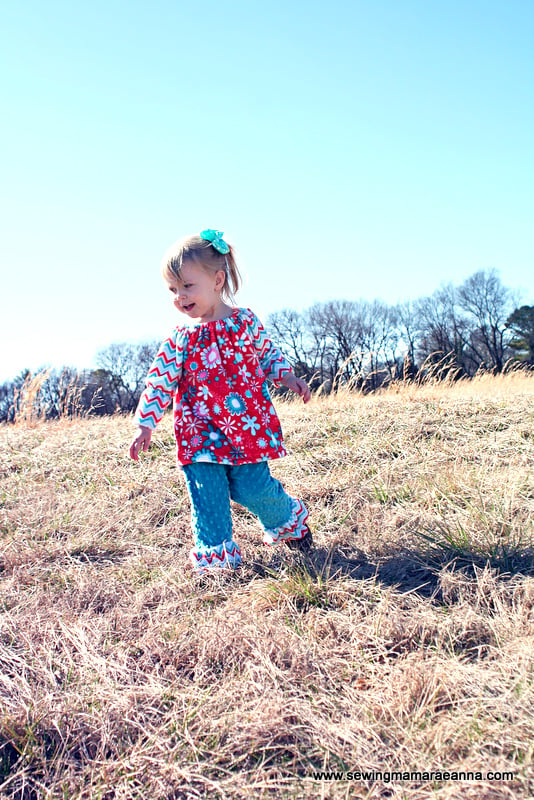 My daughter is complimented everywhere we go when she wears this outfit!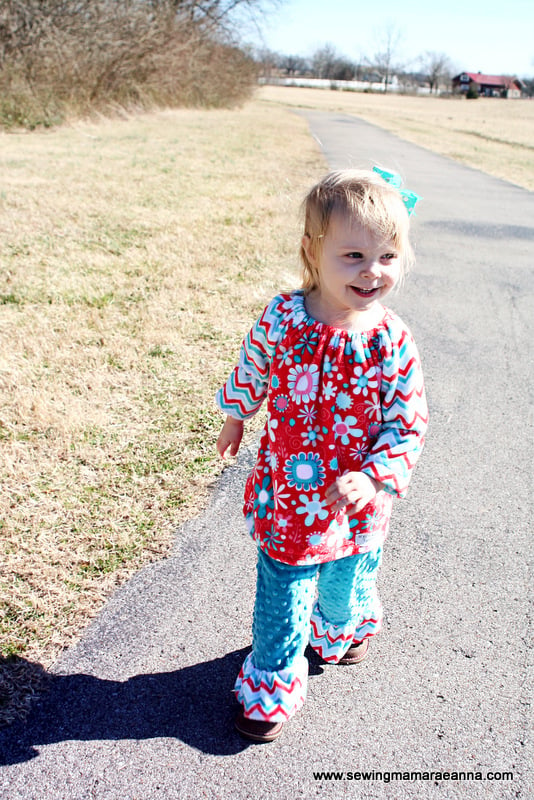 And you can tell she loves to strut her stuff!
We live in Tennessee and there are days that the sunlight is very deceiving! In fact, the day I'm writing this post we had gorgeous blue skies and sunlight but it was only 24° outside!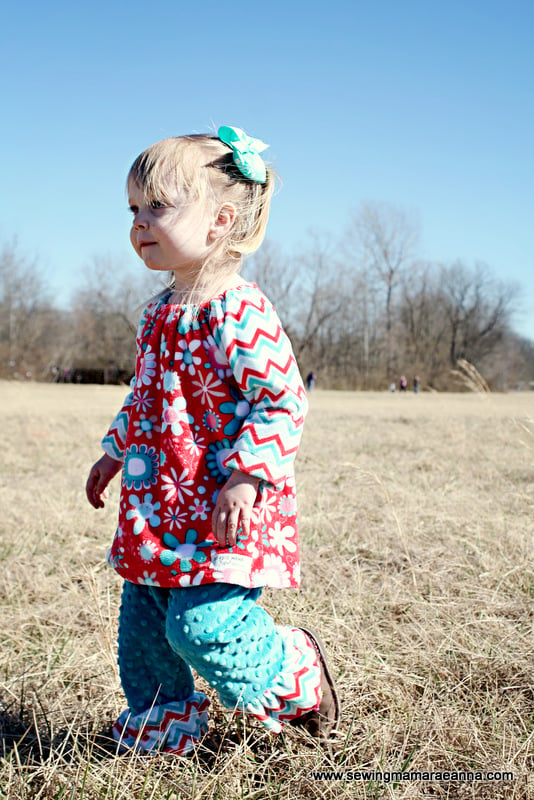 Are you ready for an awesome giveaway? One lucky reader will be sent a Fresh Picked Fabulous 5 Cuddle Kit. The kit features Crazy for Daisies Cuddle by Adornit.