POW! WHAM! SHAZAM! It's new Superhero by Illustration Ink, a Robert Kaufman Cuddle Collection! To celebrate this exciting collection, we're offering a free pattern for a quilt and decorative throw pillow.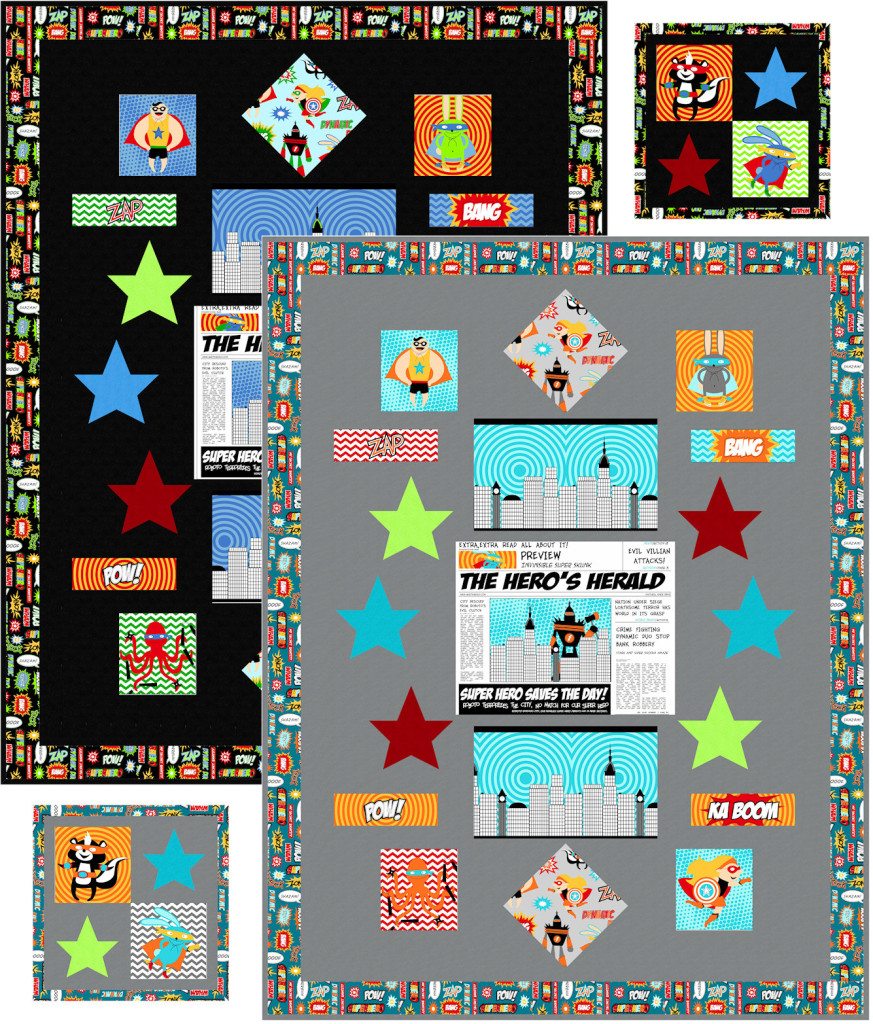 Superhero is available in two colorways: Adventure and Bright; the pattern has instructions for both. So, with a WHAM! BANG! AND SHAZAM! -- Download it here: Daily Press.
To view the entire collection of super fun Superhero, click on this link: Superhero.
Of course, you can use Superhero for many other projects. In fact, we're seeing Superhero themed items all over the place- used in PJs, T-shirts, hoodies, caps, gifts, and more. And, of course, this collection would be great for Halloween costumes too! Stay tuned for more Superhero projects coming up on the blog. Sign up to follow our blog so you won't miss any! Sign up here: Follow Blog By Email.
Who is your favorite Superhero? We'd like to know!
Cuddle Hugs,
Ellen