Hi, I'm Erin. I publish Sewing Patterns for Every Day Dress Up as Tuesday Stitches. I'm an obsessed sewist, tattooed knitter, mad scientist, and cat herder. At Tuesday Stitches, we believe in inclusivity, representation, self-love, and self-empowerment through sewing. I'm excited to have collaborated with Shannon Fabrics to show you how well their beautiful Embrace® Double Gauze works for women's garments.
It's possible that when you think of double gauze you immediately think baby blankets, because it does make a wonderful baby blanket. But double gauze can be so much more. It's a great substrate for adult clothes, especially for summer wear. It's soft and breathable but the double layer makes it opaque, even in the sunshine.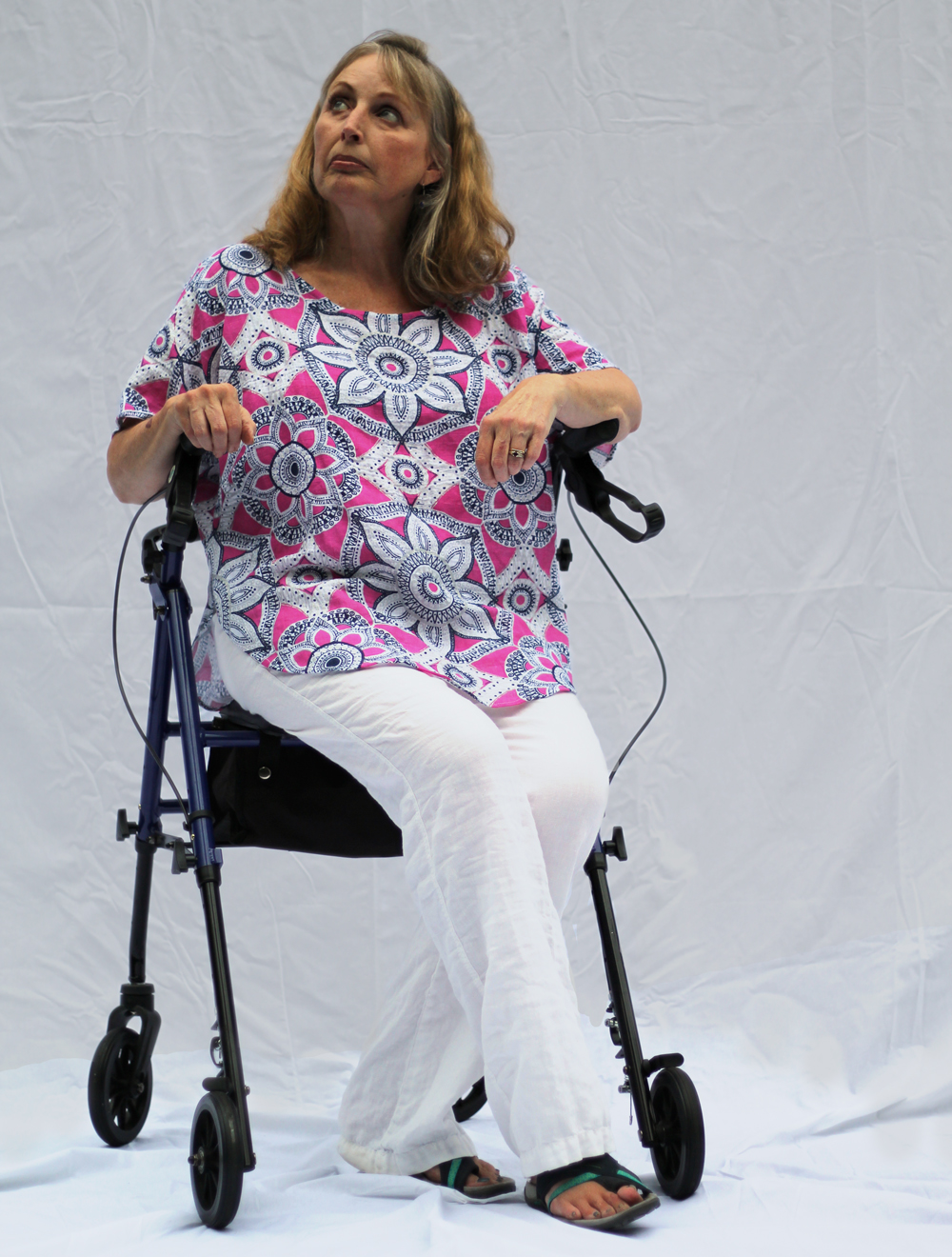 I used Shannon Fabrics Embrace® double gauze to sew an Ultraviolet Tee for my mom as a mother's day present. The Ultraviolet Tee is a loose tee that can be sewn in either knit or woven fabrics. With the simple and oversized shape it makes a great canvas for big bold prints like this gorgeous Mandela Metallic from the Embrace Cotton Metallic Prints collection. I love the subtle silver metallic in the print as well – just a bit of bling catches your eye without being too, well, blingy.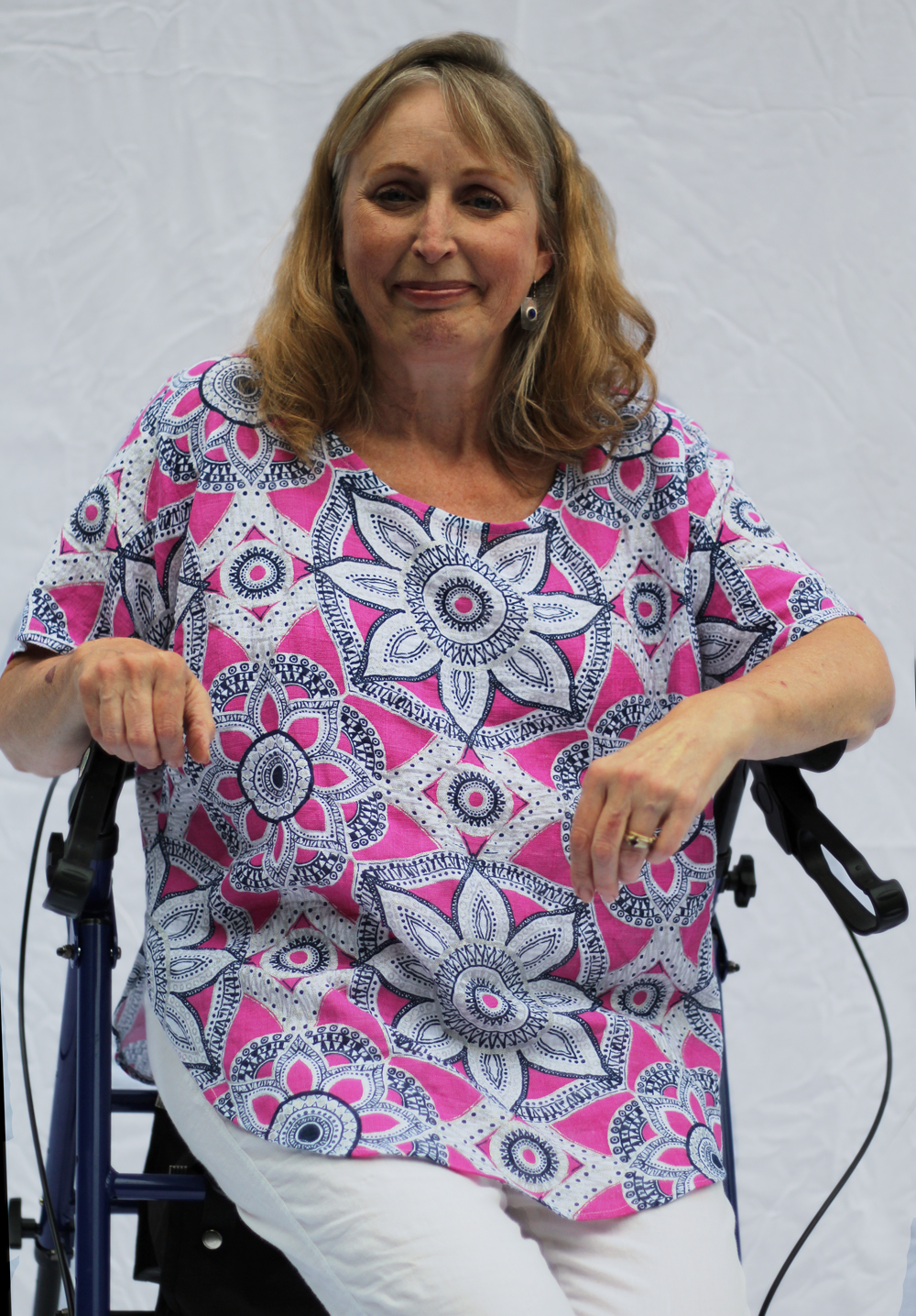 The Ultraviolet Tee comes in sizes 0-24 and with cup sizes A-C or D-F. The D-F cup has a darted front as the pictured blouse. The great thing about such a graphic, bold print is that the dart just disappears into the background. The double gauze also takes a press beautifully because it is 100% cotton so you can easily get a really crisp looking finished product. The neckline is finished with a bias binding made from the double gauze and the hem is a narrow rolled hem and both techniques worked will with this fabric.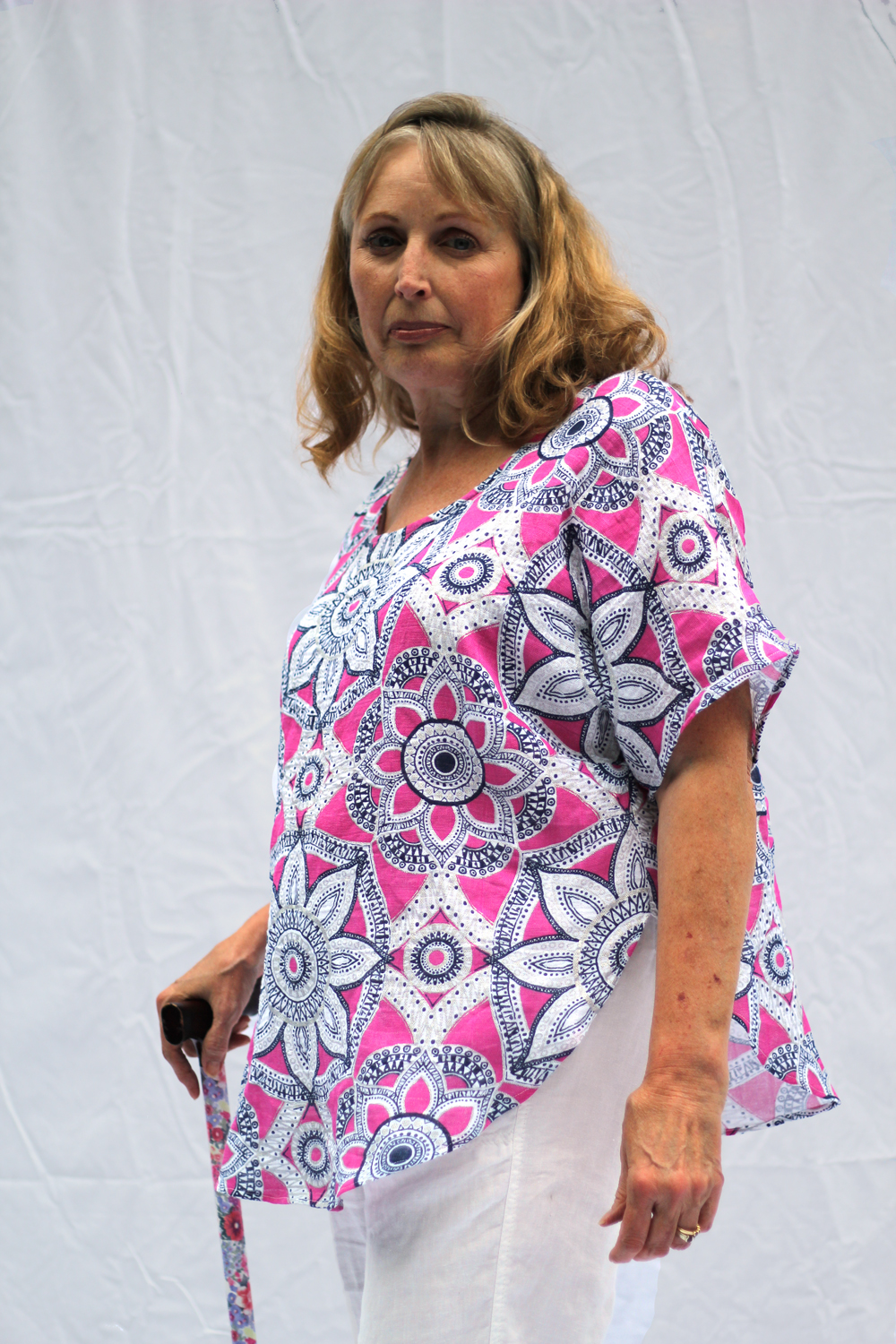 You can see that, with only one wash, the double gauze has a bit of body so the shirt holds a bit of shape. After some wear and some more washing, it will soften even more and drape gently on the body. Gotta love a garment that just gets better with wear!
If you want to make your own, you can find the Ultraviolet Tee pattern on Tuesday Stitches and find Shannon Fabrics at local quilt shops and fabric stores using their store locator.