Hi - I'm Angel from Fleece Fun. I promised I'd be back on Shannon Fabrics My Cuddle Corner to share my tutorial and pattern for .... this "Design a Monster" Softie. These cute monsters are just a few examples of the hundreds of different variations you can make of these adorable little creatures.
Plus I'm sharing my secret to making the "crinkle" parts of the softie - and you're not going to believe how easy it is, and odds are you have some of this material already in your house!
Designing the monster is simple just select a body, the eyes, the horns, the mouth and teeth. Mix and match to get different variations!
I used Cuddle Cakes Very Vibrant Dimple for the body and eyes. I also used some scrap white and black fleece to add a little contrast.
Aren't they yummy? To quote Where the Wild Things Are: "We'll eat you up, we love you so!"
Here's the video to walk you through it step by step:
I know there are several little ones that would love to get one of these as a gift for the holidays. When it comes to handmade gifts it's never to early to start!
We'd love to know which monster you like best! Please comment below and let us know! :)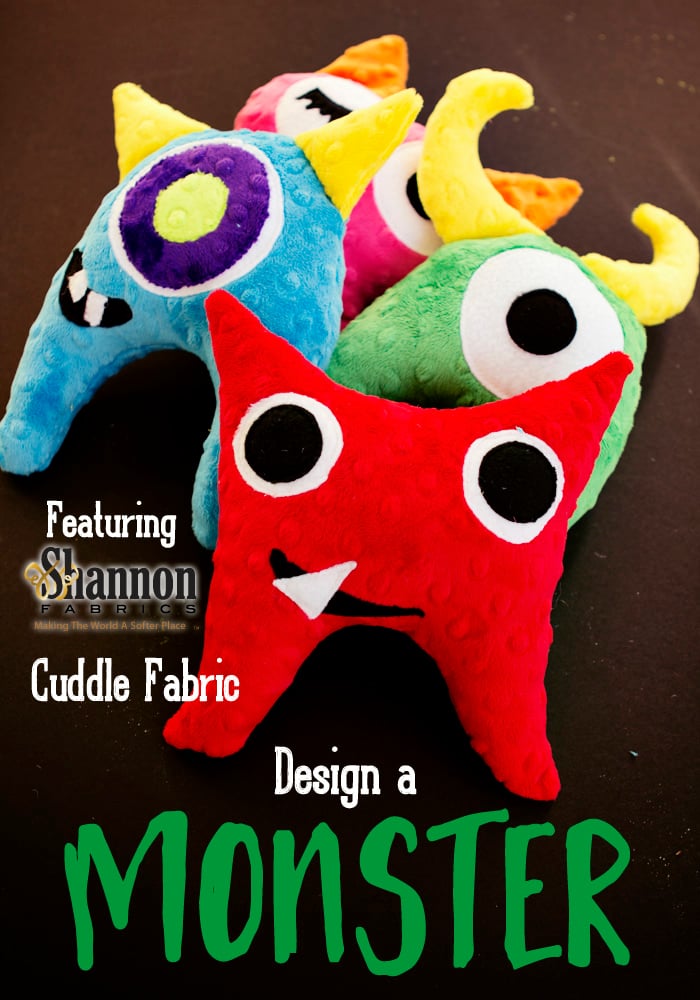 To get the pattern just visit Fleece Fun here.
For more tips on sewing with Cuddle, click here.
Subscribe to Shannon Fabrics YouTube Channel so you don't miss more of my tutorials and videos.
You can find all of the fabrics needed to make this at my shop, online at Fleece Fun Fabric Shop! Or find Shannon Fabrics at many local quilt shops and fabric stores.
Happy Sewing!
Angel
Want to see more of my tutorials and tips? Connect with Shannon Fabrics. Join their mailing list. Subscribe to their blog. Follow them on social media: Facebook, Pinterest, Twitter, YouTube, Google +, Instagram, Flickr, and more...