We can't seem to get enough of self-binding baby blanket tutorials! What a great technique- self-binding is not only an adorable look, but saves time too.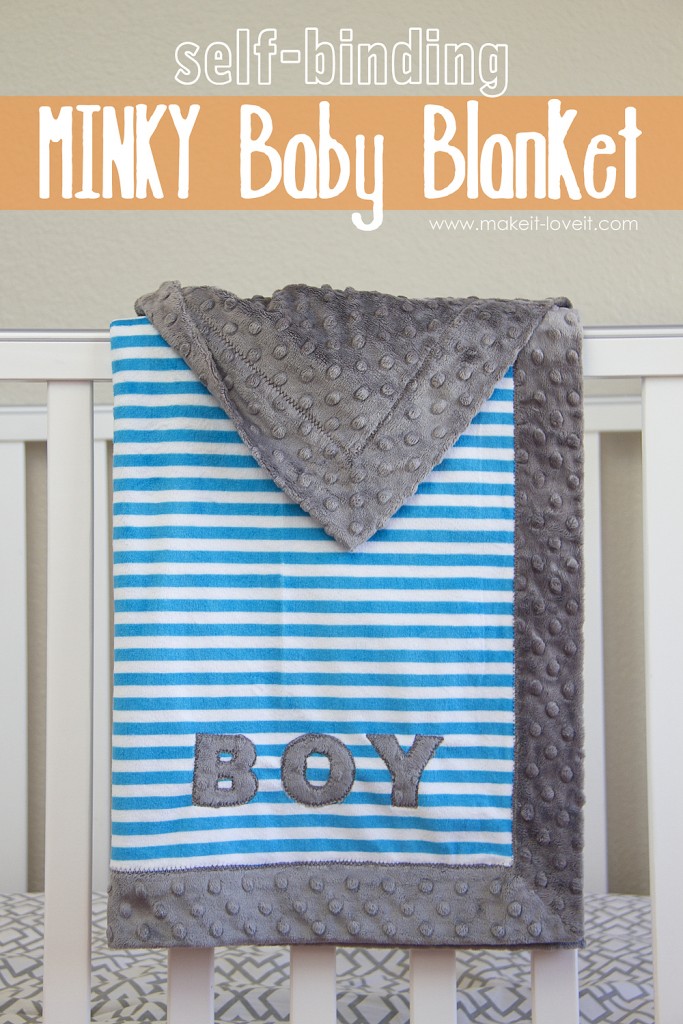 There are no extra pieces or steps for binding. Here's a great Cuddle self-binding baby blanket tutorial we're sharing from Ashley of the Make It & Love it blog. It even has an adorable applique made with Cuddle Dimple!
Ashley designed this darling blanket with two different Cuddle fabrics, one yard of each. The finished baby blanket is about 30 inches x 40 inches.
She added a custom applique for extra fun and personalization. For tips on how to applique with Cuddle, visit the Tips & Tricks page on the Shannon Fabrics website. You can reference and download these tip sheets for applique: Applique the Cuddle Way and How to Applique with Cuddle.
Ashley chose the following Cuddle Fabrics:
Mini Stripe Cuddle Turquoise/Snow from the Cuddle Classics Collection - for the front of the blanket
Cuddle Dimple® Silver from the Kozy Cuddle Collection - for the backing/ self-binding and the applique
Mini Stripe Cuddle Turquoise/Snow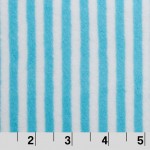 Didn't it turn out cute?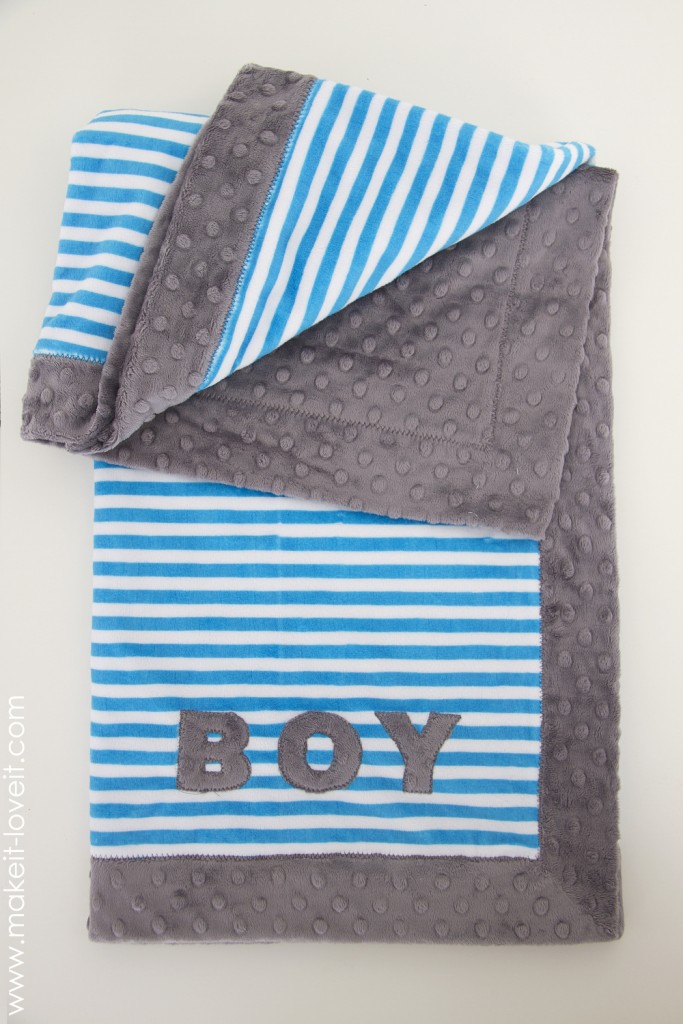 You can download the tutorial here: Self-Binding Minky Baby Blanket…(with applique). Comment below if you like self-binding baby blankets too!
Hugs with Cuddle,
Ellen
You can find Shannon Fabrics at many local quilt shops and fabric stores, and online at fabric.com, theminkyboutique.com, and fabricdepot.com.
And now, you can also use our NEW Store Locator to find shops near you! To use it, click here: Store Locator.
To stay up-to-date on what is happening, Join our mailing list and Subscribe to our blog, My Cuddle Corner. In addition, follow us on social media! Like us on Facebook, follow us on Pinterest, connect with us on Twitter, YouTube, Google +, Instagram, Flickr, and more…