Hello, hello, fellow Cuddle enthusiasts! This is Sarah from Bombshell Bling. My mother-in-law once said to me that no child's life was complete until they had a minky pillow. I must say, I agree, which is why I decided to make my son a minky body pillow pillowcase using the best brand of minky around: Shannon Fabrics Cuddle Fabric! I seriously love this brand. They are one of my favorite companies to work with, which is why they made my list of Favorite Things of 2013. So so soft, and it washes SO well. This texture junkie is completely obsessed.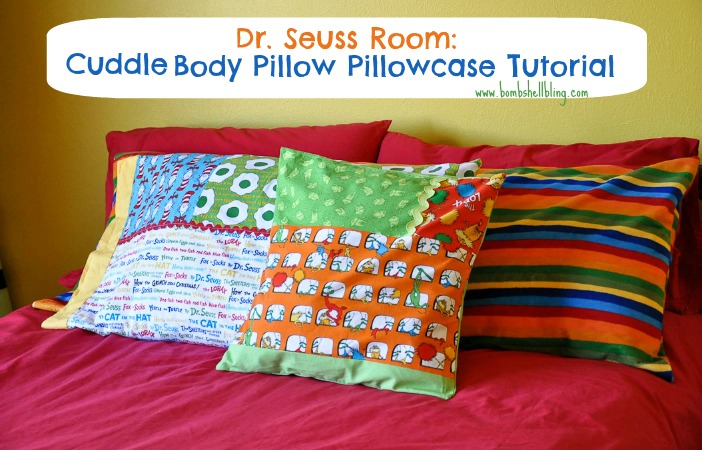 I made this pillowcase as part of my son's Dr. Seuss Bedroom, so I chose to use the Squiggle Celebration from Celebrate Seuss!, but the beauty of this tutorial is that it can be done with any Cuddle Fabric that you choose! Let me walk through how I made this for you. It is one of the simplest things I have ever sewn.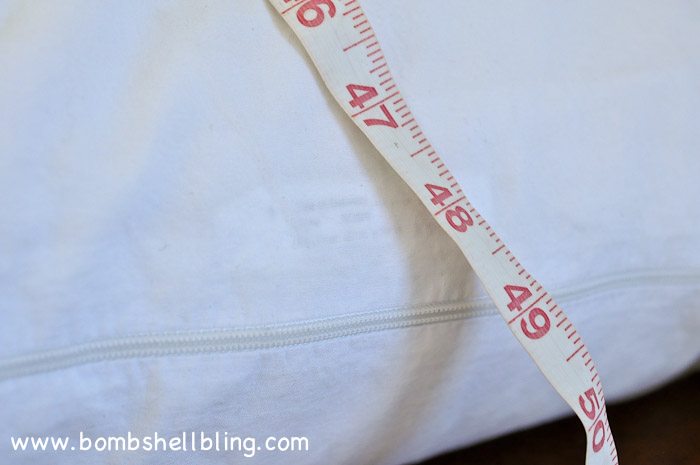 Start by measuring your pillow. My body pillow (and I believe the standard size of body pillow) was 48" long x 19" wide. I wanted to do a minimal amount of cutting and sewing, so I cut the fabric wide enough to wrap over the pillow so that there was only one side seam. I also allowed extra length so that I could fold the fabric under like a true pillowcase. In short, I cut one large piece of Cuddle that measured 53" x 30".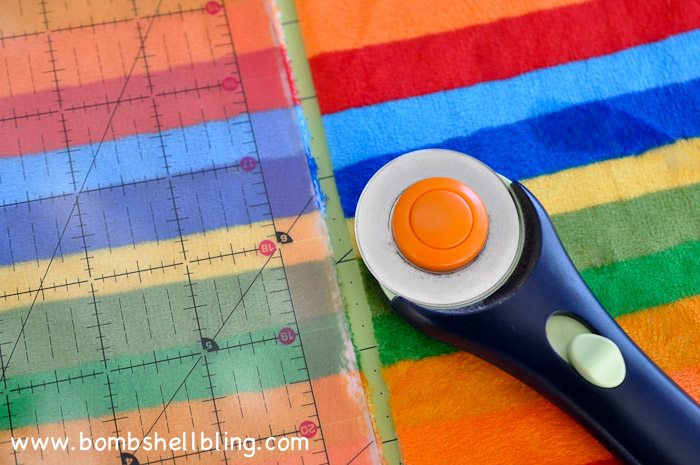 Next you will fold one end over about three inches, creating the open end of the pillow case. I pinned it down and sewed two straight lines to tightly secure the edge, as shown below.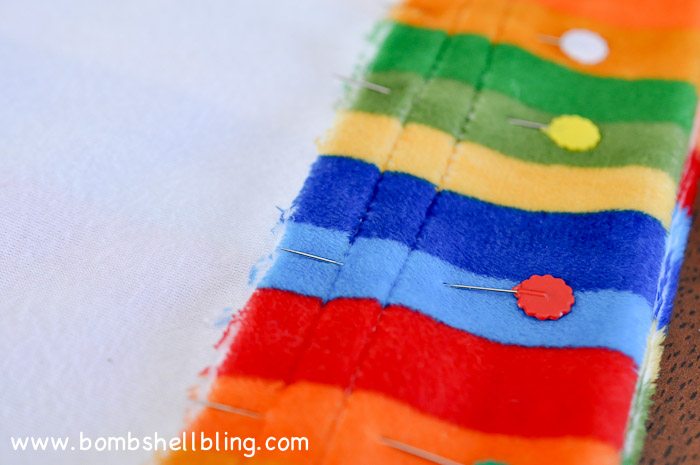 Now fold the fabric so that the right sides are together and sew around the two closed sides, the bottom of the pillowcase and up the side of the pillowcase.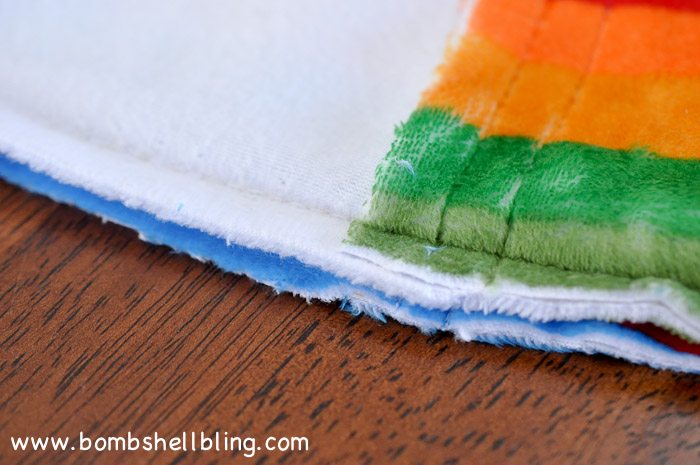 Turn the pillowcase right side out and you are finished! You will want to sleep on it forever. Trust me.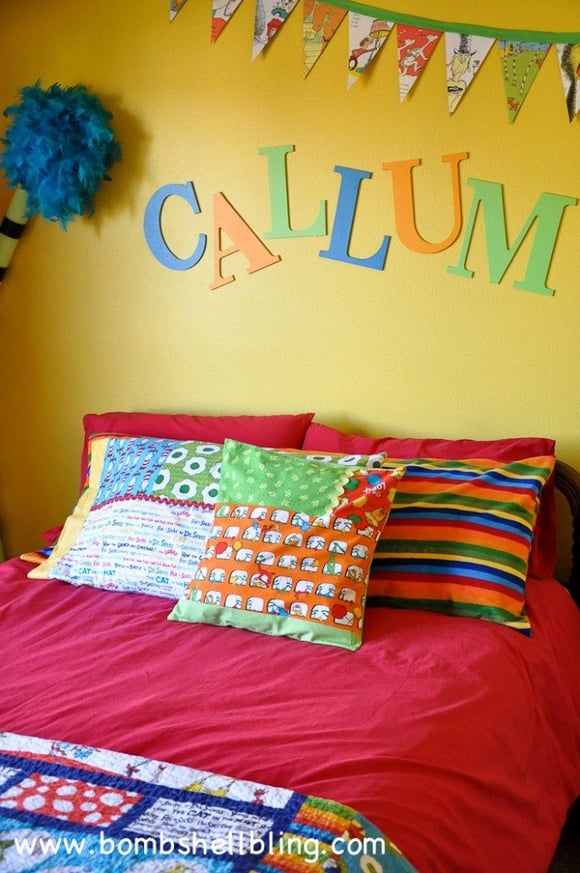 I would love for you to pop over to Bombshell Bling to check out my other sewing tutorials and the rest of the tutorial series that accompanies my son's Dr. Seuss bedroom.
* I received this fabric free of charge from Shannon Fabrics. All opinions and designs are 100% my own.
Have a lovely day!