Do you like easy projects? Seriously, this is the easiest Cuddle® blanket that you can make for yourself or as a gift!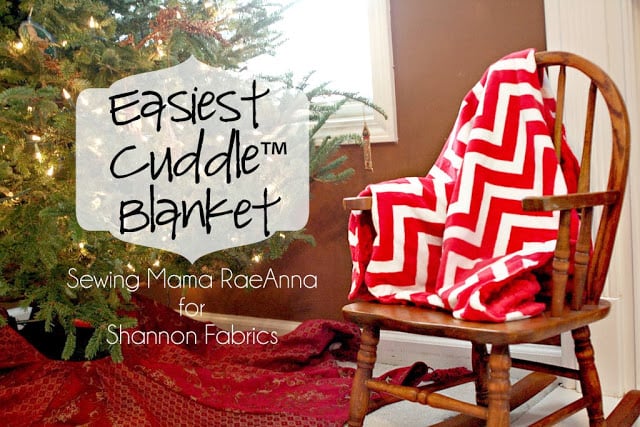 When I was brand new to sewing, a friend of mine was having a baby. I wanted to make her a blanket but all the tutorials I found at that time had bindings, bias tape, etc. and scared the heck out of me! I finally just tried my hand at some basic sewing techniques and her blanket turned out great! I even made a fast printout if you are new to sewing and want to start with this simple project. Click here to download the PDF!
A yard of Shannon Studio Cuddle® fabric is 60 inches wide so when you order 1 yard it makes the perfect size for a baby blanket! I made this blanket by taking a yard of the
Cuddle Dimple® in Red
and a yard of the Red/Snow Chevron (this has since been discontinued but you can use another fabric of your choice)- cutting them each in half so I had 30"x36" for my blanket!
To find a shop that carries Shannon Fabrics, click on their Store Locator
30"x36" fabric of Cuddle Dimple® in Red
30"x36" fabric of Red/Snow Chevron
Scissors
Matching Thread
Pins
Pin your fabric with right sides together.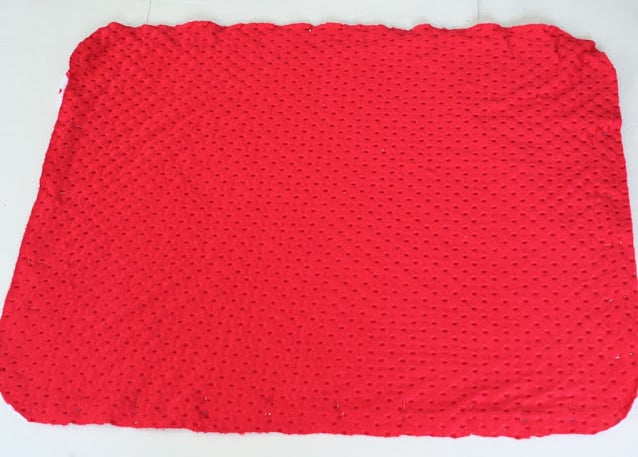 Round the corners of the fabric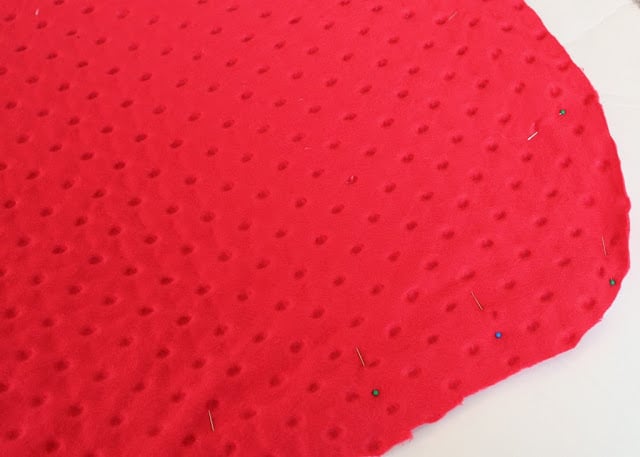 Sew along the edge of the fabric and notch the corner edges with your scissors. (Make sure you keep a 4" opening on one side for turning the fabric right side out.)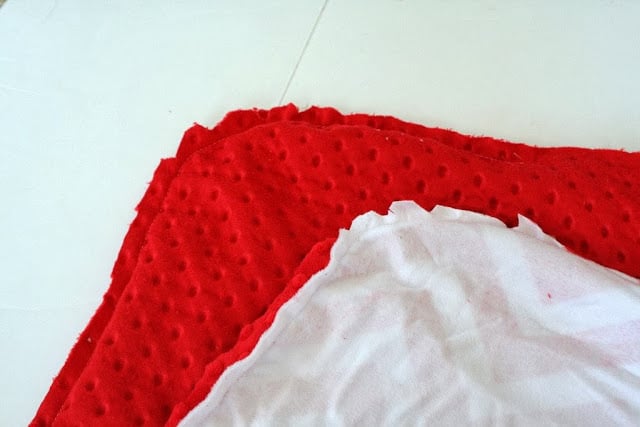 Turn right sides out and topstitch along the edge to finish and close the 4" opening.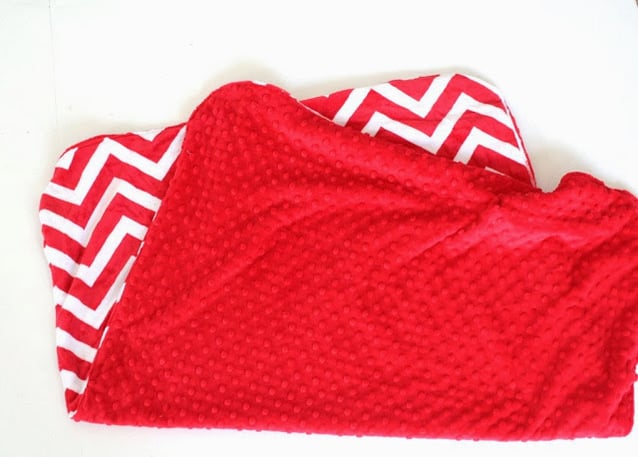 You're done!
Now, attempt to get a picture with your daughter in her matching dress!!!(She's wearing Ann Kelle's line for Robert Kaufman -
see the post here
)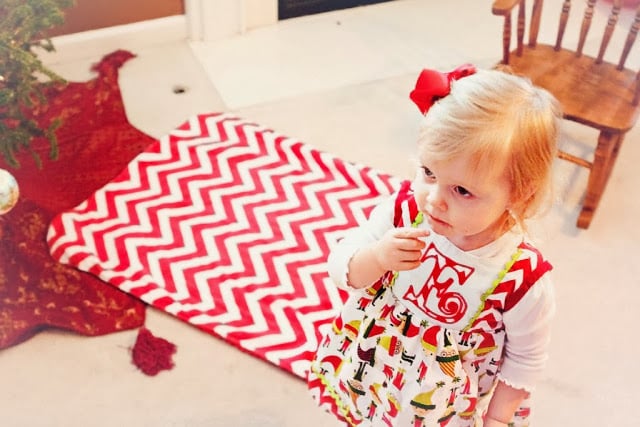 I hope you have a very Merry Christmas and Happy New year!!!
-RaeAnna