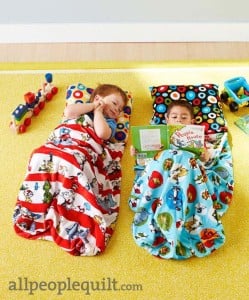 Make a Cuddle™ Nap Sack! This all-in-one sleeping bag and pillow is great for napping or just snuggling up. This fun project was designed by Pat Wodskow of CuddleSoftKits. It features Celebrate Seuss! By Dr. Seuss Enterprises.
The Nap Sack project is featured in Quilts and More Winter 2013.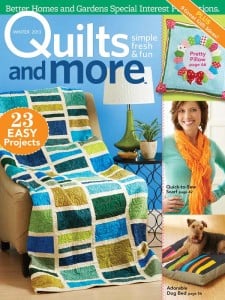 Kits are available from Cuddle Soft Kits at cuddlesoftkits.com or call 208-351-7720.
To stay up to date on all of our new projects, Like us on Facebook. And, make sure to Subscribe to our newsletter.