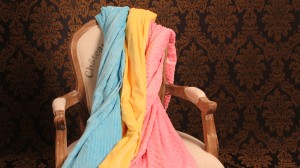 Hi! I'm Angel with Fleece Fun and I am excited to be writing a guest post on My Cuddle Corner, the new blog from Shannon Fabrics. I love Shannon Fabric's fresh take on fabric design and selection. Their modern prints (like chevron!) make projects beautiful and fashionable. This blog is a great place to learn about projects you can make with Shannon Fabrics…and more.
I have been working with Cuddle fabric for many years and love it. It is easy to work with, as long as you use the right tools and follow some tips. You can get my top 7 tips for working with Cuddle - Click here.
But for this post, I wanted to share my top 3 tips for Cuddle Fabric:
1. Pin it…..a lot! For success with Cuddle fabric pins are absolutely necessary.
2. Take it slow. There's no medal for finishing your project quickly! Take your time when sewing with this fabric and you'll get pleasing results.
3. Invest in a lint roller. A lint roller will keep "Cuddle dust" under control in your sewing space.
I've also produced a video series for Shannon on working with Cuddle, "Nesting the Nursery," written especially for the beginner. You can find this series on Shannon's YouTube channel. To view these videos, click here. You can find out more about me at www.fleecefun.com.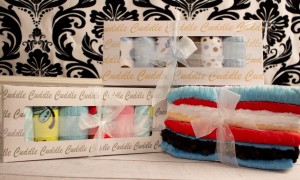 Because we appreciate our Shannon Fabrics friends, we are having a great giveaway! You can enter to win a Cuddle Quarter Quilt Kit of your choice. We will have 3 random winners! Comment below and also subscribe to our YouTube channel and you will be entered to win.
-Angel and Shannon Fabrics