We are so excited to partner with Martha Pullen Company again this year for their live- and in-person sewing events and retreats. To share our excitement, we're starting the New Year with another giveaway together! And, even better, we think it's a great Valentine's Day gift to you.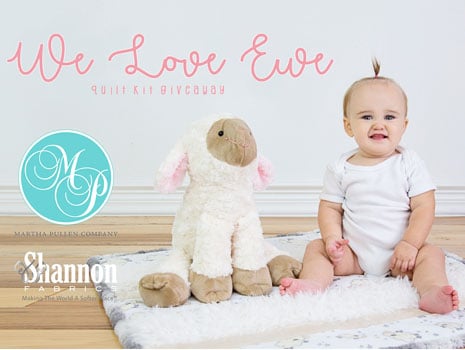 Martha Pullen Company teaches classes with Cuddle® at many of their events. They have the School of Art Fashion Boutique, Martha Pullen Teacher Licensing retreats and classes at the Original Sewing & Quilting EXPO, too.
Martha Pullen instructor Connie Palmer even teaches a special Cuddle® Blanket Workshop at the Original Sewing & Quilt EXPO. This year, Connie is again teaching the Wee One Cuddle® Quilt Kit. Connie has made many projects using Cuddle® and she's collected some great tips and tricks to share during this class.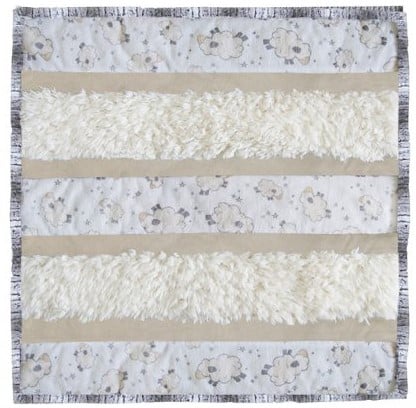 We also have lots of tips and tricks for working with Cuddle® fabric on our website here.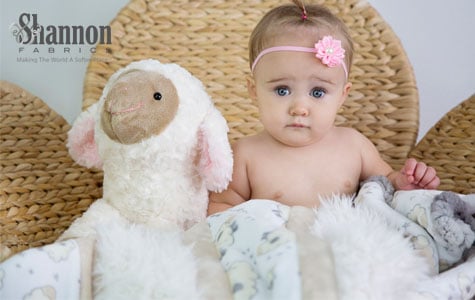 The class will next be taught at the Original Sewing & Quilt EXPO in March in Atlanta. It will also be held at the shows for the remainder of the year; sometimes two different sessions are even being offered at the same EXPO. You can sign up for the class at the Lakeland, FL show in March and Cleveland show in April. Stay tuned for details on future shows… class registration will open approximately 10 weeks prior to each Expo.
In addition, there will be vendors at many of the EXPOs selling Cuddle® kits in their booths. Be sure to check with the show to find out more!
Click here to see the full schedule of upcoming Martha Pullen Company and EXPO events.
NOW FOR THE GIVEAWAY!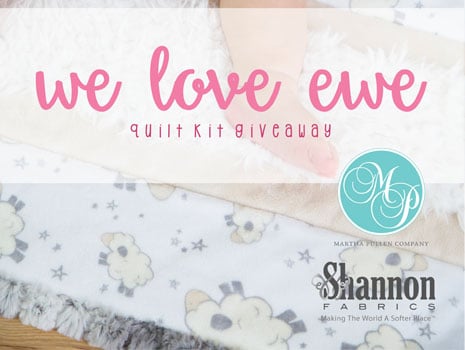 For this giveaway, you can enter to win a FREE Wee One Cuddle® Kit Love Ewe. This charming complete Cuddle® kit includes 7 pre-cut 5" strips, pattern, backing and binding. Backing fabric is Ivory Baaa Cuddle®. The approximate finished size is 27" x 27".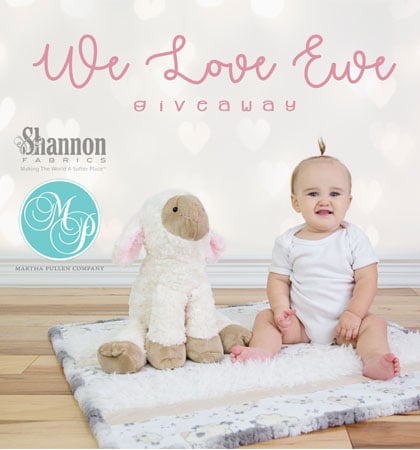 It gets even better! There will be TWO LUCKY WINNERS!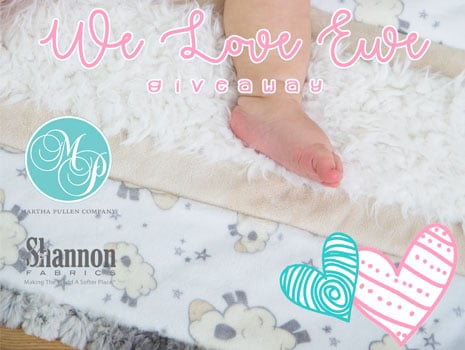 The giveaway runs February 14 – 19, 2018. To enter for a chance to win a kit, please leave a comment below with the hashtag #ILoveEwe and tell us why you want to win the kit. Then, head over to the Martha Pullen Company blog and comment there for a second chance to win. Be sure to comment by midnight EST on Monday, February 19 for your chance to win. TWO winners will be chosen randomly and announced here. Please note: This giveaway is open to the contiguous U.S. only.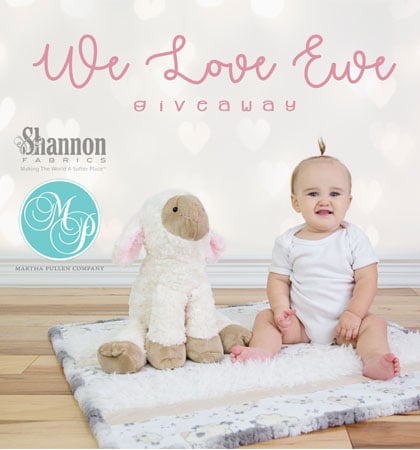 Join us in Making The World A Softer Place™
Ellen
Find Shannon Fabrics at local quilt shops and fabric stores. A few online shops with a large selection of our fabrics include: fabric.com, fabricdepot.com, as well as fatquartershop.com, missouristarquiltco.com and theminkyboutique.com. You can also view our Store Locator to find more online shops and shops near you.
To stay up-to-date on what's happening, Join our mailing list and Subscribe to our blog, Sewciety. Connect with us on social media: Facebook, Instagram, and Pinterest.