A go-to classic, these luxurious terry cloth shower wraps, made with our luscious cotton terry, add a touch of elegance to the bath. Sew4Home created this step-by-step DIY terry cloth shower wrap sewing tutorial and pattern. There's a women's and a men's version — make one or both!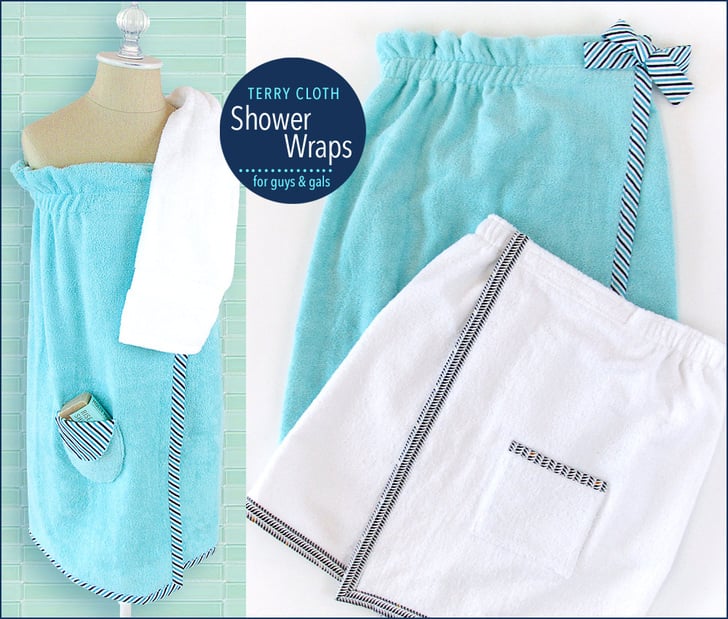 These good-looking wraps feature our 16 Ounce Terry Cloth 100% cotton – so plush and absorbent. Sew4Home chose the colors Aruba and Snow White.
READ MORE: What is Terry Cloth? (Materials, Colors & Projects)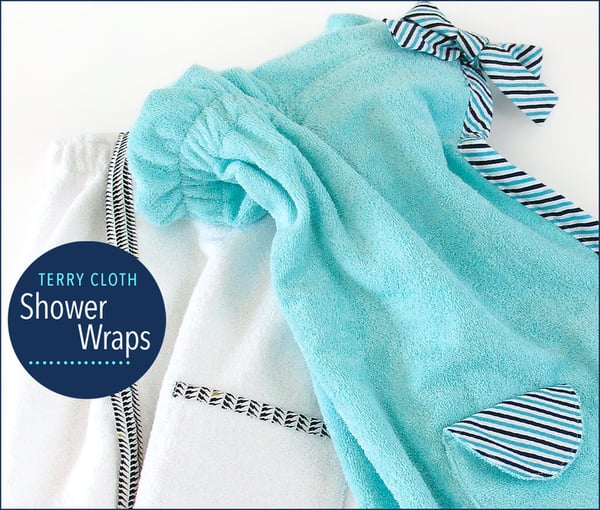 The women's wrap includes a sweet bow (removable for easy laundering) and pretty oval pocket (pattern included from Sew4Home).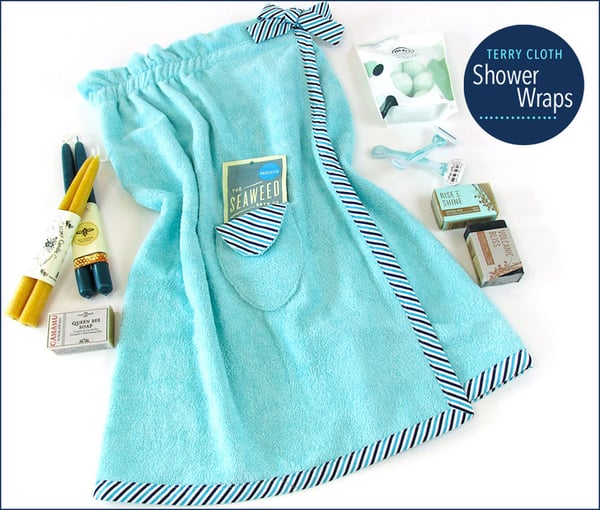 It's full length, finishing at approximately 40" wide x 30" high, with a lovely ruffled top and attractive trim.
READ MORE: 7 Must-Try Terry Cloth Sewing Tips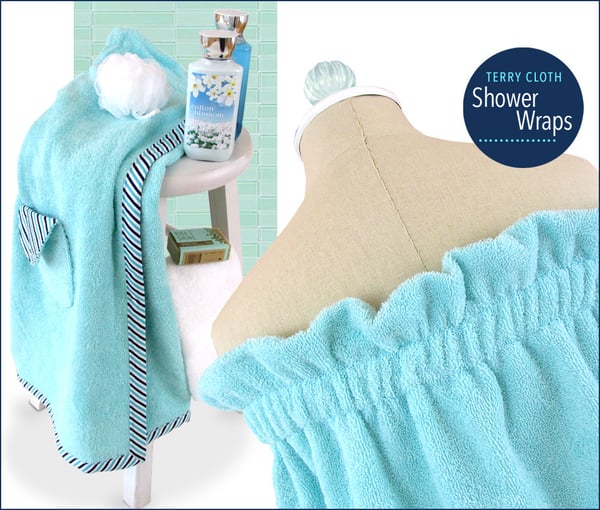 The men's wrap features a larger square pocket with a handsome bound top edge.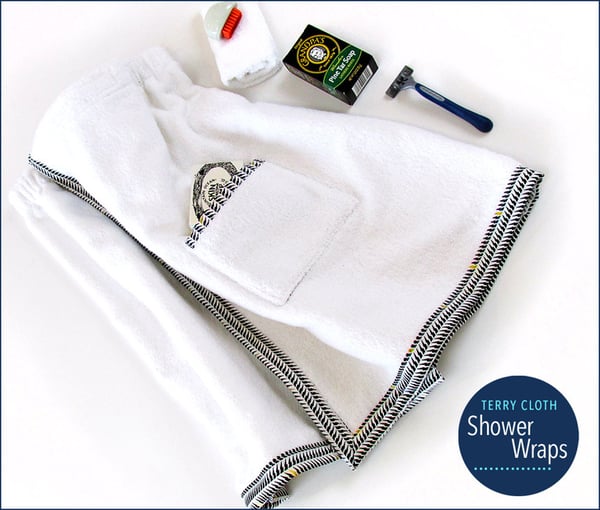 The men's version is shorter, fits around the waist, with the trim along the edge and bottom and pocket.
READ MORE: The 5 Best Terry Cloth Wholesalers (Reviews/Ratings)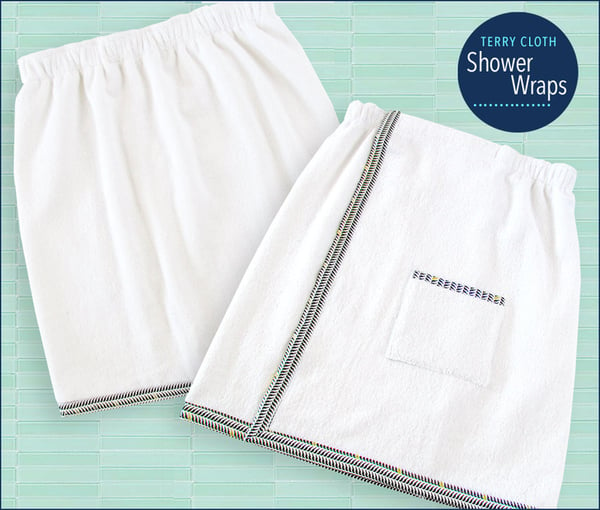 This is the terry cloth Aruba: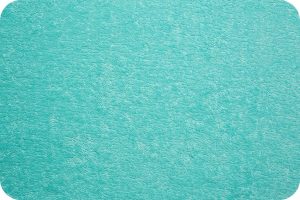 This is the Snow White: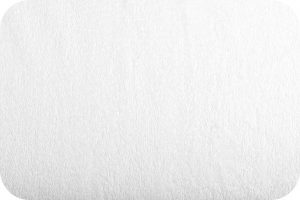 We have a nice variety of terry cloth colors in the 16 oz. weight so you can choose your favorite color.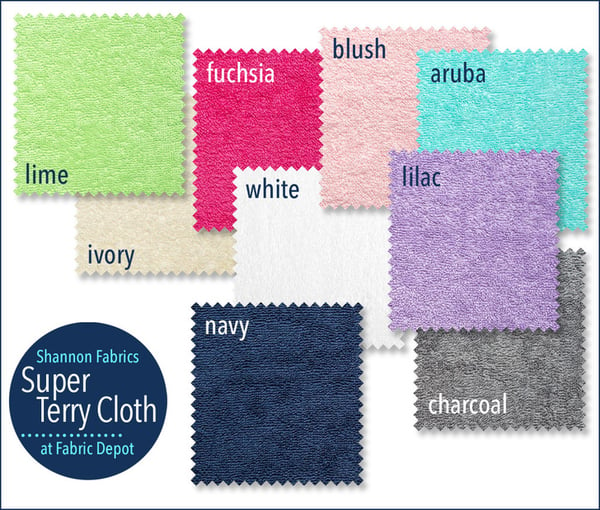 We also have terry in additional weights and textures too- such as 21 oz. Terry Velour or 19 oz. Terry Waffle. To view all our terry cloth, click here.
READ MORE: Terry Cloth vs. Microfiber Fabric: A Side-By-Side Comparison
Terry cloth has a few unique qualities so Sew4Home has provided some helpful tips and tricks on sewing with it.
Loving the luxury?
Wouldn't these be attractive displayed in the bath?
And, what a great idea for a housewarming or wedding gift!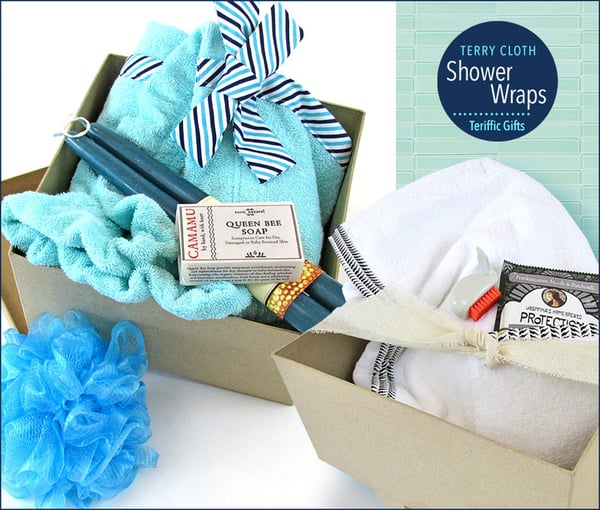 Download the full tutorial here: Terry Cloth Shower Wraps for Men & Women: Fabric Depot & Shannon Fabrics
You can find Shannon Fabrics at many local quilt shops and fabric stores, and online too. You can also use our Store Locator to find shops near you! Click here: Store Locator.
To stay up-to-date on what is happening, Join our mailing list and Subscribe to our blog, Sewciety. Connect with us on social media: Facebook, Pinterest, Twitter, YouTube and Instagram.