Lindsay from Lindsay Sews is a Cuddle™ enthusiast and pet lover. She also has two cats, Murph and Chloe, so we thought she'd be a great person to design a Cuddle pet bed.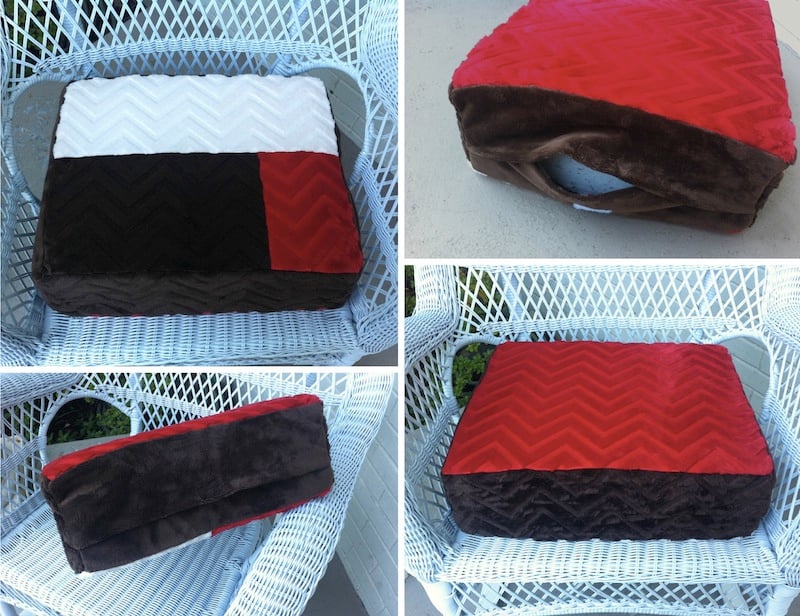 Lindsay loves modern fabrics including chevrons, so she chose our Cuddle Embossed Chevrons and created a pet bed with a color block design for Generation Q.
Download the pattern Pet Bed by Lindsay Conner from the Web Extras page of the Generation Q November/December 2013 issue. (The adorable pooch shown in the web photos is Penny. She's a sweet senior dog and lives with Joan, Generation Q's Creative Director.)
We look forward to more projects with Lindsay and with Generation Q. If you want to know more about Lindsay, she is an editor, writer and crafter based in Nashville, TN. She blogs at Lindsay Sews and Craft Buds, and is a contributor to Craft Foxes and Craftsy. She also recently wrote her own book, Modern Bee.
Are you going to make your pet a Cuddle bed?
Cuddle Hugs,
Ellen