Shannon Fabrics is heading to Houston Quilt Market soon and we hope to see you there! We'll be in Booth #1400.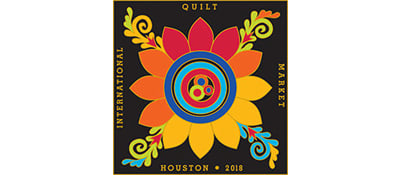 For those who don't know, International Quilt Market is the only wholesale trade show for the worldwide quilting, textile, and soft crafts industry. It features more than 1,000 vendor booths in fall and 700 in spring offering quilting supplies, fabrics, crafts, books, patterns, tools, sewing machines, and more. Market features an education program with Business Seminars, Take & Teach classes, lectures, a Schoolhouse Series and Demo Alley. This fall, Market is held November 3-5, 2018 at the George R. Brown Convention Center, Houston, TX. Classes and events begin November 1.
If you're going to the show, be sure to visit the Shannon Fabrics Booth #1400. You can also attend our Schoolhouse sessions and Take & Teach classes and watch our demos at Demo Alley. See what's new in fabrics and kits and find out about our Show Specials.

Here's a bit more about the show and where you can find us.
SCHOOLHOUSE
Make sure to stop by our Schoolhouse sessions, held throughout the day on Friday Nov. 2 in Room #372D! See the full schedule below:
3:10-3:40 Cuddle Up with Funky Friends Factory
Join Aussie pattern designer Pauline McArthur as she shares a veritable zoo of stuffed animals with loads of information on fabric choices, notions to stock, class ideas, and sewing techniques. Attendees get a free pattern and a chance to win a finished sample sewn in Cuddle®!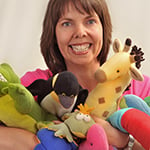 3:45-4:14 Quick & Easy Cuddle® Applique with Alex Anderson
Join Alex Anderson to learn about all the right notions to use with Cuddle® fabrics—stabilizers, fusible web, thread—when doing applique projects. Tons of samples to be inspired by and a checklist of notions and tools your customers will love. Attendees have a chance to win a finished sample prize package!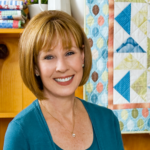 4:20-4:50 The Finishing Touch! with Teresa Coates of Shannon Fabrics
Learn how your customers can add a little pizzazz to their Cuddle® projects with embroidery, ruffles, bindings, and applique! We'll share our favorite patterns and notions, along with insider tips on the easiest way to the finest finish. Win a sampling of finished projects, patterns and notions.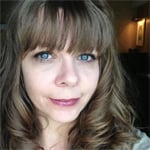 4:55-5:25 Apparel Sewing with Embrace® Double Gauze
Boost sales of Embrace® double gauze, as well as patterns, tools and notions. Deceptively easy to sew, double gauze is making a comeback in the apparel market and you're poised to benefit! Don't miss your chance to win finished samples and patterns.
5:30-6:00 Live the Luxe Life
Learn how your customers can use Luxe Cuddle® for outerwear, home décor, pet furnishings, blankets and so much more. We'll give you inside tips on working with and selling this deliciously soft fabric. Free patterns for all attendees; chance to win a Luxe Cuddle® throw!
TAKE AND TEACH

Take and Teach is held in the morning before Quilt Market. We are teaching three sessions.
Nov. 3, 8-9:30 am. BERNINA classroom, Room #361E "The Easiest & Softest Self-Binding Lovey You'll Ever Make" Class Description: Just four small seams and some topstitching make a quick display sample for your shop. Uses Embrace double gauze and Cuddle®!
Nov. 4, 8-9:30 am. BERNINA classroom Room #361E. "1-2-3 Steps to a Cuddle Quilt" Class Description: Learn the Stitch & Flip method for making easy strip quilts with Cuddle fabric. Make a display sample customers will love!
Nov. 5, 8-9:30 am. Pfaff classroom Room #351E. "Double Gauze Scarf- Your new Favorite Accessory" Class Description: Learn how easy it is to work with Embrace double gauze! Whip up a versatile infinity scarf that your customers will want to make, too.
DEMO ALLEY
Demo Alley is relatively new at Market and a great way to catch a quick demo or two or ask questions. It's held in Aisle 1600 near the Hall B entrance
November 3rd 11am-12pm. Table 4. Adding That Extra Touch: Applique, Embroidery, and Quilting with Cuddle by Teresa Coates
November 3rd 1pm-2pm. Table 1. Adding That Extra Touch: Applique, Embroidery, and Quilting with Cuddle by Teresa Coates
November 4th 11am-12pm. Table 3. Adding That Extra Touch: Applique, Embroidery, and Quilting with Cuddle by Teresa Coates
Hope to see you at Market!
Shannon Fabrics is carried at local quilt shops and fabric stores. We also have a convenient Store Locator on our website.
Stay up-to-date on what's happening! Join our mailing list. Subscribe to our blog, Sewciety. Connect with us on social media: Facebook, Instagram, Pinterest