Hi, everyone! I'm Veronica, and I'm guest posting from my blog, sewVery, where I share pattern reviews, all the outfits I make my four-year-old daughter as well as purses and other sewing and crafty projects that I put together. I rediscovered sewing just two years ago, and since then, I can't go a day without thinking of my next project!
When a dear friend asked me to make a few baby items for her to give as gifts, I jumped at the chance to make something with the Terry Cloth and Cuddle Chevrons & ZigZags from Shannon Fabrics. I used Terry Cloth in Snow White and Chevron in Red/ Snow. Both are so soft and were a dream to sew!
Today, I'm sharing my tutorial on how to make your own terry and Cuddle burp cloth with an embroidered monogram or decorative design. Let's get started!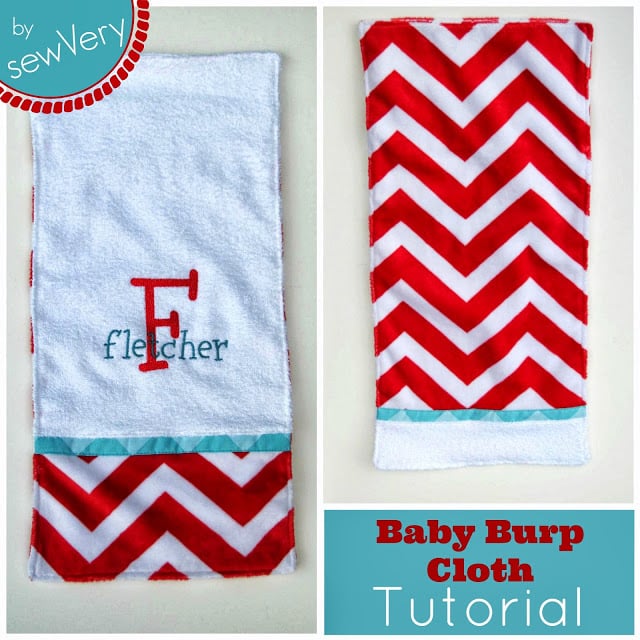 First, cut out your fabrics. Here's what you need...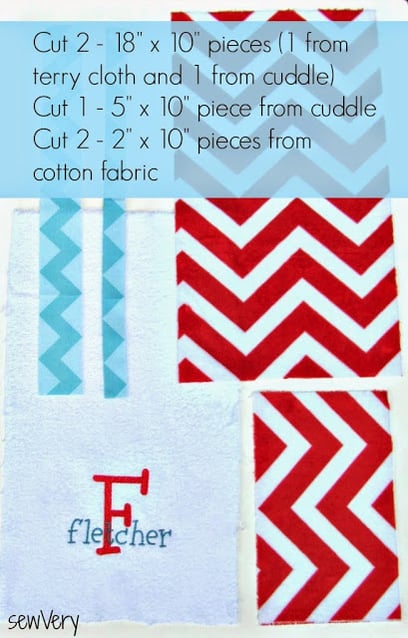 After you cut out your terry cloth, embroider your favorite design or monogram onto the terry cloth. I used tear away stabilizer on the back and a piece of solvy on the front when I stitched my design.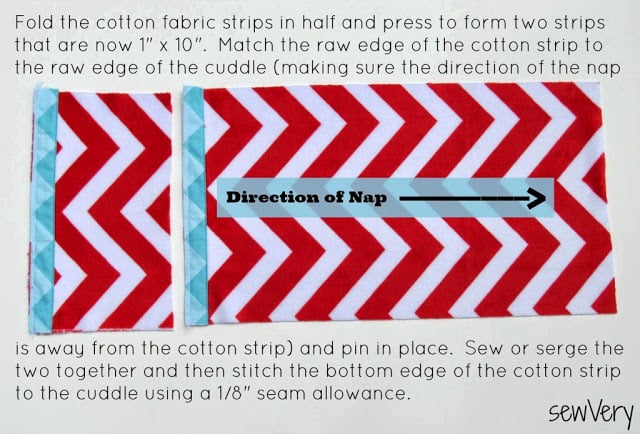 Here's a close up for reference. I find that serging raw edges of the Cuddle not only makes for a neater finished edge, but the fabric is less likely to creep than when you use a regular sewing machine foot. For the straight stitches, I used my regular sewing machine with my walking foot attached and a stitch length of 3 - 3.5. I also used a stretch needle.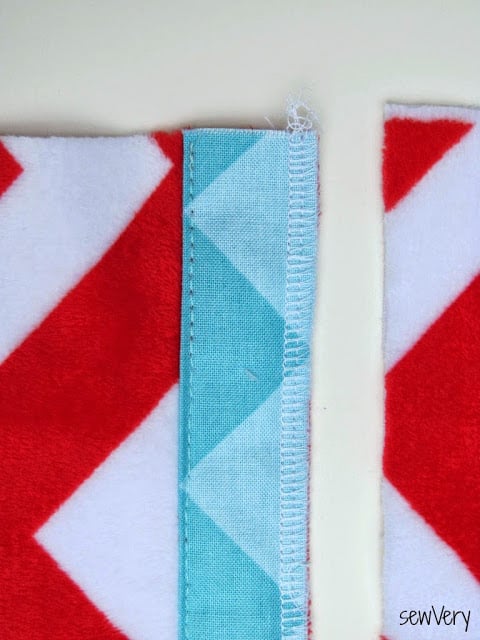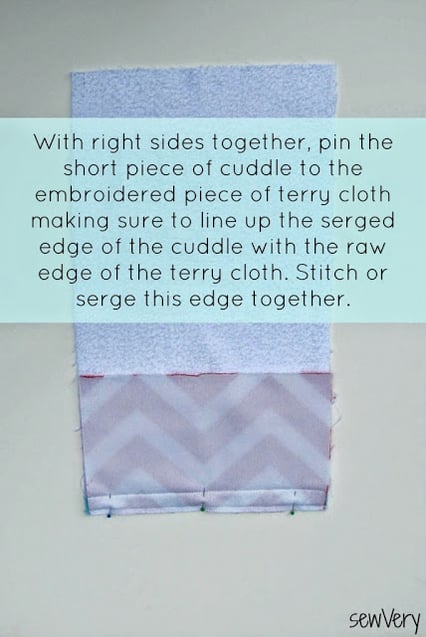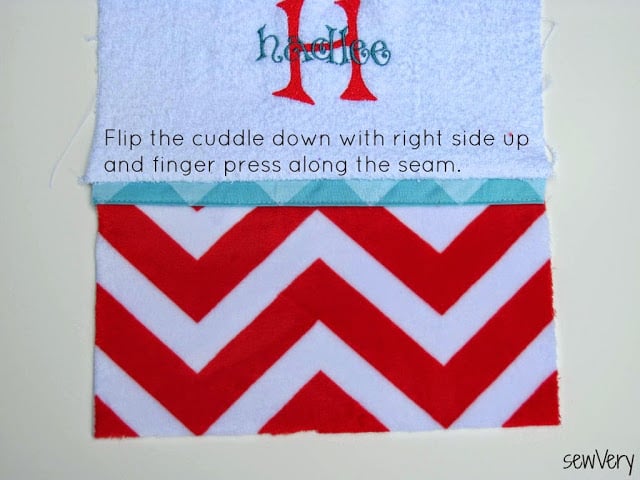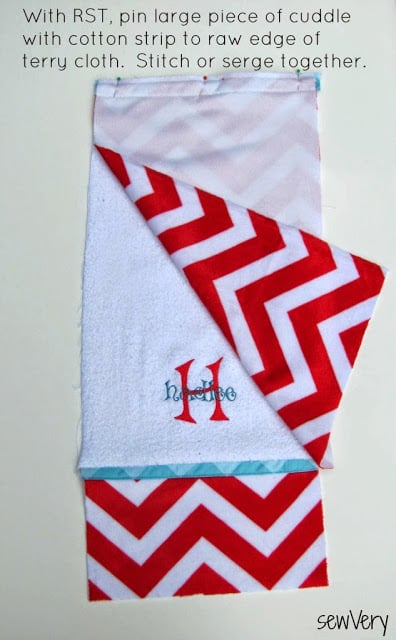 Fold back the seam you just sewed and finger press. Your pieces should now look something like this when laid out right side up.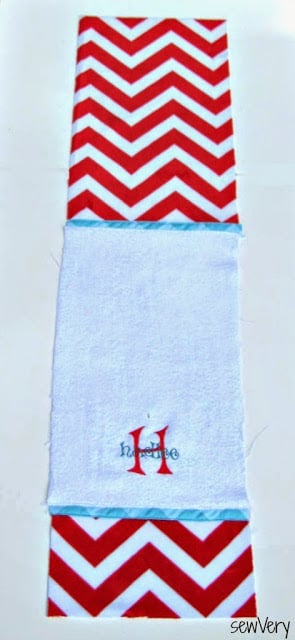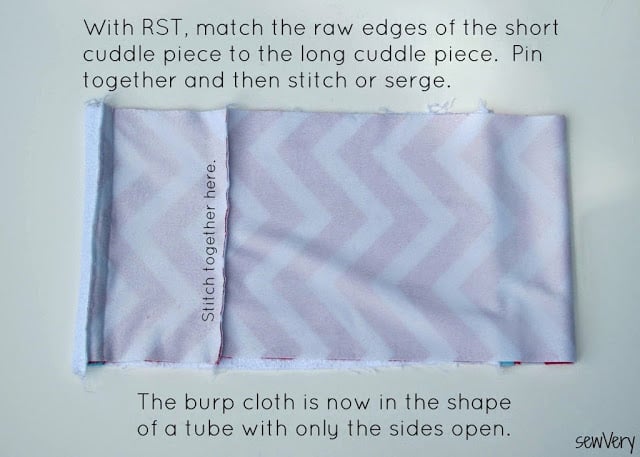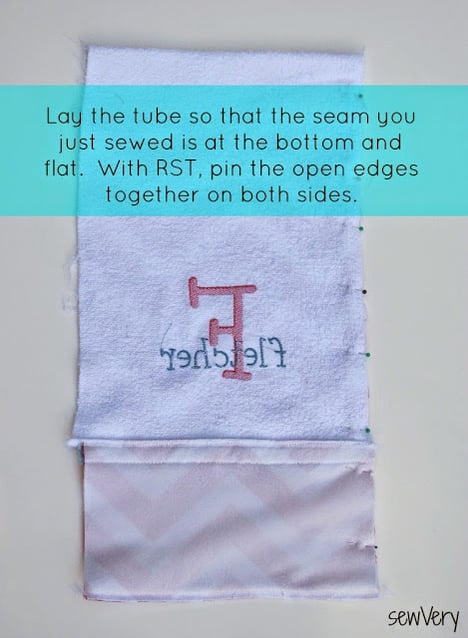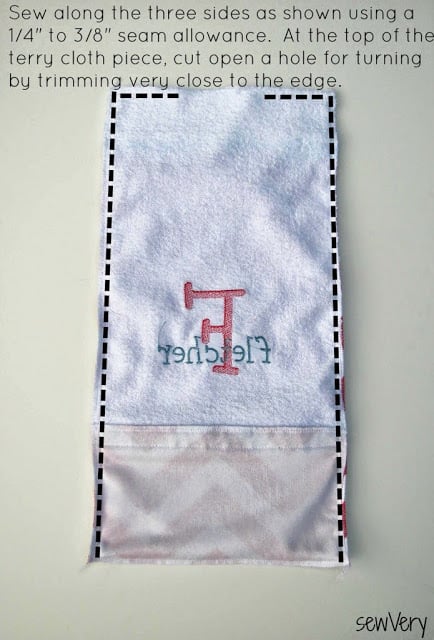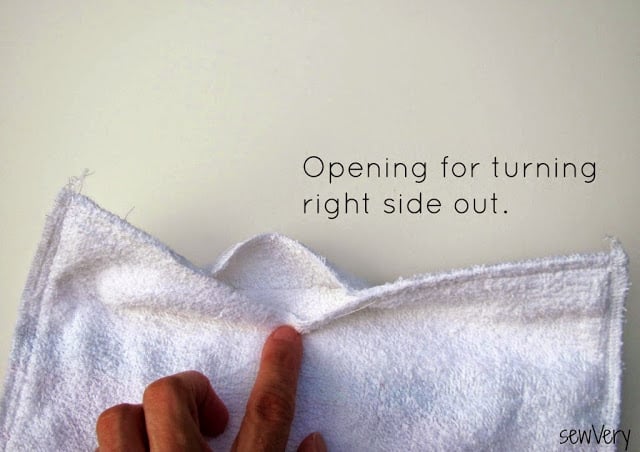 * Note: It might be helpful to pin the edges before topstitching all the way around.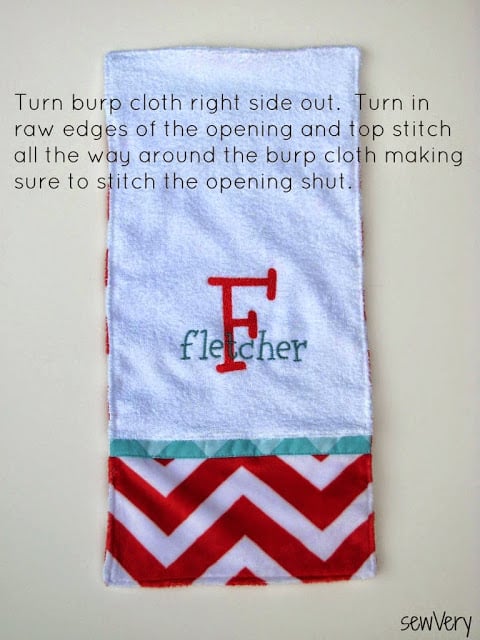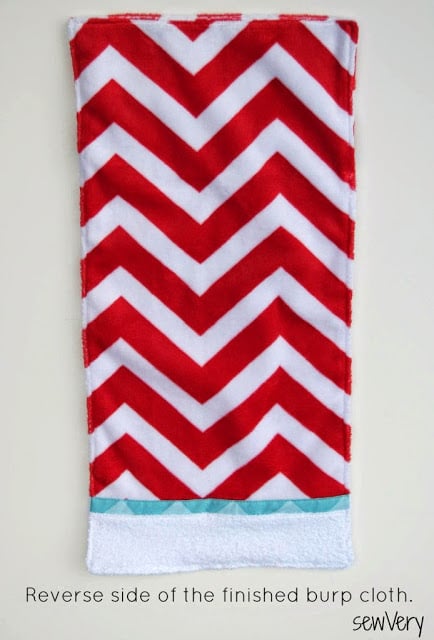 That's all there is to it! Pretty easy, right? And I sewed together a matching bib and baby wash cloth to go with the gift set for my friend.
You can make some matching baby wash cloths, too! I just happened to have a tutorial for that project over on my blog, sewVery! Click HERE to see it.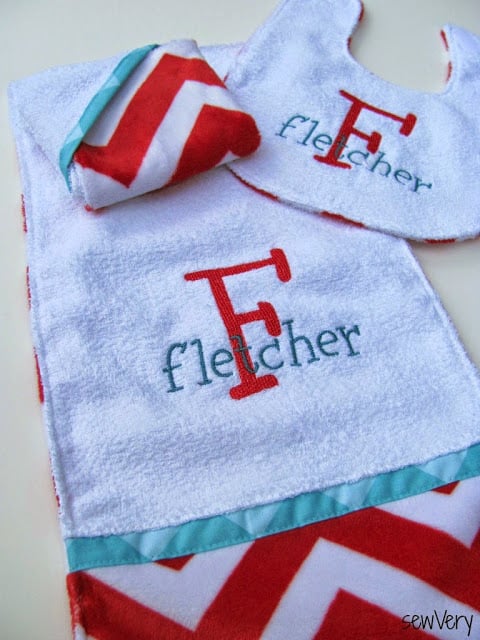 Thank you sewVery much for joining me at My Cuddle Corner today! I had a great time creating this project with my Shannon Fabrics! We love reading your comments, so please let us know if you like this tutorial!
Also, if you want to see more Shannon Fabrics' Cuddle inspired ideas, then be sure to sign up to follow this blog by email. Also, sign up to get the Shannon Fabrics newsletter and follow them on Facebook, Twitter, and Pinterest using the buttons below!