Summer Sewing Projects with Cuddle®
by Lindsay Dickason
When most people think of the luxury of Cuddle® minky, they associate it with snuggly and cozy Cuddle® blankets and throws. So, it's not surprising that the hot months of the summer season might not immediately come to mind as an excellent time for Cuddle® sewing projects. While a Luxe Cuddle® throw might not be at the top of your sewing list, there are still plenty of fun projects to make with Cuddle® during the summer. In this blog post, we'll explore projects that show that Cuddle® minky is an excellent choice for summer and can be incorporated into your warm weather routine.
Zippered Cuddle® Pouches & Bags
While packing for a summertime vacation, doesn't it seem like there just aren't enough to pack all your essential travel items? Enter the Clam Up zippered pouches from byAnnie. This is a sewing pattern to make a set of 5 – the perfect travel set for toiletries, jewelry, even sewing notions to take to your next retreat. Another great travel bag is the humble fanny pack (yes, they are back in style!). Fanny packs are perfect for travel because they keep your belongings safe and your hands free.
Because of its shorter pile length, you may find that Cuddle® 3 and Digital Cuddle® work well for installing zippers, but don't let that stop you from using your favorite Luxe Cuddle® – zippers work with those too!
Fanny Pack Pattern: https://sallietomato.com/collections/patterns-1/products/ferris-instant-download
Clam Up Zippered Pouch Pattern: https://www.byannie.com/clam-up
Tips for Sewing Zippers into Cuddle® Minky
Here are some tips for sewing zippers into Cuddle® minky: keep the fabric at least 1/8" from the zipper teeth for easier opening and closing. With longer pile Luxe Cuddle®, you may need to trim the fibers near the zipper opening. And Wonder Tape by Dritz can be especially helpful for holding the zipper in place while you sew.
Shaped Cuddle® Pillows and Travel Pillows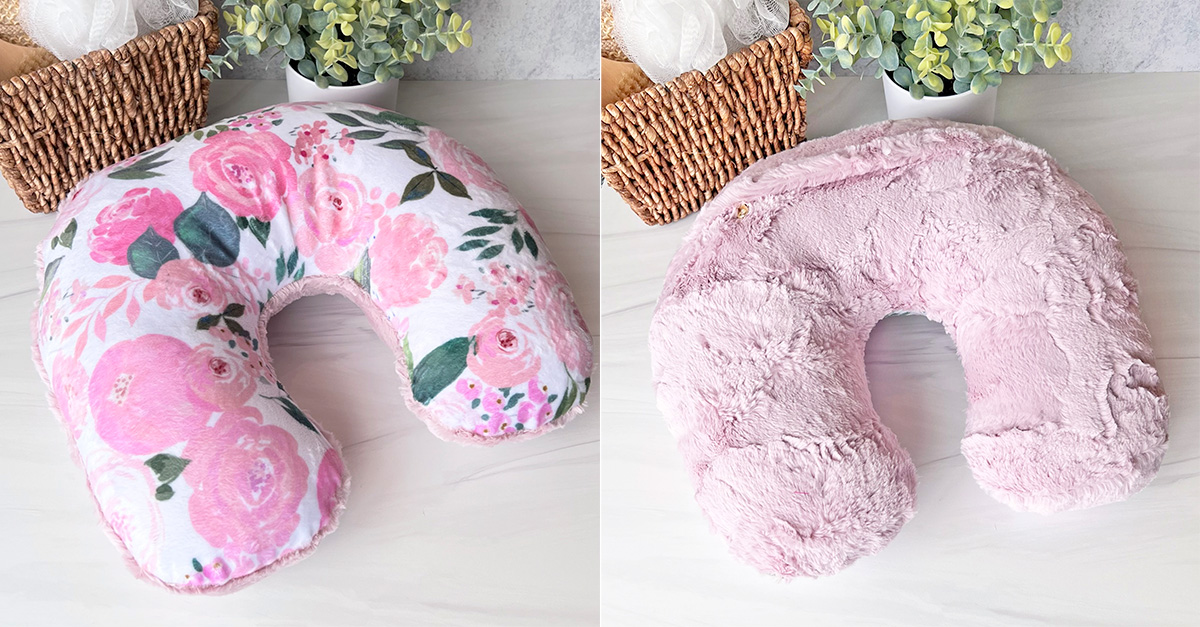 Young or old, there's something about riding in a car that just makes you a little sleepy. For extra comfort on those long road trips, or long flights on an airplane, why not nestle your head onto a Cuddle® neck pillow? Also known as a Cuddle® Travel Pillow. Customize this project by mixing and matching your favorite Cuddle® fabrics like a Cuddle® 3 on one side and with a luxurious Luxe Cuddle® on the other. And for the little ones, kids will love to settle down onto a silly shaped jellybean or monster pillow!
Using appliqué, the faces on these shaped pillows really make them come alive. Here are some tips for how to appliqué with Cuddle® minky: use basting spray to keep appliqué pieces in place while sewing, try using a water-soluble topper over appliqué pieces, and after sewing always double check to make sure your stitches caught the edges of the appliqué.
How to Make a Cuddle® Neck/Travel Pillow Tutorial: https://blog.shannonfabrics.com/blog/how-to-make-a-neck-pillow-using-cuddle-minky-plush-fabrics
Animal Shaped Pillows: https://blog.shannonfabrics.com/blog/2019/06/12/minky-animal-pillows-barnyard-buddies-jelly-bean-faces-pillows
Monster Shaped Pillow: https://blog.shannonfabrics.com/blog/how-to-sew-silly-cuddle-monster-pillow-video-tutorial-free-pattern
Cuddle® Toys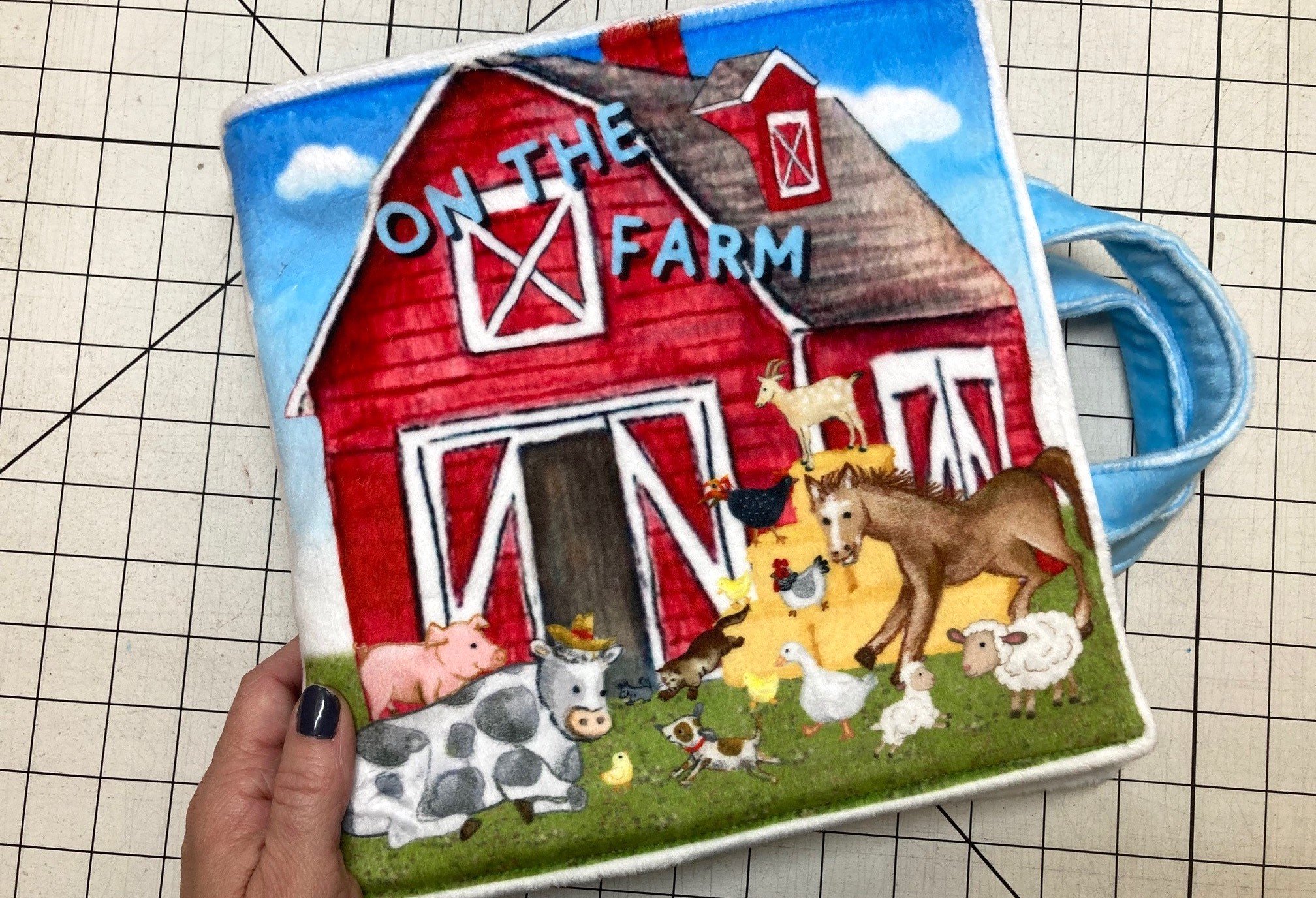 When the weather gets even too hot for the kids to play outside, make playing inside fun and safe with a Cuddle® balloon ball! Parents swear that it's nearly impossible for the kids (or animals!) to pop a balloon inside a balloon ball (no more popped balloon pieces in the living room) and balloons get a much softer landing when covered in Cuddle®. Cuddle® 3, Digital or Luxe Cuddle® are all great options for a balloon ball or mix and match them together for even more options.
And when it's time to cool down, popsicles are the perfect summer treat! Avoid frozen fingers by making popsicles covers from Cuddle®! Hands will stay warm and dry when devouring this tasty treat. Plus, this project uses very little fabric, so it's a great scrap buster! And don't worry if things get a little sticky, you can throw them in the wash!
And lastly here's another favorite for summer travel – a Cuddle® soft book. They are easily packed in a bag or suitcase without damage and can help soothe even the fussiest babies during long lines at theme parks, car, or plane trips. It can also be washed after it's been well loved.
Cuddle® Minky Soft Book: https://blog.shannonfabrics.com/blog/how-to-make-a-cuddle-minky-fabric-soft-book-video-sewing-tutorial
Quilting and Sewing: http://www.almostheavenwoodcraft.com/Sewing.aspx
Freezy Pop Holder Pattern: https://craftyforhome.com/2018/07/09/how-to-sew-freezie-cozy/
Cuddle® Quilts for beach bonfires, road tripping and evening boat rides
Hot summer days at the beach eventually turn into cool summer nights around the bonfire, and the Cuddle® Quillow is the perfect companion! It's not just a quilt – it's a pillow as well! All you need is 4 yards of your favorite Luxe Cuddle and this project is a really quick one to sew up. Use the quillow as a quilt or a pillow, so whether it's hot or cool, you'll find a use for this!
Another summertime Cuddle® favorite is the Cuddle® sack. Slip inside the Cuddle® sack for roasting s'mores around the campfire, a summer road trip in an air-conditioned car, or even while enjoying a lovely evening boat ride watching the sunset. Like the Cuddle® quillow pattern, this is a quick sew and easy to make in different sizes for big and little kids alike!
Cuddle® Quillow: https://www.shannonfabrics.com/download_patterns/Quillow%20Pattern.pdf
Cuddle® Sac: https://www.shannonfabrics.com/download_patterns/Shannon_CuddleSac_21_0204.pdf
Cuddle® Flags projects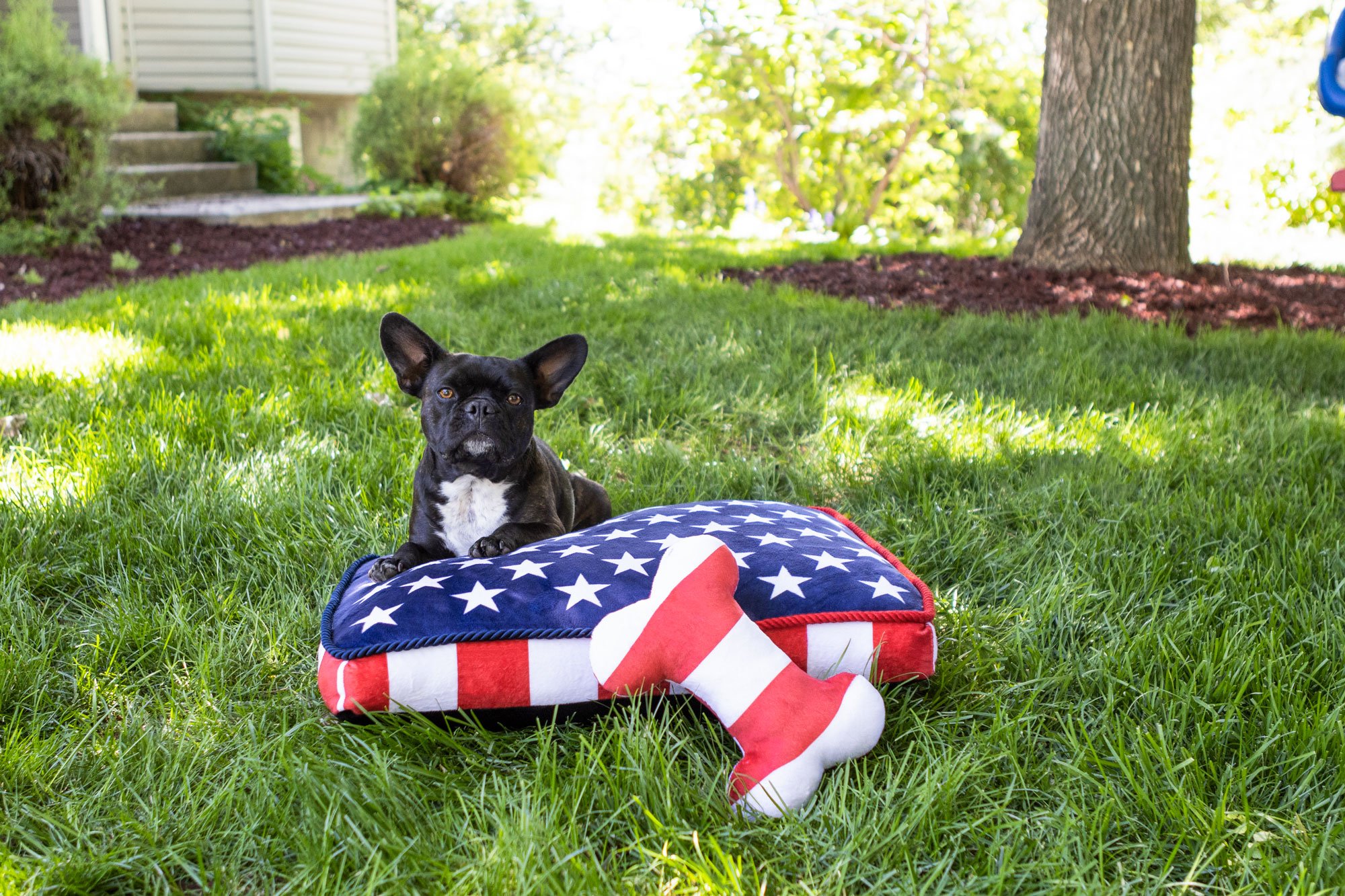 Besides some fun-in-the-sun time, summer also marks a celebratory time for the United State's fourth of July Independence Day. Celebrate in style with some Cuddle® patriotic projects. Using the same Stitch n Flip method used on Cuddle® strip quilts, plus some appliqué for the stars, you can create a Luxe Cuddle® Flag Quilt.
The Flag USA Digital Cuddle® Panel is another great option for patriotic summer sewing. Try pairing the panel with a Navy Cuddle® 3 backing and coordinating Luxe Cuddle® binding to transform the panel into a blanket using the Cuddle® Sew Simple free pattern. The flag panel can also be used to create an adorable flag tote and even a pet bed!
Cuddle Flag Quilt Pattern: https://www.shannonfabrics.com/download_patterns/26.CFQ.CuddleFlagQuilt.21.0617.pdf
Sew Simple Blanket: https://www.shannonfabrics.com/download_patterns/SewSimpleBlanket.pdf
Cuddle® Flag Tote: https://www.shannonfabrics.com/download_patterns/89.CuddleFlagTote.22_0701.REVISED.pdf
Patriotic Pet Bed: https://www.shannonfabrics.com/download_patterns/REV2%20-%2090.PatrioticPetBed_22_0702.pdf
Beach & Poolside Swimsuit Coverups with Cloud Cuddle®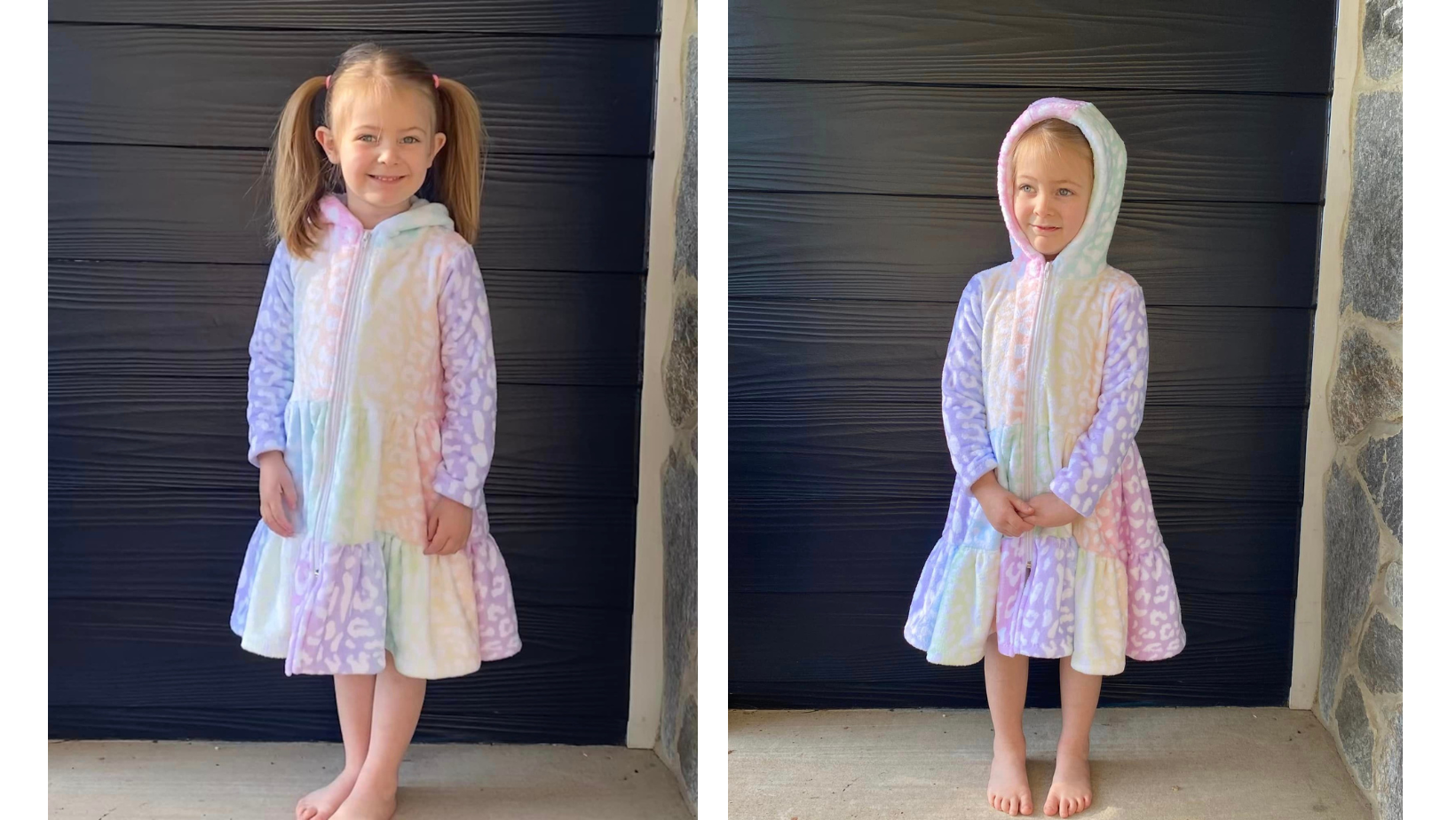 After a refreshing dip in the pool on a hot summer day, then a bathing suit cover up is the perfect thing to slip into. Even better is a cover up made using Shannon Fabrics exclusive double sided plush minky fabric with a Digital Cuddle® print on one side and a plain white Cuddle® minky backing on the other. Try this cozy pool/beach child's Zip-Up Swimsuit Cover-up pattern by Ajaire Parello, Shannon Fabrics Brand Ambassador. It's a versatile pattern with different options and the perfect project for Cloud Cuddle®. Ajaire says that Cloud Cuddle® "sews nicely" and "doesn't 'grow' as much when you sew with it, but still has just enough ease/stretch to make it work nicely for cozy loungewear."
Cuddle® Loungewear & Eye Sleep Mask for a Summer Spa Day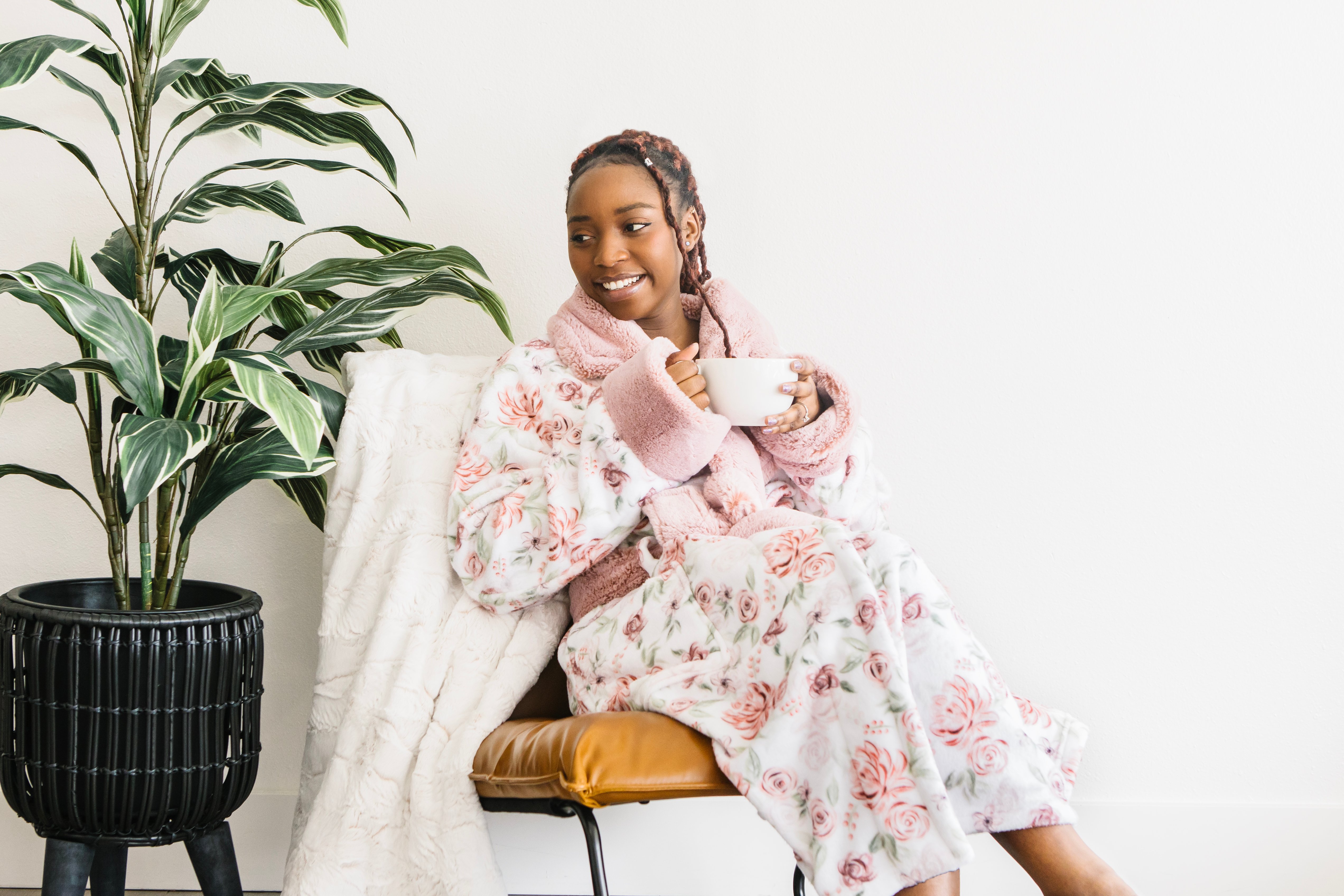 Sit back and relax this summer! Bask in some self-care and treat yourself to a spa day. Cloud Cuddle® is the perfect choice for a soft bathrobe because of it's double-sided feature. A nice Cuddle® eye sleep mask and some slippers are the perfect set for you to lounge at home and take it easy this summer.
Cozy Cuddle® Robe: https://www.shannonfabrics.com/download_patterns/98.CuddleRobe.WEB.23_0216.pdf
Cuddle® Sleep Mask: https://www.shannonfabrics.com/download_patterns/20.SleepMask_21_0503B.pdf
With all these new Cuddle® sewing project ideas, you'll never have to let the summer heat deter you from enjoying the comfort and luxury of Cuddle® minky! Happy summer sewing!