Ah, 'tis the season of cinnamon-everything, Christmas trees and, of course, sewing. It's the perfect time of year to stay indoors, turn on some Christmas music and dive headfirst into a new sewing project. No matter if you are sewing to give something away as a gift, or you're sewing for yourself (who doesn't deserve a little self-love?), we can't think of a better way to avoid all the white stuff falling from the sky.
But where should you start? What are some appropriate projects this time of year?
Luckily, the holiday season is something of our strong suit here at Shannon Fabrics. After releasing our new Christmas and winter prints at the fall 2019 International Quilt Market in Houston, TX, we'd figure we'd share three of our favorite Christmas-themed sewing projects for a range of ability levels that were a big hit at our booth.
Christmas-Themed Sewing Projects: Christmas Quilt
Minky fabric works surprisingly well sewn into a quilt, especially when created with Christmas and winter prints like our new Winter Deer Digital Cuddle® Snow. If holly, birch and majestic deer don't conjure up images of cabin retreats in the woods and cozying up next to the fire during the holidays, nothing will!
This digitally printed minky plush fabric has quickly become one of our favorites and is a festive way to bring the spirit of the season indoors. We think this winter fabric is perfect for scarves, throw blankets and accent pillows, but feel free to get creative with your very own quilt!
Coordinating fabrics for our Winter Deer Digital Cuddle® Snow include Luxe Cuddle® Hide Merlot, Luxe Cuddle® Mountain Fox Pewter/Beige and Luxe Cuddle® Marble Black — click here for a variety of free quilt patterns (or print them out and display in your store as a free grab-and-go item).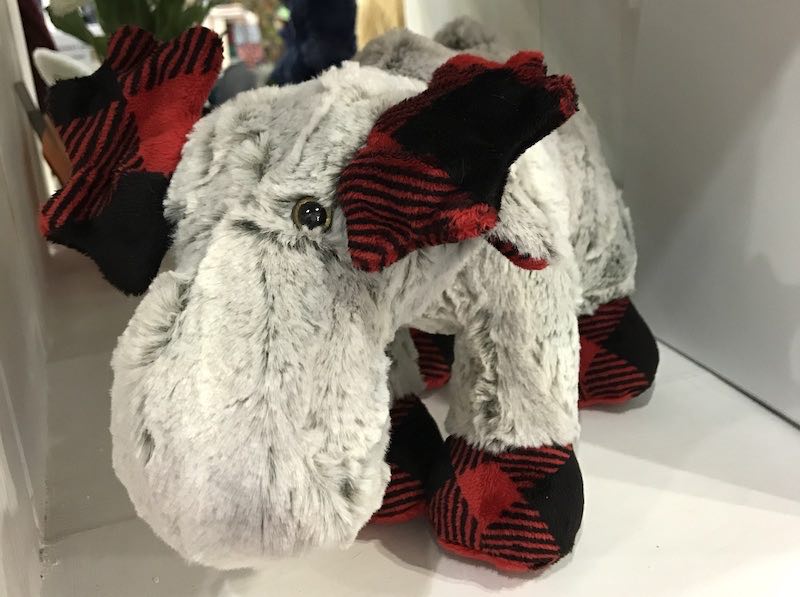 Christmas-Themed Sewing Projects: Mickey the Moose
Great for an intermediate or an adventurous beginner sewist, this Mickey the Moose pattern from Funky Friends Factory is the perfect holiday gift for a little one. Suitable for a wide range of fabrics, it looks especially seasonal when created with Luxe Cuddle® (for a fur-like texture) and with adorable plaid Cuddle® for the ears! We had several stuffies sitting around our booth, and this one was easily one of the highlights of the show.
Head to funkyfriendsfactory.com for an instant download that includes a color picture of the completed moose, a ready-to-print full-size pattern, a full list of material requirements, a layout diagram and a link to an online photo tutorial with step-by-step photos.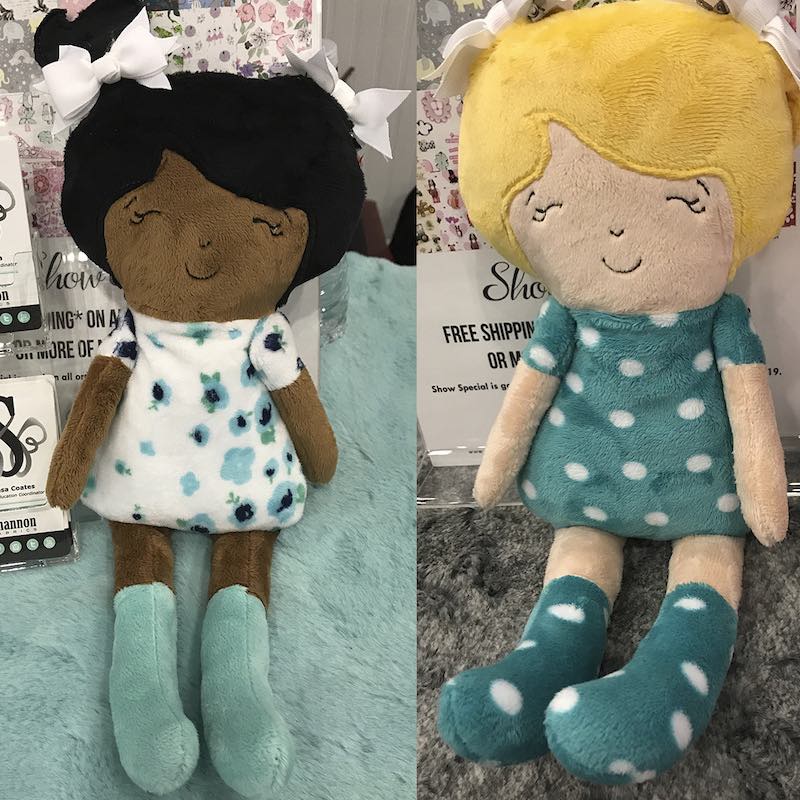 Christmas-Themed Sewing Projects: Dolls
Why go out and buy a doll this holiday season when you can make one yourself? These dolls were the talk of quilt market, not just for their super-cute designs and outfits, but for how soft they were, too! The pattern was created by Dolls and Daydreams®, and it was sewn by Shannon Fabrics Brand Ambassador Alice Borge.
We love how the same pattern can look completely different just by incorporating different colors of Cuddle® minky fabric into the design (this helps with the oh-so-softness). Pair with some seasonal prints and you'll have a modern Elf on a Shelf ready to be enjoyed this holiday season! While we're big fans of all the patterns on dollsanddaydreams.com, the Embroidery Machine ITH Signature Doll Pattern is the pattern we opted for. Complete with an instant download and step-by-step photo tutorial, this original design is one your customers won't be able to keep their hands off of.
You can find Shannon Fabrics at independent quilt shops and fabric stores, or use our Store Locator to find online shops and shops near you.
Stay in the know! Join our mailing list, subscribe to our blog and connect with us on social media — Facebook, Instagram, Pinterest, Twitter, and YouTube.