Looking for an easy, yet adorable, cozy-soft baby gift? Make a Wee One baby quilt using our Free pattern!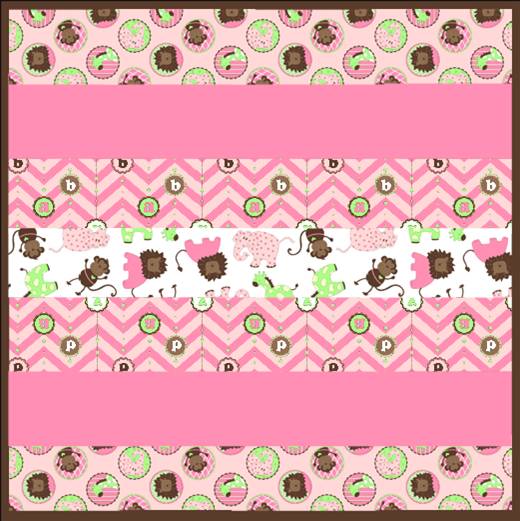 This precious quilt finishes approximately 29" x 29." It's easy and fun to make, and, you can make it in just a few hours! We suggest using the Sew and Flip Method.
The quilt shown above features the Born to be Wild Cuddle™ by Dana Books collection in the Pink colorway.
Buddies Cuddle Pink: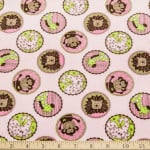 Chevie Cuddle Pink: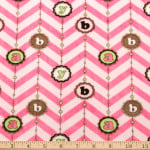 Buddies Cuddle Pink: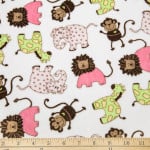 Kozy Cuddle™ solids are incorporated for strips, binding and backing; Cuddle 3 Brown and Cuddle 3 Hot Pink are the perfect coordinates.
Cuddle 3 Brown: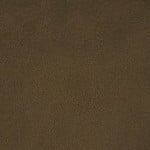 Cuddle 3 Hot Pink: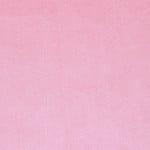 You can buy Wee One kits similar to this one at your local quilt or fabric store, or online, too. Some shops that have a wide selection of Cuddle fabrics are: fabric.com, theminkyboutique.com, and fabricdepot.com.
Wee Ones kits include 7 pre-cut 5" strips, Free pattern, backing, and binding. View the Wee One kits on our website: Cuddle Kits - Original Wee Ones or New Cuddle Kits. Or, buy yardage and make your own.
Download the Wee One pattern Free.
Download the Sew and Flip method.
View our helpful Cuddle Binding tips.
A few notes about some of our favorite notions for making this quilt:
We like Warm Bond http://www.warmcompany.com/warmbond.html batting from The Warm Company. http://www.warmcompany.com/We like 505 Spray and Fix Adhesive from Odif http://www.odifusa.com/.
We like Flat Flower Head pins from Dritz. http://www.dritz.com/ http://www.dritz.com/brands/showcase/details.php?ITEM_NUM=4517Q
Enjoy and Happy Sewing!
Cuddle Hugs,
Ellen
PS Be sure to sign up for our newsletter to stay in touch!